When it comes to businesses choosing the most convenient software for handling their accounting processes, most of them opt for QuickBooks in that case. However, before starting to use the software, you need to know how it is used in the right way.
Save Time, Reduce Errors, and Improve Accuracy
Dancing Numbers helps small businesses, entrepreneurs, and CPAs to do smart transferring of data to and from QuickBooks Desktop. Utilize import, export, and delete services of Dancing Numbers software.
What is QuickBooks?
QuickBooks is a software solution which when used makes the bookkeeping functions of a business easier to be carried out. It is faster and more convenient for use for whoever uses it.
Why QuickBooks Training is Required?
Being a software product handling accounting processes, it becomes necessary to make sure the software is robust enough to offer accurate computations whenever it is used for the purpose. Thus, users must be trained on how to use the software in the most effective way.
Undergoing the training will make sure you gain the skills required to handle the software in the perfect way. Once the training sessions are complete, you can go for online certification and be a certified QuickBooks user.
As a certified professional, you will be able to handle difficult issues that may arise while you are working on the QuickBooks platform.
How to go For QuickBooks Training: Steps to Follow
Steps 1: Attend Live Classes
The interested individuals can join the live classes, which are approximately for two days. During the session, you will learn everything from setting up and configuring QuickBooks to handling transactions, including banking, payroll, etc.
The class timings are flexible and you can opt for the schedules that suit you. The live 2-day class can be attended from the office or home wherever you desire.
Step 2: Preparation is important
It is not only about taking QuickBooks training. You, on the other hand, should also prepare thoroughly to obtain certification. Without any authorized body recognizing your QuickBooks skills, your knowledge will be of no use.
Once you get your foundation built, the next thing will be to prepare for the exam. The test conducted is of a high standard and hence, you need to prepare in the best way to excel in it. You will receive a certification study guide from the institute you will be taking the training from.
It is recommended to go through the same and this will help you excel in the exam. There are mock tests available online. You can take them to enhance your understanding of the software, thereby polishing your skills even more.
Step 3: Take the Exam
After giving the mock test, when you know that you are prepared and you can clear the examination, go for the certification exam. If you have attended the classes well and followed the mock test, passing the test will never be an issue.
Accounting Professionals, CPA, Enterprises, Owners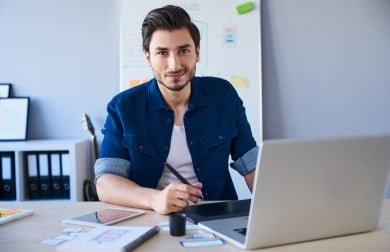 Looking for a professional expert to get the right assistance for your problems? Here, we have a team of professional and experienced team members to fix your technical, functional, data transfer, installation, update, upgrade, or data migrations errors. We are here at Dancing Numbers available to assist you with all your queries. To fix these queries you can get in touch with us via a toll-free number
+1-800-596-0806 or chat with experts.
---