There will be several situations when you wish to change the file location to your choice of folders. This approach will organize things better and not every time you have to hit the search command (CTRL+F). The default location you may or may not find that much appealing and at the time of presentation or office meeting, you would not like to waste the minutes because of such petty issues. All of this can be saved if you just make a folder and save your important files in that one instead of their default location. Learn How to Locate and Change QuickBooks Data File Location.
Save Time, Reduce Errors, and Improve Accuracy
Dancing Numbers helps small businesses, entrepreneurs, and CPAs to do smart transferring of data to and from QuickBooks Desktop. Utilize import, export, and delete services of Dancing Numbers software.
In order to change the default file location, you have to locate the file first. The default location for any company file of QuickBooks Desktop is going to be "C:UsersPublicPublic DocumentsIntuitQuickBooksCompany Files". And, for Sage it is C:ProgramDataSageAccounts where you will locate every possible detail or file of QuickBooks. From any of these locations, we should be able to choose the version or the required year of the application your file is using.
How to Rename a Company File in QuickBooks?
Renaming the company file is easy in normal circumstances. All you have to do is to press right click on the mouse and a drop down appears with an option of rename. You choose a name and save. But with QuickBooks, there are certain number of steps that has to be taken, which are described below:
The very first step is to click on the Go to client's QuickBooks which is visible on the drop-down at the top.
Choose the desired company file you want to rename.
From there, press the Gear icon.
Under your selected Company, click on Account and Settings tab.
You need to go to the Company tab on the left panel.
Click on the Company name section to maximize it.
Now, change the client's company name.
ne may also ask, how can I change the default backup location in QuickBooks to reorganize the record keeping in the system?
How to Create a Backup File in QuickBooks?
First of all, you need to create a backup. This will help you to retrace your steps if anything goes wrong. Keeping a backup file is always the smartest choice. Please refer to these following steps to create a backup file:
Go to the File menu, you need to choose a Backup Data.
Then you should specify the backup location of your choice. In order to back up to the default folder on the local hard drive, choose Default Location.
Click on Backup action then press Finish.
How to Save a QuickBooks Company Data File?
As mentioned above, it is smart to create a backup file and then try changing location. Here are the steps through which you can create manually Back Up file:
From the File menu, please click on Back Up action.
Click the Back Up action tab on Company File.
Then you need to click on the Browse button to update the filename
Indicate the backup location and hit the Save button.
Optional: you need to choose other items in Back Up Options area.
Click on the OK button.
Accounting Professionals, CPA, Enterprises, Owners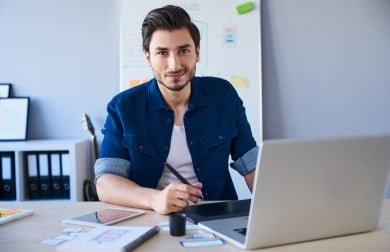 Looking for a professional expert to get the right assistance for your problems? Here, we have a team of professional and experienced team members to fix your technical, functional, data transfer, installation, update, upgrade, or data migrations errors. We are here at Dancing Numbers available to assist you with all your queries. To fix these queries you can get in touch with us via a toll-free number
+1-347-428-6831 or chat with experts.
---
Frequently Asked Questions (Faqs)
Where are the Backup Files of QuickBooks?
QuickBooks ensures to make it convenient as well as efficient. You will be easily able to locate your working or backup files with the help of it. All you need to do is just to select the search a company file option on the No Company Open window. You would normally see this window when you first initiate the QuickBooks program or when you close your company file.
How to Recover a Lost QuickBooks File?
There will be times, when you may need to retrace your steps and you come to know that your back up file is not what you wanted it to be. In that case, you may have to go to the QuickBooks Program to recover your file again, so you can work on it from scratch.

Firstly, Open the QuickBooks account.


You need to select the File menu, then Open or Restore Company.


Click on the restore action with the file based on its type: Windows company file (.qbw) Then you need to choose open a company file, then click on the Next button.


Open the appropriate folder of your choice, and then choose the company file.


Click Open, then enter the password to secure it.
Where can QuickBooks Company File be saved as a Backup?
With QuickBooks, you are enabled to create a backup file that you can save to a USB drive or CD, or to another folder on your company's network. Once it becomes available at its desired destination computer (where a copy of QuickBooks should already be installed), you will be able to restore it as a backup.
How can the Data be Transferred from Old QuickBooks to the New Version?
It again is a set of steps that will take care of everything. With QuickBooks' advanced approach, we can achieve our task within no time at all.

First of all, you need to log in to your new QuickBooks version.


Click on the Gear icon for settings.


You need to select the Export data tab.


Then toggle the data you wish to export to On.


Finally you need to choose the Export to Excel button.