Bored with the generic Invoice Template in QuickBooks? You can now add the twist of your customization in the generic Invoice Template in QuickBooks. This way, you can uplift the look and feel of the regular sales form.
Save Time, Reduce Errors, and Improve Accuracy
Dancing Numbers helps small businesses, entrepreneurs, and CPAs to do smart transferring of data to and from QuickBooks Desktop. Utilize import, export, and delete services of Dancing Numbers software.
From changing colors to adding various forms of typography, or even adding a logo, now you can edit the invoice template in QuickBooks.
Start by creating and importing your very own, personalized QuickBooks Online invoice templates and estimates.
What is QuickBooks Invoice Template?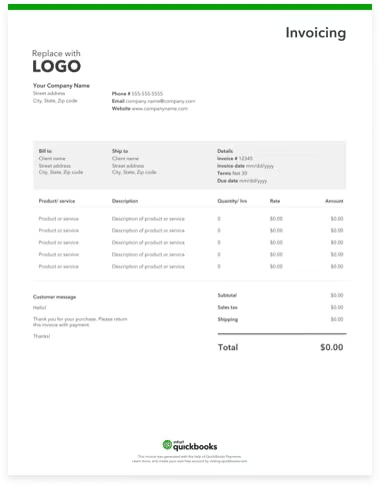 As a business owner, one of the biggest challenges is to track and record payments. Here's where a dedicated invoice system helps in making things easier and effective. On QuickBooks, you get professional Invoice Templates that are ideal for your needs.
Thus, the invoice lays out specific details which include the payment's time period, payment's mode, the currency you deal and the specified products or services for which you are being paid for.
In general, you can create manual invoices on MS Excel or MS Word, but they critically lack a professional look. In QuickBooks, you get templatized, ready made invoices that you can use in accordance with your needs and choose to customize them as well.
---
How to Change Invoice Template in QuickBooks
Customized invoices offer your business a professional appearance, and QuickBooks includes a variety of those invoices that you may shape to match your business style. Follow the instructions below on how to change invoice format in QuickBooks to make a personalized template.
First, you have to open QuickBooks, then select customers from the menu bar. Choose to create invoices from the drop-down menu after that.
To see how the invoice will appear, choose print preview, and then click close.
Choose Customize from the drop-down menu on the Create Invoices screen, then click Manage Templates.
Then you have to select the template you want to use and press OK to open it.
Choose the customization preference from the options panel. You may change any element of the design using QuickBooks, and you can even add other features like notes.
When you are finished, you have to select print preview to see how your customized invoice will appear.
At last click ok and then save.
---
Steps to Edit an Invoice Template in QuickBooks
Follow the below mention steps involved in editing an invoice template in QuickBooks.
Step 1: Open QuickBooks and login into your respective account. Tap on Sales and then choose Invoices which you must find from the left navigation bar.
Step 2: The Invoice Window would show up which will have the list of invoices that have been created so far.
Step 3: Choose the Invoice that you wish to edit by making a click on any spot on the invoice.
Step 4: A screen will appear saying, Edit Invoice. In this, the first panel is labelled as Design, Content and Emails.
The choice of Design is by default been selected.
Step 5: For having a preferred design to your invoice template, you can choose from various design options. To do this tap on Dive in templates, followed by clicking on Design.
You can choose to change the current design at any given point in time by selecting change up the template.
Step 6: For changing the content of the invoice, make a click on Content that is placed on the first panel which is next to Design.
Start by clicking on the pencil-shaped icon
Step 7: When you are satisfied with the design and style you created for the invoice template in QuickBooks, you can upload your logo to the same as well.
Click on the logo menu to get started.
Step 8: If you wish to change the color of your invoice template, select the color menu and choose the choice of color you wish to add to the invoice template.
That wasn't that cryptic as you thought it to be, right? That's right! Editing an invoice template in QuickBooks or customizing it isn't a cryptic puzzle that you cannot solve. The process is pretty straightforward and helps you to add your own business identity to the invoices.
---
How to Change Company Name on QuickBooks Invoice
If the name of your company changes, you can update your information in QuickBooks as well. You can accomplish that by following the procedures indicated below.
First, you have to log into QuickBooks and select the gear icon at the top of the page. After that, select Account & Settings or Company Settings.
Choose a company from the left menu, then click the edit or pencil icon to modify or update the information about your business.
Check the box that is next to the same as the company name if the legal name of the business is the same. If not, uncheck the option and type the legal name instead.
Lastly, click Save to finish.
---
How to Change Invoice Number Sequence
The invoice number is typically sequentially assigned by QuickBooks, but if you choose, you can change it yourself. You will achieve that quickly if you follow the methods listed below.
Log into QuickBooks and select the gear icon at the top of the page and then click on the sales form entry link.
Mark the checkbox next to customer transaction numbers under the custom number section, then click save.
The number on your invoice can then be changed before saving or sending.
Keep in mind that QuickBooks will save the new invoice number and carry on with the sequence automatically.
---
Hopefully, this article helped make it easier for you to edit an invoice template in QuickBooks.
If there are pertaining queries or confusions with respect to editing an invoice template in QuickBooks, you can dive in for a quick call to professional experts who are here to assist you.
Accounting Professionals, CPA, Enterprises, Owners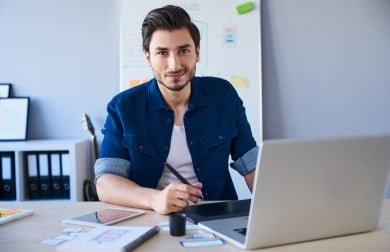 Looking for a professional expert to get the right assistance for your problems? Here, we have a team of professional and experienced team members to fix your technical, functional, data transfer, installation, update, upgrade, or data migrations errors. We are here at Dancing Numbers available to assist you with all your queries. To fix these queries you can get in touch with us via a toll-free number
+1-800-596-0806 or chat with experts.
---
Frequently Asked Questions
Why would I Consider Maintaining Invoices in QuickBooks Online?
The key highlights of considering to maintain invoices in QuickBooks Online are:

Quick Payments


Invoice Tracking


Invoice Automation


Data Privacy


Gaining Insights
Can I Edit the Invoice Number field in QuickBooks Online?
Yes, you can edit the invoice number field in QuickBooks Online. To start:

Tap on the Gear icon which you can spot at the top of the toolbar


Choose the Account or Company and Settings


Choose the Sales Menu and tap on the Pencil-Shaped Icon. Alternatively, you can also tap on Edit Sales form Content instead of the Pencil-Shaped Icon


Make a click to check the box that you can locate next to Custom Transaction Numbers


Choose Save to finish
Is it possible to Edit the Products on my Invoices in QuickBooks?
Yes, it is possible to edit the products on your invoices in QuickBooks:

Open QuickBooks and login into your respective account and click File


Choose Restore Company and tap on Open a Company Files


Select Next


Visit Customer Centre and select the invoice on which you wish to make the edits and do a double click


Choose the Product Field for which you wish to make the edit and insert the necessary information


Validate that everything inserted is accurate and tap on Save


Click Done
What are the various types of invoices found in QuickBooks?
There are Primarily Five Types of Invoices Found in QuickBooks are:

Pro Forma Invoices


Interim Invoices


Recurring Invoices


Past Due Invoices


Final Invoices
Other than these are:

Artist Invoice


Billing Invoice


Commercial Invoice


Consultant Invoice


Contractor Invoice


Design Invoice


Freelance Invoice


Hourly Rate Invoice


IT Invoice


Medical Invoice


Past Due Invoice


Days Due Invoice


Pay-Type Invoice


Photography Invoice


Rental Invoice


Repair Invoice


Sales Invoice


Service Invoice


Teacher Invoice


Work Orders