Follow the below mention Steps to Create Invoice Excel Template in QuickBooks from Scratch
Maintaining an excel file is something anyone can do, but with a smart setting only few can do. For one thing, I will always envy those as those excels are appearing to be more arranged, color coded and very easy on the eyes. However, if you wish to go the extra mile, then you can also manually make your own invoice template in Excel. There are several types of invoicing templates in excel, which you can use for your business requirements:
Save Time, Reduce Errors, and Improve Accuracy
Dancing Numbers helps small businesses, entrepreneurs, and CPAs to do smart transferring of data to and from QuickBooks Desktop. Utilize import, export, and delete services of Dancing Numbers software.
Blank Excel Invoice Templates for Business
Time-based Service Excel Invoice Template
Simple Two-page Product Excel Template
Bold Modern Sales Excel Invoice Template
Consulting Services Excel Invoice Template
Professional Commercial Invoice Template
Deskera Professional Invoice Templates
Deskera Sell Dashboard
Steps to Create Invoice Excel Template in QuickBooks from Scratch
Here are the steps to make an invoice from a scratch with your choice of tabs and details. It will be a custom made template for you to use:
Step 1:

Open a New Blank Workbook

In order to open a blank workbook on Excel, you need to move your cursor on the File tab and then click on the New button. With this, a new spreadsheet will be opened. Most of the time, you open an excel program and a new spreadsheet will open by default, so you may skip the step.
Step 2:

Remove Grid lines

When you decide to remove grid lines, then you are closer to getting a cleaner look of your excel template. However, this step is optional. If you wish, you can also keep the format as it is currently. You can also remove grid lines in the end once you're done creating the invoice.

In order to do so, you need to go to the Layout menu and in the View section, you should uncheck the Grid lines box.
Step 3:

Create an Invoice Header

The elements of an invoice header entails The word "invoice", Business logo, address, contact information. The word "invoice" means much more than just a word. It will include Business name and contact information and your business logo (if you have one). You also need to enter all of these details on the sheet, with the color, font, and font size you prefer, like the example below.
Step 4:

You should add Due Date of the Invoice Payment & Invoice Number

On the right hand side of the dashboard, you need to add three lines or rows including the details of the billing date, payment due date, and unique invoice number.
Step 5:

Enter the Client's Contact Information

By entering the client contact details, you will be including the client's name, street address, city, and phone number. You should be marking this section with the words "invoice to" or just mention "to", and then fill in all of the required details.
Step 6:

Try to add an Itemized List of Services and Products

A list of itemized services and products includes:
Name and description of the service/product.
Quantity purchased
Discounts and taxes
Subtotal for each line of product
Price per unit
Total amount due
The easiest way will be to create this list by adding all the above mentioned particulars in a table, with a column and row for every element.
You need to do this by going to the Tables section, and clicking on the New action tab.
Then, you can personalize and convert it into a color coded format as per your preference. With the help of Table Styles feature on the top left of the same Table menu, you can design your template or change the existing one at your preference.
After choosing the specific design, you can fill in the table with the appropriate and required details of the sale.
However, you need to remember that these elements are the part of the standard components of a regular sales invoice. More details might need to be included in an invoice, you are handling different types of business models. The template design will be depending on the type of industry, client, and products you're selling.
Step 7:

You can now use the SUM Function for Calculations:

Now, in the invoice template, you will be requiring the total and subtotals of certain figures. If you wish to keep these mathematics calculations simple and efficient, you can also simply insert a SUM function in your worksheet. Once you apply the formula, it will automatically add up your totals. If you wish to do the same with other cells as well, all you need to do is to drag the same formula to other tabs or paste it to the required cell. This way you don't have to calculate manually every time.
Step 8:

You can choose to include Payment Terms and other additional Detailed Notes

At the bottom of the invoice, You can also include your payment terms with a short "thank you" note. This will give your invoice a closure look which is pretty much important. Payment terms will clarify further details.
Step 9:

The Final Step is to Save and Send Your finished Invoice


Lastly, you need to save the completed invoice as a PDF file. Save a backup as well, which may be needed in god knows what situation. Then, it is all set to your customer with the preferred method, and finally gets paid!

If you wish to make an invoice in Excel from an existing template then, these are the steps you have to follow:
Search and select a template
You can also make some changes to make it a custom made template to your preference. All you need to do is to fill in the purchase details.
You need to save and send the file via fax, email, or through an invoicing software.
Accounting Professionals, CPA, Enterprises, Owners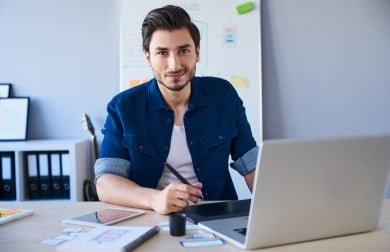 Looking for a professional expert to get the right assistance for your problems? Here, we have a team of professional and experienced team members to fix your technical, functional, data transfer, installation, update, upgrade, or data migrations errors. We are here at Dancing Numbers available to assist you with all your queries. To fix these queries you can get in touch with us via a toll-free number 1800-689-5491 or chat with experts.
---