In QuickBooks, It is possible to use the name types to categorize the people and the organizations that are financially related to your business. Leveraging the predefined roles, like a vendor or employee, empowers business owners to use automated processing, like payment transactions and payroll via the QuickBooks accounting system. Learn about Change Employee to Vendor in QuickBooks.
Solutions for All your Tax Issues
With a combined experience of more than 10 years, our tax professionals can help you with tax preparation, tax filing, disclosure & compliance, transactional tax issues, and audit representation.
In case you have QuickBooks set up to use such roles, at a time, you may encounter that you need to edit the name type concerned with an organization or individual.
What are the Common Name Types Associated with Company Bookkeeping?
QuickBooks enables fixes name types for several common roles concerned with the accounting activities of most businesses. Such names include customer, employee, and vendor. The employee name type is structured to show individuals working for companies on an ongoing basis, with relevant taxes payable, for their particular income.
The vendor type is for any company or person from where the company buys goods or services. On the other hand, the customer type is for individuals or companies paying businesses for serviced or goods. Not to mention, QuickBooks also offers the Other Names category for certain cases where the preset names are not applicable or appropriate.
Why it is Important to Change the Name Type in QuickBooks?
A common reason to alter the name type in QuickBooks can be a situation where an employee is changing into a freelancer and hence, needs to be classified again as a vendor. Likewise, a freelancer who is registered in QuickBooks as a vendor can easily be labelled as an employee, if they are employed by QuickBooks permanently.
However, QuickBooks does not offer the capacity to alter customer, employee, or vendor types. The single time when it is possible to alter a name type is when the present type is Other Name, and in such a scenario, it is possible to alter them to a vendor or an employee.
How to Change Employees to Vendors in QuickBooks?
QuickBooks accounting software does not enable you to edit from employee to vendor. To apply this change, you can remove the actual employee name and then make a new one of the vendor type. Or, you can also make the present employee name inactive prior to making a new one of the vendor type.
Note: Before proceeding, ensure that possess a copy of any particular data concerned with the present employee.
Create Vendor Record
Step 1: Hit the Employees menu and choose Employee Center.
Step 2: Press right-click on the particular Employee you wish to turn into a Vendor and choose Delete, Inactive or Make.
Step 3: Press the particular Vendors menu along with the Vendor Center. Also, you can press the Vendors icon if displayed.
Step 4: Press the option, New Vendor.
Step 5: Add the needed detail in the Vendor Name, Currency, and present Opening Balance fields from the former Employee record.
Step 6: Press the Address Info tab and choose Additional Info. Enter all the needed details and enter optional default expenses actions in the particular Account Prefill tab.
Step 7: Press OK in order to save and close the new vendor detail.
Note: QuickBooks provides assistance only for altering an Other Name listing to a particular customer or vendor. In case you possess an employee record that you must change to a vendor, it is imperative you delete the actual employee record or you can make it inactive too. In case the particular employee has transactions concerned with the record, it is crucial you make the employee inactive because records with transactions cannot be erased.
Convert Employee Transactions
Step 1: Press the Employees menu and choose Employee Center. Choose the Employees tab and select the actual Employee to see all the transactions concerned with the particular account.
Step 2: Press on every transaction twice that requires to be set to the particular new vendor.
Step 3: Alter the name of the employee to the name of the new vendor. Click Save. Finish the process for every transaction. When you have completed changing all the employee transactions to vendor transactions, you can erase the employee if you want.
We hope that this article has cleared all your doubts concerning changing employees to vendors in QuickBooks. We have highlighted all the concerned steps and procedures to do it.
Still, If you lack the confidence to do it alone or have made some mistakes and got stuck somewhere, So you can connect with Dancing Numbers team via LIVE CHAT.
Accounting Professionals, CPA, Enterprises, Owners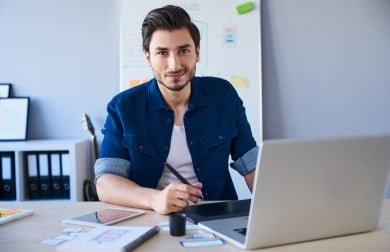 Looking for a professional expert to get the right assistance for your problems? Here, we have a team of professional and experienced team members to fix your technical, functional, data transfer, installation, update, upgrade, or data migrations errors. We are here at Dancing Numbers available to assist you with all your queries. To fix these queries you can get in touch with us via a toll-free number
+1-800-596-0806 or chat with experts.
---
Frequently Asked Questions (Faqs)
What are the Considerations you need to Remember While Changing Employees to Vendors in QuickBooks?
Changing a particular employee to vendor will alter the automated processing you can use with regard to the specific company or individual. In case you experience that changing any employee to a particular vendor will include loss of crucial data concerned with the company or person it represents, you must store the data using Notes. Every vendor registered in QuickBooks is equipped with a notepad to which you can edit or add notes.
Is it Possible for a Customer to be a Vendor in QuickBooks?
No. it is not possible for a customer to be a vendor in QuickBooks. Vendors and customers are completely different from each other. All of them are completely different from one another. It implies that there is no approach available to apply vendor credit to any particular receipt.
How to Categorize Vendors?
Here are the steps to categorize vendors in QuickBooks:
Step 1: On the left side of the panel, open Reports and then press on it.
Step 2: Next, You need to take a look at the Expenses and Vendors fields.
Step 3: Now, You need to find and then open the particular Vendor Contact List report.
Step 4: In case you need any other data press the Customize button.
Step 5: Now, You are all set to press the Run Report to classify the particular vendors.
How to Change Vendor Payment in QuickBooks?
Here are the steps to change vendor payment in QuickBooks:
Step 1: Open Expenses. Now select Vendors from the drop-down menu.
Step 2: Now you need to find select a Vendor option in order to open it.
Step 3: Now see the flag on top and press then Manage Invite option.
Step 4: To operate manually, Select the Change Payment Method to check.