QuickBooks Online Advanced Payroll offers an extensive list of reports and gives you the flexibility to generate reports to get insights about your business. With this, you can easily fill out your tax forms; run the report; Payroll Tax Payments; Shows payroll tax payments that have been recorded in QuickBooks Online. Importing Employee via Excel/CSV file into QuickBooks Online Advanced Payroll is a great way to get set up and running quickly. It's also a convenient way to update employee data in a bulk amount. Let's explore the complete process for how to import Employees via Excel/CSV in QuickBooks Online Advanced Payroll and other related details in this particular blog.
Save Time, Reduce Errors, and Improve Accuracy
Dancing Numbers helps small businesses, entrepreneurs, and CPAs to do smart transferring of data to and from QuickBooks Online. Utilize import, export, and delete services of Dancing Numbers software.
Prerequisite Needs to Consider Before You Import
When managing employee information, there are few prerequisites you need to know. Here are the essential company data to get aware before importing employee data:
Employee contact information is included in the migration of a company file from QuickBooks Desktop to a new QuickBooks Online company, but payroll data is not.
You are unable to import employee data from another application.
Steps to Import Employee via Excel/CSV in QuickBooks Online Advanced Payroll
First, go to the Payroll homepage and click the arrow which is next to Add Employee
Next, select the option named "Import Employees"
The best way to get started is by exporting the excel template file first, adding data to it and then importing it into QuickBooks Online Advanced Payroll. To export the template:

Hit the Export Employees option and then using the drop-down choose an Empty Template from the Data Type
Choose whether you want to work with an XLSX or CSV Template

This file usually contains the column headers for the import. You just have to add a row for each employee that you want to import
After completing the editing the XLSX or CSV file then you can upload it by selecting the Import Employees and then move to Select File
After choosing the file, you have to click Confirm Upload and then import will start
Once the import is successfully completed then a report display indicating you employees that were updated/created.
File Specifications
The import file contains a large number of fields, but they are divided into parts, and not all sections must be present.
Minimum Required Fields
The following fields are required as a minimum to set up an employee to be processed in a pay run:
First Name
Surname
Date Of Birth
Residential Street Address
Residential City
Residential District
Residential Post Code
Postal Street Address
Postal City
Postal District
Postal Post Code
Start Date
Employment Type
Pay Schedule
Primary Pay Category
Primary Location
Pay Slip Notification Type
Rate
Rate Unit
Hours Per Week
BankAccount1_SortCode
BankAccount1_AccountNumber
BankAccount1_AccountName
BankAccount1_AllocatedPercentage
Import files may include a smaller subset of fields once an employee has been set up in the system, but the following fields must always be included in order to identify the employee to update:
First Name
Surname
Date of Birth
Fully Qualified Locations
It's critical to define the Fully Qualified Location when importing from a CSV file since locations can be nested. For the following list of addresses:
All Offices
London Offices
Strathfield
Devon Offices
Logan
All Offices/London Offices/Strathfield is a truly qualified location for "Strathfield".
The information ends here with a hope that it will be helpful for you and guide you in how to Import employees via Excel/CSV in QuickBooks Online Advanced Payroll. Moreover, it is suggested that you perform the above described import steps with your complete care and attention.
Accounting Professionals, CPA, Enterprises, Owners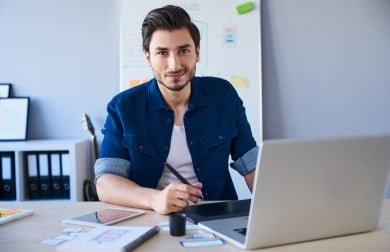 Looking for a professional expert to get the right assistance for your problems? Here, we have a team of professional and experienced team members to fix your technical, functional, data transfer, installation, update, upgrade, or data migrations errors. We are here at Dancing Numbers available to assist you with all your queries. To fix these queries you can get in touch with us via a toll-free number
+1-800-596-0806 or chat with experts.
---
Frequently Asked Questions (Faqs)
How do I Download Employee Templates in QuickBooks Payroll?
First, Go to the left-hand menu and select Employees >> Payroll Settings tab. Next, you have to select Data Extracts which is located under the Business Management. Select the Employee Data and Empty Template under the Data Type. In the end, choose the File format and then hit the Download tab.
What are the steps involved in setting up a new Employee using the Employee Wizard in QuickBooks?
It mainly involves 5 steps in setting up a new Employee using the Employee Wizard:
• First, Enter Employees personal information.
• Enter Employment Details.
• Enter the Banking Details.
• Enter Tax and National Insurance Details.
• Enter the Pension Details in the end and the Set up is Complete with this.
How to Import Employee Data into QuickBooks Payroll?
• From the left-hand side menu, You have to select Employees.
• Select the dropdown which is next to the Add Employees option and then hit Import Employees.
• Choose the "Select File" option and then Select the Completed Template >> Open
• Finally, select the "Confirm Upload" option.