It is important to upgrade the company file so that it works seamlessly in newer versions of QuickBooks Premier, Desktop Pro, and Enterprise.
When you upgrade to a newer version of QuickBooks Desktop, you are required to upgrade company files too.
Note: It is not required to upgrade a company file when you switch to a completely different edition like Pro, Enterprise, or Premier.
Save Time, Reduce Errors, and Improve Accuracy
Dancing Numbers helps small businesses, entrepreneurs, and CPAs to do smart transferring of data to and from QuickBooks Desktop. Utilize import, export, and delete services of Dancing Numbers software.
What is upgrading QuickBooks from an older version to a new version is all about?
It means that your QuickBooks company file can be upgraded only by the admin user; however, it should not be done over a network.
Upgrading QuickBooks from an older version to a newer one also states that once the company file has been converted into the newer version, it will not be possible to open it in the older one.
Why do you need to upgrade QuickBooks from an older version to a new version?
In the newer version of QuickBooks, you get an enhanced version and features and bug fixes in comparison to the previous version.
In other cases, QuickBooks users may need to upgrade the software since the business has grown exponentially, and the older version can no longer sustain the volumes of data that are processed in the software.
How to Upgrade QuickBooks from an older version to a new version?
When you open QuickBooks in its newer version, you are asked to upgrade the company file. Here is how you do it:
Step 1: Ensure that all the users have logged out of the company file.

Step 2: Open your specific new version of QuickBooks Desktop.

Step 3: Choose Open or Restore Company in case the company file is not open. You can also move to the File menu and choose Open or Restore Company.

Step 4: Choose Open a company file and click Next

Step 5: Browse your computer system and select the file and click Open

Step 6: Sign in to the company file as the admin user.

Step 7: Prior to upgrading, QuickBooks automatically prepares a backup of the existing company file. You can choose Change This Default Location to Store and save the particular backup file in a specific folder.

Step 8: Choose Update Now and initiate the upgrade.

Step 9: When QuickBooks completes, click Done.
Your company file is ready to be open in the latest version of QuickBooks Desktop.
Accounting Professionals, CPA, Enterprises, Owners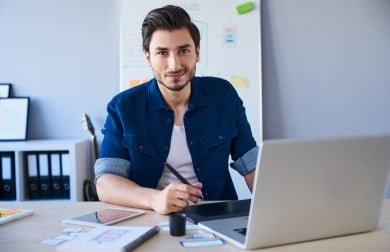 Looking for a professional expert to get the right assistance for your problems? Here, we have a team of professional and experienced team members to fix your technical, functional, data transfer, installation, update, upgrade, or data migrations errors. We are here at Dancing Numbers available to assist you with all your queries. To fix these queries you can get in touch with us via a toll-free number
+1-800-596-0806 or chat with experts.
---
Is it Possible to Revert an Updated File to its Original Version?
Can anyone Convert a Company File in QuickBooks?
No. Only Admin can do it.
How to Prevent your File from getting Damaged During Conversion?
Convert the file on the server workstation, where it is saved in order to prevent it from getting damaged.