QuickBooks users should pay attention to this round as they like upgrading their precious little application all the time. Just so you know, you can upgrade it to a multi-user license. Yes, you are correct as it is another benefit to count on QuickBooks. This way, you will have ease of operation and not every time you have to start from scratch.
Now you might be able to use an obsolete version of QuickBooks, or you didn't pay any attention when it asked you for the activation of this multi-user service. Whichever reason it might be, you don't need to feel odd as you can still make it a multi-user facility.
Save Time, Reduce Errors, and Improve Accuracy
Dancing Numbers helps small businesses, entrepreneurs, and CPAs to do smart transferring of data to and from QuickBooks Desktop. Utilize import, export, and delete services of Dancing Numbers software.
This leverage is what sets this application apart from every other average Tom, Joe and Harry in the technology market today. You can also consider it like an empty vessel where you can add, grow & scale your business. Moreover, you can also add as much as you want to in the form of customizations. Services addition and increasing the users is an added advantage that will make your system more subtle and strong.
Steps to Upgrade QuickBooks to a Multi-user License
Though it appears likewise, it's not rocket science. All you need is the right set of steps and within 15 minutes you can make it suitable for multi-user. You need to follow these steps to the word:
Step 1: Firstly, you need to login to the server and for that you need a valid User ID & Password.
Step 2: Upon proper authentication process, you need to click on the "Start" Menu on the desktop screen.
Step 3: Click on "Run" and open "appwiz.cpl".
"Appwiz.cpl" is considered to be that component of the Control Panel which enables you to add or remove programs. Hence, this specific option will automatically run the "Add or Remove Programs" window.
Now, once you get the hang of the process, let's move ahead without any further ado!
Step 4: Then you need to press right click on the QuickBooks version as it needs to be upgraded. Then you should select the "Uninstall" option from the drop-down menu.
Upgrade QuickBooks to a Multi-user License
Step 5:
After this, you should go to My Computer
Open the C drive
Click on the Documents and Settings
Then, click on All Users and select Application Data, then choose QuickBooks that indicates the 4 digit version year.
Step 6: After this, you need to delete all the contents of the installation folder that has opened right in front of you to ensure a smooth installation. After the completion of this step, in the actual meaning, deletion occurs effectively.
Step 7: You should install the QuickBooks application again by using the valid license code & product code.
You need to follow the exact installation procedure which you followed earlier when you installed QuickBooks for the first time. So, you don't need to worry about this issue as you will be in familiar territory.
Step 8: You should open the QuickBooks and the very first thing is to register your QuickBooks with the validation code provided to you.
Step 9: Go to the Help menu, then you should click on Manage License and then, hit on the sync QuickBooks License Online.
Step 10: Lastly, you just need to sit back and relax while your QuickBooks is getting upgraded to a multi-user license right in front of your eyes. Sounds easy to follow, doesn't it?
It only seems fair that you should utilize the USP [Multi-User Facility] of this magnificent innovation. This is when you see QuickBooks in all its glory. All you need to do is to follow these 10 easy steps and you're good to go.
Benefits of using Multi-user Platform for QuickBooks:
It strengthens the spirit of employees by having them work together on accounting activities.
It helps in dividing work and diminishing the stress and work pressure as there will be more helping hands for the tasks to be completed.
Ease of switching between multi-user and single user mode. So you get to decide which employee works or best suited to work with this advanced application.
Inform other users as well about switching modes.
An enterprise can enable almost 30 users to work on the accounting data at a given time.
Accounting Professionals, CPA, Enterprises, Owners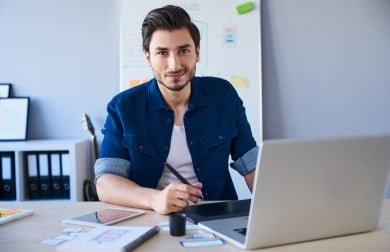 Looking for a professional expert to get the right assistance for your problems? Here, we have a team of professional and experienced team members to fix your technical, functional, data transfer, installation, update, upgrade, or data migrations errors. We are here at Dancing Numbers available to assist you with all your queries. To fix these queries you can get in touch with us via a toll-free number
+1-800-596-0806 or chat with experts.
---
Frequently Asked Questions (Faqs)
How does QuickBooks Multi User License Work?
QuickBooks Pro and Premier that have multi-user mode 1 will allow multiple users to collaborate on the same company file at the same time. All users must be logged in the networked systems and must each have their own QuickBooks license to avoid any hassle.
How many User Licenses are Required for QuickBooks?
If you need more than 5 users, QuickBooks Desktop allows up to 30 users working on a company file at the same time. To find out how many user licenses you have, you can follow these steps: Open your QuickBooks Desktop company file. You need to press F2 key to open the Product Information window.
Explanation of QuickBooks Multi-user Mode?
This specific Multi-user mode enables you to add multiple users to work on a company file all at once and that too from different workstations. It is basically a concept of access sharing and works on a shared network environment, and needs a host computer to share the company file. Multi-user mode can be used in one of two ways: through server-workstation setup or server-only install.
How many Users can be Added in QuickBooks Simple Start?
First, how many users do you have? QuickBooks Simple Start is ideal for solo entrepreneurs, gig workers, freelancers, and businesses that only sell services. QuickBooks Online Essentials includes up to three users. QuickBooks Online Plus includes up to five users.