The Recurring transaction is a special feature in QuickBooks Online. It enables the user to cut down on time, and save time simultaneously. Thanks to recurring transactions in QuickBooks Online, it is possible to automate repetitive journal entries. Not just that, using recurring transactions allows you to set invoices that can be issued automatically specifically for subscription-type customers. Learn How to Create Recurring Transactions in QuickBooks Online?
Save Time, Reduce Errors, and Improve Accuracy
Dancing Numbers helps small businesses, entrepreneurs, and CPAs to do smart transferring of data to and from QuickBooks Online. Utilize import, export, and delete services of Dancing Numbers software.
What is a Recurring Transaction?
A Recurring Transaction is a particular characteristic of QuickBooks Online, which enables you to design transaction templates and then use them again. After you automate routine transactions, you will be able to save time that is usually wasted in repetitive data entry. Not to mention, you will also be able to speed up the Accounts Receivable.
Further more, Recurring Transactions is highly creative too.
How many Types of Recurring Transactions are there?
In general, there are three different types of recurring transactions. Here are they:
Reminder: In this type of transaction, when it is time to process a transaction, an alert is displayed on the Dashboard. As a result, you can edit the date, description, and dollar amount.
Scheduled Transaction: This type of transaction is added automatically on a particular date, without any special struggle from your end. These are ideal for transactions with the right amount every time.
Unscheduled Transactions: This type of transaction ideally saves the transaction on a particular list. As a result, you can use it as and when required.
What can Recurring Transactions do?
Recurring transactions are scheduled for automatic running. Furthermore, they can also prompt you when to use them or just be stored as a template to be used in the near future.
Here are the top uses of recurring transactions:
Complicated Journal Entry templates.
Automatic payment to clients.
Daily Sales reports.
Note: There are many options that can be set for a Recurring Transaction. That's why it is highly versatile.
Add to it, recurring transactions can automate entering a bill or writing a check. Experts quote that recurring transactions has other important benefits, one of which include designing template for long or complex journals and invoices.
QuickBooks Online enables you to automate various types of transactions. Here is a list of the most popular types of recurring transactions, namely:
Check
Invoice
Bill
Journal Entry
Sales Receipt
It is not possible to automate bill payments or deposits. After a recurring transaction is created, you can select the frequency and type.
Steps to Create a Recurring Transaction in QuickBooks Online
Step 1: Go to Settings ⚙.
Step 2: In the Lists section, choose Recurring Transactions.
Step 3: Choose New.
Step 4: Choose the kind of transaction you want to make and then choose OK.
Step 5: Add a Template Name.
Step 6: Select a Type (Reminder, Scheduled, or Unscheduled).
What Type should I Pick?
Type
What it does
How you control it
What you use it for
Scheduled
A series of transactions are created in accordance with the timetable you specify. Once made, they immediately send them if you want to send them by email.
You can opt to receive notifications when the transactions take place. In either way, they are recorded without any extra work from you.
Use for transactions with a set timetable and constant amounts, such as rent, loan, and depreciation payments.
Note: When you use a scheduled template to create an invoice, that invoice is finalized at that time.
Reminder
Create a reminder schedule for you to enter transactions. Until you choose to create and send these transactions, they are not sent. Once you receive the reminder, you can find it under Tasks on the Dashboard. Choose Action and then you have to choose View Reminders.
You can control it by selecting a reminder task. After that, to review you have to select Action and then create or edit it.
Use for transactions that must be modified before they are created and have a set schedule, such as utility bills.
Note: Draft invoices are initially kept when you create an invoice using a reminder template. After reviewing them, you can put them in their final form.
Unscheduled
Without a schedule, and with partial or complete data. Until you decide to utilize this kind of template, nothing happens.
First you have to go to Settings⚙ and then choose Recurring transactions. To use the template as a starting point for a new transaction, choose the template, then use the Action column ▼ dropdown option.
Transactions that require a lot of detail and that you don't want to retype but that aren't required on a regular basis. One example is that complicate invoices that must be sent to various customers.
Note: Unscheduled templates will first create draft invoices for you to review. Once you've evaluated them, you can finalize them by saving them as drafts.
If you create a recurring template of the Scheduled or Reminder type and:
You can create an invoice template, Check to see if unbilled charges should be included, and send emails automatically.
Check if your customer can pay you online using Merchant Services. Check or uncheck the boxes next to Cards and Bank Transfer in the Online Payment section to do this.
Step 7: Add the required information.
Step 8: Save the Template.
How to Edit an Existing Recurring Template?
Here are the steps to edit an existing recurring template:
Step 1: Choose Settings.
Step 2: In the Lists section, choose Recurring Transactions.
Step 3: Choose the right template, and then click the Action column drop-down menu. Then select Use.
Step 4: When the transaction is open, do any change if required, then choose Make Recurring.
How to Duplicate an Existing Template?
You can create a template very quick. All you need to do is duplicate an existing template. Here are the steps to duplicate an existing template:
Step 1: Navigate to Settings.
Step 2: In the Lists section, choose Recurring Transactions.
Step 3: Choose the right template, and then choose the Action column drop-down menu.
Step 4: Select Duplicate. Now everything except the title will be duplicated.
Note: While running your business, there are certain transactions that are repeated quarter after quarter, months and years. They keep repeating. But thanks to QuickBooks online recurring transaction element, saving time with the automation of the transactions is possible. Now, no need to put them manually. Do smart and good work.
Here are certain instances where a different template can be set up for recurring transactions. Here is the list:
Rent Earning.
Customer Consultation Fees (monthly).
Process monthly expenses or bills like telephone, Loan Payments, Utilities, Bank and Interest Fees, Rent, etc.
Create journal entries for the recurring transactions like amortization expenses, depreciation, etc.
Monthly Health Insurance which is deducted from the business account that must be added to your drawings or the loan account, Since it is not a business expense.
Purchase orders for suppliers which you place orders on an ongoing and daily basis.
Read all the information given above. It will not only help you to create Recurring Transactions in QuickBooks Online but will explain it to you.
Still, If you get stuck anywhere, It is highly recommended to hire a professional for such an issue. Or you can connect with Dancing Numbers team via LIVE CHAT for all your recurring transactions problems in QuickBooks Online.
Accounting Professionals, CPA, Enterprises, Owners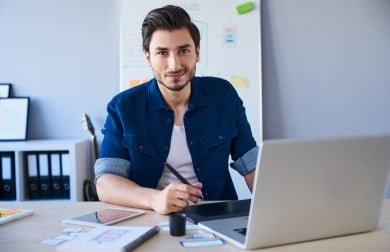 Looking for a professional expert to get the right assistance for your problems? Here, we have a team of professional and experienced team members to fix your technical, functional, data transfer, installation, update, upgrade, or data migrations errors. We are here at Dancing Numbers available to assist you with all your queries. To fix these queries you can get in touch with us via a toll-free number
+1-800-596-0806 or chat with experts.
---
Frequently Asked Questions (Faqs)
What are Unbilled Charges?
An unbilled charge is like an activity that is planned in order to bill a customer. However, it is not added to a saved invoice. The unbilled charged can be used for:

Credits


Charges


Time charges


Billable expenses
It is important to note that when an invoice is made recurring, you can mention that it must collect any kind of unbilled charges that is available when every occurrence of the transaction is prepared.