Web Connect Branding issues can arise when the .QBO File is imported. When you attempt to import the QuickBooks Files, Your Particular Accounting Software might not be able to Validate the Information of the Financial Institution.
Save Time, Reduce Errors, and Improve Accuracy
Dancing Numbers helps small businesses, entrepreneurs, and CPAs to do smart transferring of data to and from QuickBooks Online. Utilize import, export, and delete services of Dancing Numbers software.
Consequently, It will produce an error message that your Particular Financial Company is not being able to Authenticate the File. The cause behind this issue can be Your Particular Bank Website or QuickBooks Account. To find out the main Problem, You need to go to the Website of the Bank.
When downloading or importing transactions for your bank, you may encounter issues with the webconnect. These issues can appear with error messages like:
The QuickBooks download appears to be stuck and asks you to select an existing or new account.
QuickBooks is unable to verify the financial institution information for this download.
There was an error importing your data into QuickBooks.
A QuickBooks error has been found. The file sent cannot be read.
The online banking data was processed with an error.
In this article, we'll discuss how to resolve QuickBooks desktop webconnect import errors caused by incomplete or incorrect bank files. Any changes on the bank's end can also cause problems.
Some important points
It is very important that you consider the following points before starting the process to import the transaction into QuickBooks or repairing the webconnect import errors:
Causes of the WebConnect Branding Error in QuickBooks
There can be several reasons that impact the functionality of your QuickBooks software. The same reasons are applicable when your financial institution cannot authenticate the QuickBooks Online download.
For a better understanding, We are providing you with the primary causes that give rise to the WebConnect branding error in QuickBooks:
QuickBooks Online will Fail to Import if QuickBooks is functioning with the old and outdated version.
When WebConnect or QuickBooks Online is corrupted, It is possible that you will experience issues.
Importing an incorrect File can also give rise to Errors, Since QuickBooks only acknowledges QuickBooks Online File Types.
If the Particular Bank Account or Credit Card Company is not Approved by QuickBooks, You will Experience issues While Importing the QuickBooks Online File.
It is Possible that you have Experienced the issue since the Financial Institution Fails to support any file that has been imported by you.
Note: Such causes can be accountable due to which you will not be able to import the particular QuickBooks Online files in your given QuickBooks Online successfully. By integrating the correct troubleshooting processes, you can fix this issue.
Symptoms of WebConnect Branding Error in QuickBooks
If you witness any one of the notifications when you Download the Transaction from Your Bank, there can be a problem with Web Connect:
An error has been Triggered During the Processing of Your online Banking Details.
QuickBooks has Failed to Authenticate the Financial Institution Detail for this Download.
In order to Import Transactions after you have Downloaded them, you need to Sign-in with Your Intuit Account.
QuickBooks has Located an Error. We cannot Read the File Sent.
Your Data was not Sent to QuickBooks
QuickBooks is Stuck and is Prompting you to Choose a New or Existing Account When you wish to Download.
Note: Issues concerning WebConnect can arise for many reasons like inadequate bank files or mismatched formats. Alterations from your bank can also give rise to this issue.
Fix the WebConnect Branding Error in QuickBooks
Here are the step-by-step instructions to fix the WebConnect branding error in QuickBooks:
Step 1: Download the Particular Web Connect File
Download the WebConnect file from your Particular Bank Account Directly, Instead of downloading it from the inside of QuickBooks. Ensure the file you have Downloaded from Your Particular Bank, is a QuickBooks Online file (.QBO File), the only WebConnect that allows you to read.
Sign in to the Website of Your Bank.
Find and Locate the WebConnect file and Download it.
Open QuickBooks and Your Particular Company File. Now go to Import the .QBO File.
In case you import and witness your transactions in QuickBooks, you will require disconnecting your account. After that, You need to set it up once more. If you witness any issue after you have downloaded the file, It is quite likely that there is a problem with your given bank. Go to Your Bank for assistance.
If you still witness the issue while importing the file, go to 2nd step.
Step 2: Analyze the Bank Notifications
Your particular bank may prompt you of the changes or the requirement to authenticate your identity. You need to sign-in to the Website of Your Bank, Look for Messages, and adhere to the instructions.
In case your bank does not use WebConnect, You need to disconnect your Particular Account. In case any message is not visible, go to 3rd step.
Step 3: Change the Modes of Bank Feeds
From the Banking option, Navigate over Bank Feeds and Choose Change Bank Feeds Mode.
Choose Classic Mode (Register Mode).
Now, You need to Import the .QBO File. In case the error is still visible, Go to 4th step.
Step 4: Make a Test File
Check to witness if the issue is Your Particular Company File. Import Your Particular Transactions into any New Company File.
Choose File. Now Choose New Company
Choose Express Start. You can also Choose Start Setup and Complete all the Needed Fields. Now include the Word Test in the Company Name so that it Becomes easy to Identify.
Choose Start Working
In the Test Company, Click Import the .QBO file. Download the Particular Transactions in the same Bank Account you are having Trouble with in your Primary Company File.
If You can Import the File and You can Check Your Transactions.
There can be a Setting Problem. Navigate to Your Actual Company File and then Reset them.
Open your Actual Company File.
Now Disconnect the Account with Which you are Facing the Problem.
Now Reconnect the Account.
After it has Reconnected, Import the .QBO File once more.
When it is Possible to Import the Transaction into Your Actual Company File, Everything gets sorted.
If You Cannot Import the File or Do not See Your Transactions.
The problem is likely to be with the .QBO file from Your Particular Bank.
Connect with your bank for assistance. Financial institutions that Access Web Connect understand how to manage such types of issues.
Before you get in touch with Your Bank, Go to the Bank Log Files. It will assist them to locate the error or issue.
Connect with a Bank Representative who has an idea about QuickBooks Account Activation and Bank Feeds. You need to ask them to ensure the QuickBooks Accounts are created for Web Connect.
It is expected to experience errors while utilizing QuickBooks or a banking website. Web Connect branding issue is QuickBooks arises when you wish to import QuickBooks Online file and it could not be authenticated by your particular banking website.
With the help of the methods provided above, you can fix the web connect branding error in QuickBooks with ease. If still that does not work, you can get in touch with our Dancing Numbers team via LIVE CHAT.
Accounting Professionals, CPA, Enterprises, Owners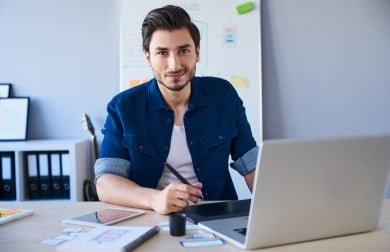 Looking for a professional expert to get the right assistance for your problems? Here, we have a team of professional and experienced team members to fix your technical, functional, data transfer, installation, update, upgrade, or data migrations errors. We are here at Dancing Numbers available to assist you with all your queries. To fix these queries you can get in touch with us via a toll-free number
+1-800-596-0806 or chat with experts.
---
Frequently Asked Questions
What are the Important things to do Before You Begin Fixing Webconnect Branding Error in QuickBooks?
Here are the steps to perform before fixing the Webconnect error:
Step 1: Make a Backup of the Company File.
Step 2: Ensure you are using an Assisted Version of QuickBooks Desktop.
Note: In case you use Advanced Mode in your bank feeds, it is quite likely that you need to sign in to your Intuit Account or switch modes. Import of web connect files needs you to sign into your Intuit Account in QuickBooks Desktop.
How to Uninstall QuickBooks Web Connector?
Here are the steps to uninstall QuickBooks web connect:
Step 1: Log in as Admin and Press the Start button.
Step 2: Now in the Search option, Enter Control Panel and then click the tab.
Step 3: In the Control Panel tab, Navigate to the Category View option. Now press on Uninstall a Program.
Step 4: Also, You can press Programs and Features in the particular Small Icon view.
Step 5: Lastly, Navigate to the Web Connector tab. Now choose the Uninstall option. The QuickBooks Web Connector will be uninstalled.
How can I Overcome Errors While Converting QuickBooks Desktop to Online?
• First of all, you need to find your company data file in QuickBooks.
• After that, you have to close your QuickBooks Desktop.
• Now, create a new folder in local C-drive and copy here your company data file.
• Then, open company data file from the new location in QuickBooks Desktop.
• Now, you need to open QuickBooks Online by using your User Id and Password.
• Navigate to Company tab and Select it.
• Click on Export Your Company File option from the dropdown menu of Company tab.
How Can I Change my Default Browser in QuickBooks Desktop?
• Open the dropdown of File Menu and Click on Utilities option.
• Then you need to click on Import option under Utilities.
• Then select Web Connect Files from the dropdown list of Import.
• Now, open the QBO file, which you have saved.
• After that, you can click on either create a new QB account or open an existing QB account while prompting to Select Bank Account.
• Click on Continue option after selecting the Bank Account.
How Can I Resolve QuickBooks Desktop Error?
• First of all, you need to download QB Tool Hub in order to fix common errors.
• Now, you have to open the QuickBooks Tool Hub.
• You have to choose QuickBooks Install Diagnostic Tool under QB Tool Hub.
• Now, you can update Windows for preventing and fixing install errors.
• At last, you have to fix Windows components manually.
How Can I Stop Automatic Startup of QuickBooks?
• Firstly, go to Start menu.
• Choose All Programs under Start menu.
• Now, select Start up option, followed by QB.
• After, you need to choose Exchange Data with Web Services option.
• Now, click on Delete option from dropdown menu in order to stop automatically launching of QuickBooks at startup.
How Can I Fix QuickBooks not Responding?
In order to fix the QuickBooks not responding error you have to run the QuickBooks install diagnostic tool from the tool hub. Following are the steps in order to run the diagnostic tool:
• First you have to open the QuickBooks Tool Hub on your system.
• Now select the programs problems in the tool hub.
• Now select the program diagnostic tool in QuickBooks in order to fix the selected error.
• Once the tool is done with it error removing process then you has to restart your system and see if still there is the error or not.
How Can I Clear the Cache in QuickBooks Online?
In order to clear the cache in QuickBooks Online you have to follow the following steps:
• First you have select the manage data option under the cookies and the site of data.
• Now in the search bar you have to type intuit.
• Hit the entre button in order to search for the intuit cookies.
• Once the searching is complete select the option remove all.
• Once all removed then save the changes.
How can I Resolve Issues while Importing from QuickBooks Desktop Windows to QuickBooks Online?
Follow the following steps in order to resolve the issue while importing from QuickBooks Desktop Windows to QuickBooks Online:
• First you have to verify the data of your company.
• Then you need to restore your company data in order to solve problems.
• You need to verify the rebuilt company data.
• Now, again you need to start export process.
How Can I Restart QuickBooks Web Connect?
Follow the steps given below:
• You have to sign in as Windows admin.
• The first step is to open the windows file explorer on your system.
• In order to open window file just click on my computer and from the list of option navigate to the c Programs.
• In C drive click on the program data folder and then navigate to Microsoft and select it.
• Now click on the window button and then from the start menu click on programs.
• From the list of programs select startup option.
• Now, select Delete option from dropdown menu of QuickBooks Web Connector.
• You can now open QuickBooks after restarting your work station.