Every individual and business across the globe is going digital. Given the need for businesses to settle online for all their requirements, QuickBooks Online has come up with the online invoicing feature. With the help of this trait of the software, the small and medium-size businesses get an opportunity to streamline workflow, keeping track of the overall cash inflow and outflow simultaneously.
Especially, when the sales are too frequent, having an online invoicing feature makes making entries easier and more instant.
Save Time, Reduce Errors, and Improve Accuracy
Dancing Numbers helps small businesses, entrepreneurs, and CPAs to do smart transferring of data to and from QuickBooks Online. Utilize import, export, and delete services of Dancing Numbers software.
Why Online Invoicing Feature is Important?
QuickBooks Online decided on introducing this online invoicing feature, given the benefits it offers to individuals and businesses. Before receiving payments from concerned parties, it is important to have an invoice prepared, detailing the items, their quantity, prices, etc. Businesses cannot afford to make mistakes and hence, having a digital platform to digitize the process could be the best thing for them.
The online invoicing feature helps save time, minimize errors, and lets you utilize your budget in the best possible way. Though the reasons are many to switch to the online invoicing method of QuickBooks Online, there are a few noteworthy benefits that users must know about before they say a Yes or No to using the feature.
Available Designs
If you are a business owner who thinks attractive designs and formats are the least important while preparing an invoice, you are under a huge misconception. No matter what is being prepared to be forwarded to a business associate, it must look good and have a clear presentation. Just putting in the information is not happening.
With the growth of the business, you must learn to choose the best designs and formats to represent the figures in your invoice. After all, the first impression has a long-lasting effect. QuickBooks Online understands this well and hence brings to users a wide array of invoice formats. You can choose one as per your requirement. The best thing about this section is that it is purely customizable. Hence, you can add extra lines to specify the taxes applicable after registration or include or exclude the columns as per your requirements.
The creation is quite easy. One can select the layouts and keep them as they are or optimize them as per requirements. Thus, next time you prepare an invoice, use this online invoicing feature of QuickBooks Online.
Easy Accounting
Having an online invoicing feature in QuickBooks Online ensures the integration of all accounting functions. As keeping track of each sale and expense in a small business organization is difficult, this specialty of the software helps integrate the overall arrangement and makes invoices accessible on mobile apps and cloud software. So, the users need not keep copies of the same or do not require entering data manually into the software, everything is taken care of online.
The sales information and other details of ins and outs of resources are recorded in real-time and there is no event of loss of invoice once the data is recorded. No manual handling of data is required when you use online invoicing within QuickBooks Online.
Efficient Tracking
When things are hosted on a cloud network, tracking or monitoring the changes and accesses becomes easier. While you email the invoice to clients, you are kept waiting until you hear from the other side. You are not even sure if the client has checked the email containing the invoice. In online invoicing, the activities are easily trackable. It tracks the time when the invoice is sent to the client, reaches the client, and is seen by the client. Hence, the route is seamless, transparent, and doable.
In addition, businesses and operators get notified as and when the payment is made in full. Based on what you want to trace, you can set up notifications and customize them the way you want.
Quick Payments
While preparing the online invoice for clients, businesses get an option of adding a hyperlink to their payment system. As a result, the clients and customers can click on the link and pay the bill. In short, it offers the most convenient payment platform to users.
Speedy Delivery
The invoice system becomes accessible to clients and customers as soon as the same is prepared and sent. There is no wait time, and, of course, the payment is swifter.
How to Create an Online Invoice with QuickBooks Online?
Now when you know how the invoicing features can help take your business forward, the next step is to know how to create an invoice within QuickBooks Online. Going through the following steps will surely assist you in using and customizing the invoicing feature of the software efficiently. The steps are as follows:
Step 1: Click the +New option on your left-hand side.
Step 2: Choose Invoice.
Step 3: Select a customer.
Step 4: Put in the email id of the customer. Leave if already entered.
Step 5: Enter other details as asked, including Product/Service, Rate, QTY, Description, Tac applicable, etc.
Step 6: Enter an invoice message to accompany it.
Step 7: Click on the Save and send option.
The software forwards the email.
The steps above are quite easy to follow. However, if you get stuck at any stage of creating an invoice using an online invoicing feature of QuickBooks Online, our professionals will help you whenever you want. They will either guide you over a call or resolve the issue by handling your systems remotely and doing everything on your behalf.
Accounting Professionals, CPA, Enterprises, Owners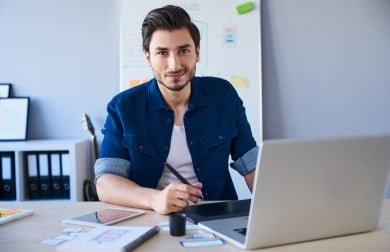 Looking for a professional expert to get the right assistance for your problems? Here, we have a team of professional and experienced team members to fix your technical, functional, data transfer, installation, update, upgrade, or data migrations errors. We are here at Dancing Numbers available to assist you with all your queries. To fix these queries you can get in touch with us via a toll-free number
+1-800-596-0806 or chat with experts.
---
How do You Convert an Estimate into an Invoice?
The following are the steps to follow to convert an estimate into an invoice:

Move your cursor over the Sales option


Click on Customers


Find the existing estimate


Select the customer having an existing estimate


Tap the Estimate option, and it opens


Click on Create invoice option


Choose an estimate you require the invoice for


Click on Create invoice
How do You Customize Your Invoice?
You can customize your invoice per your business requirement and add your logos, choose colors to make the invoice more presentable and attractive, and include other features to improve the design. Now, you can preview the design. If you like it, keep it. Else, try customizing and making something else.