QuickBooks has proven to be one of the best options when it comes to finance. From time to time, it has worked to resolve the issues that may arise in its software. You might have come across one such error that is reported to be of quite often. "QuickBooks Export to Excel Not Working" error is one you may see more than often.
Save Time, Reduce Errors, and Improve Accuracy
Dancing Numbers helps small businesses, entrepreneurs, and CPAs to do smart transferring of data to and from QuickBooks Desktop. Utilize import, export, and delete services of Dancing Numbers software.
When you are trying to export the data from QuickBooks to excel, it does not include much of the complications. However, out of a few rare cases to count, technical errors may appear in them. It can either be because of the QuickBooks crashes while exporting data to excel or the QuickBooks page freezes over during the process. The issue mainly appears when the user upgrades the QuickBooks software and then tries to export to Excel. At this point, compatibility becomes an issue and the Excel option seems to be greyed out.
Possible Causes for QuickBooks Failure for Exporting to Excel
There can be multiple factors that might be responsible for this failure of QuickBooks export to excel. Before we decide to head over to find the specific troubleshooting steps, we should be going through the reasons which may lead you to this tech issue. In order to follow the correct course of resolve action, it is important to recognize the root of the error. Some of the possible reasons for this error are as below:
QuickBooks Export to Excel not Working
Latest software updates have not been done for a long time leading to the error.
Windows User Account Controls settings can also sometimes create issues exporting files in Excel from QuickBooks.
Partial or incomplete updates could be one of the reasons for the error. (Fix QuickBooks installation errors using QuickBooks Install Diagnostic Tool)
MS Excel software is corrupted.
Your system does not meet the minimum system requirement to run QuickBooks Desktop applications. (Before everything, you also need to ensure you system meets the Minimum System Requirement to Run QuickBooks)
Step to Resolve QuickBooks Export to Excel Greyed Out (Issue of not Exporting to Excel)
Solution 1: Updating the QuickBooks Software
When it comes to updating the software, it also ensures that QuickBooks works in its optimal mode. In order to update the software, you need to follow these given steps, which will ensure to remove or fix any tech issue
First of all, You need to launch the software on your computer.
Then, you need to go to the main menu and click on the 'Update' tab.
After this, You need to complete the update process and then you can check for if the error still persists.
Make sure that you have a stable internet connection with good speed.
Solution 2: Temporarily Disability of Windows User Account Control Settings
The Windows User Account Control settings is a means to keep yourself protected against virus and other unsafe cyber environment. Seeing the protective feature and due to too many unwanted threats, it also suspects QuickBooks and its related processes as a threat to Windows security. As a result, it may block some or all of the actions performed by the user in QuickBooks. With the help of this set of troubleshooting steps, we will temporarily disable the Windows UAC settings and check if the issue in question has been resolved.
For this, First of all, You need to click the Windows Start button
A main menu will appear and you need to search UAC.
Now you should click on the Change User Account Control Settings option
Also select change the settings to Never Notify.
To Save this, You need to hit the OK button.
After this change, Your Windows needs to be restarted.
Then you can try to export the report from QuickBooks in Excel format and check if the issue is still there.
If the issue still continues to bother you, Then you can proceed with the next troubleshooting method.
Solution 3: You can Try to Export using the Correctly Defined Method
For this process, You need to go to the Customer Center.
Look for the Transaction Pane and choose the transaction journal.
Then, you need to choose a specific transaction from the records available at the Transactions list.
After this, You can choose your transaction journal.
Click on the Excel button and this will create a new worksheet.
You need to export this to excel.
You also need to ensure you first open the Item List and then your specific report.
You should select the List and Open the Item List from it.
Then you should go to the report menu and choose which report you wish to open.
You need to press the Email button and then try exporting it to Excel option.
Now a drop down will appear and you can either select Excel or the exported file as Excel Form, from the list.
Accounting Professionals, CPA, Enterprises, Owners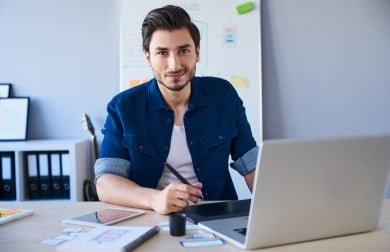 Looking for a professional expert to get the right assistance for your problems? Here, we have a team of professional and experienced team members to fix your technical, functional, data transfer, installation, update, upgrade, or data migrations errors. We are here at Dancing Numbers available to assist you with all your queries. To fix these queries you can get in touch with us via a toll-free number
+1-800-596-0806 or chat with experts.
---
Frequently Asked Questions (Faqs)
Update How to Enable Excel in QuickBooks?
You can always Excel, You need to open QuickBooks and you can export a report:

For this, You need to go to the Reports menu and open any of the chosen reports from the list.


You need to select the Excel button. All export options should be available including Excel.
Factors Causing the QuickBooks Export to Excel Issues

The most possible factor can be the improper working of file registry.


Malfunctioning or damaged MS Excel. When the QuickBooks application is corrupted or damaged.


Either your QuickBooks needs to be updated, or the software might be damaged.