Here get the complete information about how to delete duplicate transactions in your QuickBooks Chart of Accounts?
When you are handling the bookkeeping for your business through accounting software, you will come across duplicate transactions from time to time due to manual as well as a system error. You need to fix duplicate transactions as and whenever you find it as it will impact your control accounts, trial balance, and financial statement eventually.
Save Time, Reduce Errors, and Improve Accuracy
Dancing Numbers helps small businesses, entrepreneurs, and CPAs to do smart transferring of data to and from QuickBooks Desktop. Utilize import, export, and delete services of Dancing Numbers software.
Causes of Duplicate Transactions in QuickBooks
Let us first look at the pointers that can cause duplicate transactions in QuickBooks accounting software:
Duplicate Entry While Import Process: sometimes the transactions are imported from external sources into QuickBooks, and a double entry could be posted due to overlapping dates in the import process. Sometimes Rebuild data utility in QuickBooks also cause duplicate entry, this generally happens when the utility tries to recover the unrecoverable transactions.
Duplicate Entry Posted Due to QuickBooks POS Application: A duplicate transaction can occur if the customer details have been entered incorrectly in the QuickBooks POS application.
Duplicate Entry Due to Manual Error: Duplicate entry can also occur due to manual error.
How to Analyze the Duplicate Transactions in QuickBooks
Though there are no specific process steps to check the duplicate transactions in QuickBooks, items can be analyzed with the help of the filtering and sorting feature. You can take the below steps to analyze the transactions.
Go to the Bank account in which you have found the issue and click on the Gear icon and then Chart of Accounts.
After that click to view the register, and then filter menu and apply the filter search for a specific period like monthly or quarterly.
Now sort the list by the amount and sub-sort by date by clicking on the payment or deposit column.
Now search for any duplicate transactions from there manually.
Now after we know the process for finding the duplicate transaction, let us now move ahead and see into the ways to fix the situation by removing these duplicate transactions from the system.

Steps to Delete or Remove Duplicate Transactions in QuickBooks
You can delete duplicate transactions in two modes in QuickBooks:
Mode 1: In Register Mode
Your downloaded transactions will appear at the bottom of the screen in register mode, for deleting duplicate transactions in register mode, you can follow the below steps:
Step 1. First, click open the Banking menu > choose Bank feeds and then Bank feed centre.
Step 2. After that find the statements from the downloaded items received from your financial institution and click View.
Step 3. Now Match the transactions and click done once they are matched. After that click on Yes on "Not finished matching screen" which will take you back to the online banking centre.
Step 4. Now in the last steps search and mark the duplicate transactions in the items received from your financial institution and click delete.
In register even when you know that some transactions are duplicates it is better to match the appropriate transaction and then delete the entire statement.
Mode 2: In Side-by-Side Mode
You will find your transactions on the left side of the screen in side-by-side mode, you can follow below simple steps:
Step 1. Click on Banking menu > banking feeds > banking centre.
Step 2. Now you need to go to the items reviewed section and choose the transaction that you wish to remove and click on "Items to delete".
Step 3. Now select the transactions that you wish to delete and click on Delete selected and then click on Yes to confirm.
Accounting Professionals, CPA, Enterprises, Owners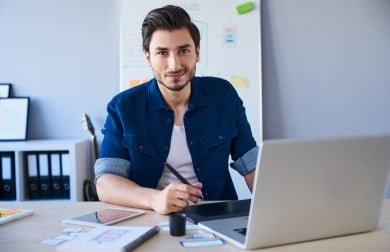 Looking for a professional expert to get the right assistance for your problems? Here, we have a team of professional and experienced team members to fix your technical, functional, data transfer, installation, update, upgrade, or data migrations errors. We are here at Dancing Numbers available to assist you with all your queries. To fix these queries you can get in touch with us via a toll-free number
+1-800-596-0806 or chat with experts.
---
Frequently Asked Questions (Faqs)
Hope the above process is clear and concise enough to help you out in your task but let us also look into some frequently asked questions to clarify the related queries.
How Should I Delete Duplicate Deposits in QuickBooks?
You need to first click on Banking from the top menu then bank feeds and then bank feeds centre. After that click on the transaction list button and find the duplicate deposit and put a check-mark against it. After that go to the action column and click on ignore and press Yes to delete the deposit.
What Are the Steps to Delete a Bank Transaction in QuickBooks?
There are few simple steps required which start from clicking open the transaction from the transaction page in QuickBooks, highlight the transaction and select delete and then press Yes to confirm.
How Can I Find the Duplicate Invoice Number, Sales Receipt, or Sales in QuickBooks?
First, Go to sales and click on all sales, now select the number column to sort it. After the data is sorted, you can toggle the numbers in ascending or descending order and look for duplicates.
How Can I Find Duplicate Expenses i.e., Check, Bills, etc in QuickBooks?
You need to first go to the expenses and click on numbers to sort the data and then toggle it according to ascending or descending order. Once the data is sorted in ascending or descending order, look for the duplicates to move further.
Is there Any Way to Delete the Multiple Transactions in one Go in QuickBooks?
Yes, There surely is, you need to click on Banking menu, then Ok and after that select the correct account. Now go to the review tab and mark the transactions that you wish to delete. After that go to the batch action button and choose Exclude selected. Once the transactions are excluded, you need to go to the Excluded tab and mark the transactions and click delete through the batch action button.
Can I Delete the Complete Chart of Accounts in QuickBooks, if Yes Can you Please List Down the Steps?
First of all, click Accounting in the left navigation bar, ensure that Chart of Accounts is selected from the top of the page. Now locate the account that you wish to remove and click the drop-down menu beside the account and click on view register. After that click on delete and when you are asked if you are sure, click on Yes.