A deposit is referred to as the fund held at a bank. It is a type of transaction used for transferring funds to another account. If your bank allows downloading deposits to a CSV format, you can easily download it and easily import it into QuickBooks Online. The QuickBooks is compatible with CSV files which are formatted in terms of the column. In this article, you will learn how to import Deposits into QuickBooks from Excel or CSV files.
Save Time, Reduce Errors, and Improve Accuracy
Dancing Numbers helps small businesses, entrepreneurs, and CPAs to do smart transferring of data to and from QuickBooks Online. Utilize import, export, and delete services of Dancing Numbers software.
Why Require Importing Deposits?
Accounting book management can be very time-consuming; especially if it involves manual data entry. So to ease the process, boost accuracy, and time-saving, the import feature is used. The majority of accountants and organizations use the technique of importing deposits to ensure speed and reducing error.
Things you need to do Before Importing Deposits into QuickBooks Online:
Avoid writing special characters in the CSV file; QuickBooks does not support symbols and characters
Do not use the brackets to display negative amounts
Ensure you write amount without currency symbol
Check the date format; it should be date/month/year
Do not use commas for separating figures in the amount
If you require entering figure with O, then you leave that field vacant
Don't write words such as value or amount in the credit or debit columns
What CSV File Layout is compatible in QuickBooks Online?
QuickBooks Online supports a CSV/EXCEL file with up to 4 columns. However, more than four columns may pop up an error message. Make sure you properly format file or mapped the fields of the QuickBooks to prevent error messages.
How to Import Deposits into QuickBooks from Excel/CSV?
Here are Steps to Import deposits from a Comma Separated Value (CSV) File:
Open your QuickBooks online
Locate the Banking section from the left corner of the screen
Click on the Banking button
Hit the drop-down list named Update and then select File Upload
Verify if none of the connected accounts appears, then give a click on Upload deposits/transactions manually
Choose Browse and then click on the CSV file
Select the Next button and then choose the account on which you need to upload the transactions from the drop-down option, which says account
Hit Next and then place a mark on the check box named Transaction
Give a click on Next
Hit Yes to begin the import process
Wait for some time till the process complete
After this hit, let's go
Review the Imported Transaction:
You can easily view the imported transactions via the review window. Also, make the needed modifications.
The step mentioned above provided you the solution of how to Import Deposits into QuickBooks Online from Excel/CSV. For saving valuable time and accuracy, you can use the importer tool to import deposits in bulk.
Accounting Professionals, CPA, Enterprises, Owners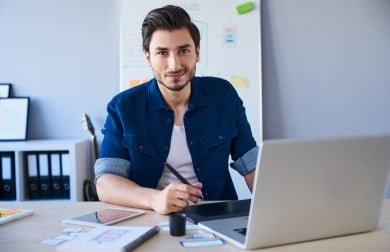 Looking for a professional expert to get the right assistance for your problems? Here, we have a team of professional and experienced team members to fix your technical, functional, data transfer, installation, update, upgrade, or data migrations errors. We are here at Dancing Numbers available to assist you with all your queries. To fix these queries you can get in touch with us via a toll-free number
+1-800-596-0806 or chat with experts.
---
Frequently Asked Questions (Faqs)
What type of File do you need to save Deposits for the Import Process?
Xls, xlsx, text files (csv, txt), IIF or xml
Can I Download a Sample Template for Import?
What are the Steps to Upload the Deposit File in QuickBooks online?
• Click on the Banking option
• Select Upload transactions option
• Choose Browse and then hit the deposit file
• Click on the account you need to upload the deposit file from the drop-down named QuickBooks account.
• Follow the instructions on the screen and then give a click on the Next button.
• Once you are prepared, hit Lets Go
Can I Import Deposits in Bulk into QuickBooks online from Excel?
Yes, you can import deposits in batch with the help of QuickBooks compatible importer tools. This utility is available across the internet, for example, Dancing Numbers importer.
What are the things you need to Consider Before Selecting an Importer tool?
• Ensure it is fully functional in regards to workflow
• It should allow template customization
• Should allow multiple line transactions
• It permits update data after import
• Should be compatible with QuickBooks versions
• Auto-create entities
• Skip the duplicate fields
• Should keep the documents in sequence
• Ease of testing
• Allow imports undo
• Supports custom fields
What are the Benefits of the Batch Entry Feature in the Import Process?
It helps in saving more time and does not have any restriction on the number of rows and columns for the import process.
How can I Resolve a Banking Deposit Issue in QuickBooks online?
• Locate Reports appears at the top corner
• Click on Customers & receivables
• Select Transaction list by customer
• Hit customize report option
• Click on the filter button
• Find the transaction type and choose deposit
• Click on the OK option
How can I Prevent Importing Issues in QuickBooks online?
Make sure you are using the correct format of the spreadsheet, avoid using special characters, semicolons, special characters, etc.