In this article, we will discuss how we can back up and restore our QuickBooks online advanced company data for the specific time. Here we will guide you for the process along with the terms used in QuickBooks accounting software, along with the many more things. Let's have a look at the article to understand the process.
Save Time, Reduce Errors, and Improve Accuracy
Dancing Numbers helps small businesses, entrepreneurs, and CPAs to do smart transferring of data to and from QuickBooks Online. Utilize import, export, and delete services of Dancing Numbers software.
By using QuickBooks accounting software we can simply save the several online backups files of the data with the help of external applications. These files are saved at our chart of accounts. This also give us the facility to set a computerized backup, one-time manual backup, & also permit us to save regional copies to Dropbox/Google Drive. Also, we can decide which backup we need to restore so that we can regularly have a look at it.
Before moving further, we are required to know which data gets backed up and which data not. Let's do a small conversation around it.
What Data Gets Backed up
The online restore and backup function supports everything associated along with chart of accounts. It consists the following:
Let's Firstly Talk about Transaction Data: It consists Invoices, Estimates, Sales receipts, Payments, Deposits, Bills and bill payments, Credit memos, Vendor credits, Journal entries, Purchases and purchase orders, Refund receipts, Time activities, Transfers, etc.
Secondly Here Let's Discuss List Data: It involves Accounts, Budget, Class, Currencies, Customers, Departments, Employees (except their SSN), Items, Journal codes (France only), Payment methods, Tax agencies, Tax codes and tax rates, Terms, Seller, etc.
And Lastly Let's Talk About Other Data: It covers Attachments, Company info, Entitlements, Exchange rates, Preferences, etc
What Data Gets does not Back up
Here we need to know that we cannot back up some data. However, as they are non posting data it will not have any impact o the account. The backups will not include the below:
Here are some below- mentioned points related to the data which cannot be backup by using the backup and restore function. As, it is non-posting items, it will not have any impact on the accounts. The backup will not include the following:
QuickBooks Online Payment's Information
Customer Types and Price Rules
Delayed Credits and Charges
Recurring Activities
Reconciliation Reports
Account-based Billable Rates
Item-based Billable Expenses with Markup
Custom Reports
Custom Form Templates
Audit Log Entries
Backup and Restore Your QuickBooks Online Advanced Company
Here are few steps mentioned which will assist us to Back up & Restore the QuickBooks Online Advanced Company:
Turn On The Online Backup And Restore Feature
The online backup & restore feature is an external app that you have to connect manually. One must connect the company with the application prior to create the backup.
Firstly, You are required to login into the QuickBooks Online software which require back up. Here is a point that to perform these steps, We need to log in with admin credentials to connect and back up the company.
Once the login is done, We need to go to Apps & choose My Apps.
After that, Go to the Action.
Dropdown & click on Launch.
Now click on the Companies option under the menu.
Select Add a Company or Connect to QuickBooks.
Here, Now we are required to pick the company we need to connect & go with all the onscreen instructions & click on Authorize to connect.
Note: To proceed you have to sign in to your Intuit account and then select Authorize.
Turn off Automatic Backup
In case you don't need to backup your company, then by following the below steps you can turn it off.
Start by going to the setting option and have to select Backup company
But one thing that you have to remember is to sign in with Intuit and select Authorize to proceed
To turn off search the company with the automatic backup
From the dropdown menu, you have to select the Action and then click Disable backup
Back Up Your Accounting Data
In this step, here we will get 3 options for backup options, continuous online backups, do a one-time manual online backup & save a local backup to Drop box or Google. Now here we will have a look on all backups step by step in detail.
Set Up Continuous Backups:
The Online Restore and Backup function naturally backups of all the substitute that one did within few minutes of creating them. It also naturally run daily scheduled backups. We are required to follow these to set up continuous backups:
In first step, Log in to Online Backup and Restore app.
Select companies from the menu list.
Now just click on Enable Backup.
Manually Create a one-time Backup
The leading benefit of this backup is that even if you are operating an important project and working in middle then, you can do manual backup anytime.
In step one, You are required to sign in to the Online Backup and Restore app.
Now, Click on Backup from the menu bar.
After that, Just click on New Manual Backup.
Now select Incremental, Full, or Complete from the Backup Type dropdown list.
Save and Schedule your Backups to Google Drive or Dropbox
After linking your account, now you can save and schedule your backups to Google Drive or Dropbox. Below are the steps to set everything up.
Step 1: Connect your Dropbox or Google Drive account
First, You have to go to Settings and then you have to select Backup Company.
Then choose the Local backup menu and select Link a Service.
After this, Choose the location where you want to save your backup.
Select Link Dropbox or Link Google Drive.
Then follow the steps to allow QuickBooks to create backups.
Step 2: Set How Frequent You Want to Backup
Firstly, Go to the Local backup menu.
Then select the New Local Backup Schedule and ensure that you are in the correct company.
Set the time and date for the first scheduled backup to run.
Set the backups frequency.
Ensure that everything is correct, then you can choose to Create a Local Backup Schedule.
From a Backup Restore Your Data
From a specific date and time use the backup to restore your data. To restore a backup it may take up to an hour, but most probably it takes much less time than this. If the company is having less data then it will take less time to backup and faster it will go.
Always Remember: While the Online Back-up & Restore app is restoring your data, don't do anything in your company. You'll notice a checkmark in the status when it's finished. When it happens, it's okay to use your company again.
So you have to start by going to Settings.
Then select the Backup Company.
Always sign in with Intuit and then click Authorize to proceed.
After this, click on the Restore menu, and then select on New restore option.
Now in the dropdown menu of the company, you have to select the company that you want to overwrite and restore your accounting data to.
In the dropdown menu of the Restore to option, you have to select the date and time that you want to restore.
Recheck twice and be sure that everything is correct and then select Create Restore.
Lastly, enter the name of your company, and then select Restore
The above process will take few minutes to restore all your data into drive. However, it is also depends on the quantity of data you have, if the data quantity is high, and it may take several hours also.
We hope that this article has provided the knowledge about how to Restore and Backup the QuickBooks Online Advanced Company data.
Accounting Professionals, CPA, Enterprises, Owners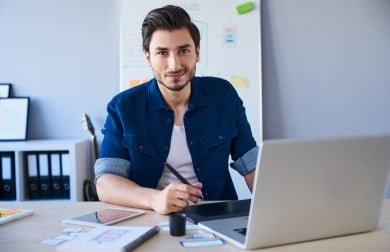 Looking for a professional expert to get the right assistance for your problems? Here, we have a team of professional and experienced team members to fix your technical, functional, data transfer, installation, update, upgrade, or data migrations errors. We are here at Dancing Numbers available to assist you with all your queries. To fix these queries you can get in touch with us via a toll-free number
+1-800-596-0806 or chat with experts.
---
Frequently Asked Questions (Faqs)
How to Cancel my online Backup Subscription?
● Firstly sign in to the QuickBooks Online Advanced company that you want to backup as an admin.
● Then go to the settings and after that select on Back up Company.
● After this choose the Action menu that is next to the company that you want to stop backing up.
● Lastly, select Disable backup.
How to Transfer Data from one QuickBooks Online to Another?
● Firstly, log in to your old QuickBooks Online subscription.
● Then click the Gear icon that is at the top and then select Export data.
● After that toggle the data that you want to export to On.
● Then click the Export to Excel button.
What if Your QuickBooks is Not Backing Up?
The inability to obtain the storage device that typically stores the backup file is the error's primary cause. Such an issue could also result from any type of damage to the company file. Another factor that could cause QuickBooks to freeze is the wrong backup path configuration.