If you are a small or middle-size business owner, you would have to frequently send the invoice to your customers for billing purposes. Now for correct accounting purpose, you would want to import the invoices into QuickBooks Online i.e., your accounting software. You can do so by entering the details of your invoices in an Excel sheet and uploading it into QuickBooks.
Save Time, Reduce Errors, and Improve Accuracy
Dancing Numbers helps small businesses, entrepreneurs, and CPAs to do smart transferring of data to and from QuickBooks Online. Utilize import, export, and delete services of Dancing Numbers software.
Process Steps to Import the Invoices into QuickBooks Online
Step 1. First and foremost, the step is to update the excel spreadsheet with the details of the invoices i.e., Invoice number, date, customer name, amount, tax code, due date. These details should be updated for multiple line items in a similar manner.
Step 2. Now turn on the custom transaction numbers by clicking on settings > accounts and settings > sales > edit > turn on the custom transaction numbers option > click save and done.
Step 3. In this step, you need to upload the excel sheet with invoices data, you can do so by going to gear icon > import data > invoices > click on Browse and choose the spreadsheet created earlier and click on next.
Step 4. In this step, you need to map your import fields, ensure that the tax code that you entered is mapped to the tax code created in QuickBooks, and fields of the excel sheet should be mapped to the fields in the QuickBooks.
Step 5. Once you are done with the mapping and after review everything seems right, then go ahead and click on Start import, click OK, and done.
Accounting Professionals, CPA, Enterprises, Owners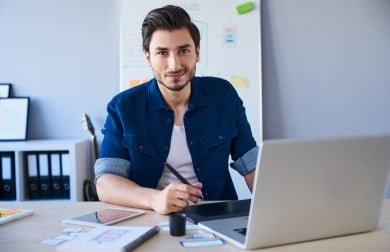 Looking for a professional expert to get the right assistance for your problems? Here, we have a team of professional and experienced team members to fix your technical, functional, data transfer, installation, update, upgrade, or data migrations errors. We are here at Dancing Numbers available to assist you with all your queries. To fix these queries you can get in touch with us via a toll-free number
+1-800-596-0806 or chat with experts.
---
Frequently Asked Questions (Faqs)
How Can I Import Sales Invoices in QuickBooks Online?
You can easily import sales invoices using import invoices and import bills functionality in QuickBooks Online.
What is the Process of Importing Receipts in QuickBooks Online?
You can do so easily with the help of an android or iOS mobile app, you need to open the QuickBooks on your mobile app, click the menu icon (three horizontal lines), click on the receipt snap and click the photo of your receipt and click on Done.
How Can I Scan the Receipts in QuickBooks Online?
There are three different options that you can use to scan the receipts in QuickBooks mobile app, you can drag and drop the image, upload it directly in QuickBooks online or you can also forward the receipt by email.
Can You throw Some Light over Three Accountant Tools in QuickBooks Online?
The three accountant tools are prep for taxes tools for reviewing client's accounts and making adjusting entries at the year-end, reclassify transactions tool for editing or moving multiple transactions in a one go, and Pro-Connect tax online tool for preparing new tax returns for the client.
Which Types of Transactions You cannot Reclassify using the Reclassification Tool?
The transactions which use accounts payable and receivable like invoices and bills cannot be reclassified with the help of reclassification tool and even transactions linked to other transactions cannot be edited with respect to account or class.