Being one of the most effective software for accounting, QuickBooks generally comes with a dynamic platter that has all kinds of spreads as per your needs. Speaking of which, QuickBooks Messenger is one such feature that is truly an asset for your business.
Save Time, Reduce Errors, and Improve Accuracy
Dancing Numbers helps small businesses, entrepreneurs, and CPAs to do smart transferring of data to and from QuickBooks Desktop. Utilize import, export, and delete services of Dancing Numbers software.
Posing to be like your regular messaging and chat applications, QuickBooks Messenger helps you to communicate with your fellow members from the same organization you work at and can be used on both multi-user and single-user modes.
This article would help you to understand how to get started on enabling and disabling QuickBooks Messenger. But before you dive into the main piece of information, learn a little more on QuickBooks Messenger to help you use the tool even better.
What is Enabling and Disabling of QuickBooks Messenger?
Understanding what is QuickBooks Messenger is no cryptic job. It works just like your regular chatting applications where it helps you to communicate with the respective person you want to. Be it a work-related update or the request of any actionable, QuickBooks Messenger helps you to converse with the users of this application from your organization effortlessly.
You can use QuickBooks Messenger in multi-mode, and if you wish to use QuickBooks Messenger in single-mode, even that is possible as well since it is crafted from within the Mother Software, QuickBooks, and can be altered accordingly.
To use QuickBooks Messenger in single-mode instead of multi-mode, you need to follow the steps in logging off the existing QuickBooks Use.
Coming back to the main essence of this article, the following section elaborately guides you in enabling and disabling QuickBooks Messenger.
Why do You need to Enable and Disable QuickBooks Messenger?
The basic purpose of enabling and disabling QuickBooks Manager is to support different users to connect with each other, if they are logged in at the same time.
Thus, this accounting software makes sharing pretty convenient and hassle-free for everyone. This also helps the employees to share any crucial data regarding QuickBooks company data.
Now let's learn how to enable and disable QuickBooks Messenger for your business.
How to Enable and Disable QuickBooks Messenger?
QuickBooks will help you to enable and disable QuickBooks Messenger quite easily. Let's start with understanding how to enable QuickBooks Messenger. While using QuickBooks under the multi-user mode, you will spot the QuickBooks Messenger icon in your system tray, on the bottom-right of your screen.
QuickBooks Messenger automatically starts once you log in to QuickBooks. If you are an admin, you can directly start chatting by clicking the Actions drop-down and selecting Send Message to users who have logged in.
Let's understand this better with steps:
Here they go:
Steps to Enable QuickBooks Messenger
Step 1: Click the QuickBooks Messenger icon.
Step 2: When you log into the company file, you will find a notification. Visit the notification window and hit on Chat to start.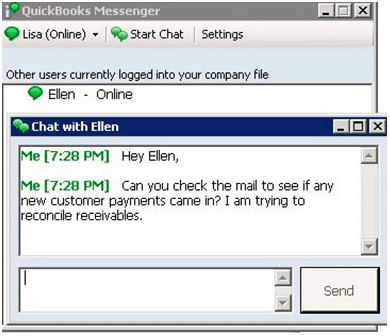 Other Option: Make a right-click on the QuickBooks Messenger icon and select Chat from the list that would be appearing next.
Steps to Disable QuickBooks Messenger
Now, that you have known about it, the next thing to know about is how to disable QuickBooks Messenger.
Let's understand this better with steps: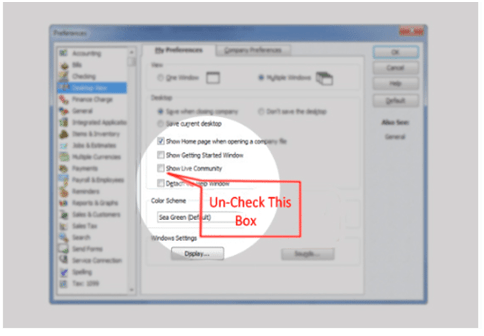 Step 1: Visit File menu.
Step 2: Tap on the Switch to Multi-user Mode and log in with Admin access.
Step 3: Select Utilities which you will find from the sub-menu once you have clicked on the File menu.
Step 4: Find and tap on Disable QuickBooks Messenger, which you will locate under Utilities.
Step 5: Log out of the company file once you have disabled QuickBooks Messenger.
Step 6: Log in once again to confirm the changes made are active.
There might be a possibility that QuickBooks Messenger isn't working after you have executed enabling/disabling methods. If you find this happening, try restarting the application. Even if then, it doesn't fix, first disable QuickBooks Messenger and once again enable it.
For those who gave it a shot for the first time and without any technical background, for such individuals, it can be difficult. But do not worry, since we are here.
Our experts have all the knowledge needed to implement methods to enable and disable QuickBooks Messenger.
Hope this article has aided you sufficiently in understanding the enabling and disabling of QuickBooks Messenger. Further to this, if you look forward to any sort of assistance, here to help you out with any sort of queries.
Accounting Professionals, CPA, Enterprises, Owners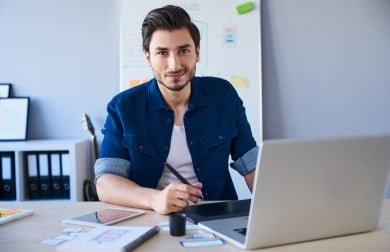 Looking for a professional expert to get the right assistance for your problems? Here, we have a team of professional and experienced team members to fix your technical, functional, data transfer, installation, update, upgrade, or data migrations errors. We are here at Dancing Numbers available to assist you with all your queries. To fix these queries you can get in touch with us via a toll-free number
+1-800-596-0806 or chat with experts.
---
Frequently Asked Questions (Faqs)
Does QuickBooks Messenger Shows Current Status?
Yes, QuickBooks Messenger allows you to show the respective current status, in which you can select your status to be from away, busy, or otherwise. This respective status can be seen by the users from the current organization.
If you wish to change the status, you can do this by changing your status by choosing from the drop-down located beside your user
Can I log off a user from QuickBooks?
Yes, you can log off a user from QuickBooks, But make sure that you having admin access before doing this.

Visit Company Menu


Choose Chat with your colleague from the sub-menu


QuickBooks Messenger launches itself


Hit the Actions Drop-Down


Tap on Close Company File for Users


Select the user for whom you wish to close the QuickBooks software


Tap on Close Company File


A confirmation dialogue will appear


Tap on Yes
Is it Possible to Chat with a User outside my Company File?
No. On QuickBooks Messenger, You can chat or choose to communicate with the respective users who are presently working on the company file on which you are working too.
Once Disabled, Can I still see Who is Logged in as Users on QuickBooks Messenger?
Yes, You can still see the users who are logged in on QuickBooks Messenger but you will not be able to chat or communicate with them since you are currently disabled on the tool.