QuickBooks is an amazing accounting software that has proven to be the most fruitful for small and medium business owners. Based on the cutting edge technology, QuickBooks provides more safe and secure methods of maintaining finance records in businesses. Now managing credit cards, outflow or inflow in the business. It records as well as manages accounting data with accuracy and zero error. Know How to enable customer credit card protection in QuickBooks.
Save Time, Reduce Errors, and Improve Accuracy
Dancing Numbers helps small businesses, entrepreneurs, and CPAs to do smart transferring of data to and from QuickBooks Desktop. Utilize import, export, and delete services of Dancing Numbers software.
This is what gives you an edge in the industry over competition. A well maintained record on your finger tip is what makes you pro. For this, you may not need technical knowledge either. All you need to do is to go through this knowledge base that has several tricks which will make you a tech pro.
Now, when it comes to finance, credit cards are always considered to be the best tool for finance. Everything has its pros and cons. Credit cards can give you ease of fund management but with cons, you may have to be concerned about its security, which is surprisingly very easy to crack for anyone. A secured card will give you a stress free process and better finance management. In order to make secure payment and fund management and avoid users from getting any fraud or scam, you may need to enable the feature of credit card protection of QuickBooks.
What is Credit Card Protection on QuickBooks?
In the QuickBooks program, you can always turn on a feature that is called Credit Card Protection. When you switch on this protection, as a part of the requirement, you need to create a much more complex password for you. Moreover, any other user should be asking permission to view the credit card data. You'll also be required to change that password every 90 days.
Functionality of QuickBooks Credit Card Protection
Since we are talking about the Credit Card Protection feature, we can also count the functions it can take care of within the QuickBooks program. Few of them are listed below:
It ensures to encrypt the cardholder data stored in your company data.
It uses a strong encryption process which is of industry standard.
It also automatically regenerates the keys used to encrypt card data once per year.
Finally it also facilitates you with a tool to manually generate new encryption keys. Whenever you suspect that there has been a security breach, then you can go ahead and generate new encryption keys.
Enable Customer Credit Card Protection in QuickBooks
Please refer to these steps to enable the credit card protection in QuickBooks:
First of all, You need to open your QuickBooks account with proper login details. You need to enter your correct username and password to login successfully.
Then you need to update with your password protection requirement.
This step will enable the users with passwords.
After this, you need to edit complex and enter a strong password with a minimum of seven characters. (As per requirement, it should contain one upper case and one lower case alphabet necessarily.)
QuickBooks also suggests you to set or change your password within the time window of 90 days or less. This will ensure to maintain security.
Now from QuickBooks menu, then click on 'customer' option and enable credit card protection.
A dialog box opens on clicking with an option 'Enable Protection'.
From the dialog box, you need to edit your complex or more secure password with above suggested conditions. And maintain a confidential copy of the password with you.
User's can also add other security options to make password and security stronger and safer.
Once completed, click 'OK' to set a new secure password for your password.
Advantages:
Few of the advantages are there to count for these Credit Card protection that are listed below:
It provides all the users a facility of safe and fast transactions without any chance of fraud.
It also gives you access to a printed record over each transaction made.
You can easily check with your account information at any time and save users time.
Any point, you need assistance, then you can simply reach out to us either by dialing toll free
number or you can also fill out the requisition web form. This will give us a little detail for the
query and we can find the best suited solution for you. Dancing Numbers understands the value of accuracy and unmatched quality. This is the reason our team of experts are well trained, have in-depth knowledge and still staying updated with the ongoing trends and newest available updates. Our motto to provide you nothing but the best is what drives us to make it top notch every time. Our work speaks for itself and our clients testimonials and success rate is the best proof of our work. Once you set your mind on your requirement, we will ensure to deliver the best output.
Accounting Professionals, CPA, Enterprises, Owners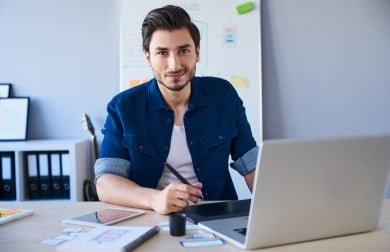 Looking for a professional expert to get the right assistance for your problems? Here, we have a team of professional and experienced team members to fix your technical, functional, data transfer, installation, update, upgrade, or data migrations errors. We are here at Dancing Numbers available to assist you with all your queries. To fix these queries you can get in touch with us via a toll-free number
+1-800-596-0806 or chat with experts.
---
Frequently Asked Questions (Faqs)
How do I Disable Credit Card Protection in QuickBooks?
For that, you need to login to QuickBooks company file and then follow these:

Login to your QuickBooks account.


Then you should go to the companies tab.


After this, you need to choose the credit card protection tab.


Now just select to deactivate credit card protection.
How do I Record Customer Credit Card Payments in QuickBooks Desktop?
This is the main way to record your credit card transactions in QuickBooks.

Select + New.


Under Money Out, you need to select Pay down credit card ( be it business view or account view.)


Select the credit card you made the payment to.


Enter the payment amount.


Enter the date of the payment.
Is QuickBooks Payments Secure Than Others?
If you ask comparatively, then yes, it does have a better chance of security against fraud. Millions of customers know that Intuit Products payments are way more secured. QuickBooks is based and designed on encryption technology. With this, it also ensures the customer data security.