Though pop-ups are quite annoying, since QuickBooks presents important messages and valuable information with the help of pop-ups, So you will have to enable (if not done already) pop-ups in your browser window.
Save Time, Reduce Errors, and Improve Accuracy
Dancing Numbers helps small businesses, entrepreneurs, and CPAs to do smart transferring of data to and from QuickBooks Desktop. Utilize import, export, and delete services of Dancing Numbers software.
This step becomes compulsory in Mozilla Firefox as, the browser has a default pop-up blocker functionality. It restricts multiple pop-up windows. Therefore, You will need to enable pop-ups in Mozilla Firefox to avoid missing important information from QuickBooks.
Steps to Enable Pop-ups in Mozilla Firefox for QuickBooks
You need to follow the below process to enable the pop-ups in Mozilla Firefox:
Step 1. First of all, Open the Browser and click on the Menu (Three Horizontal Bars Located at the Top Right Corner).
Step 2. Now You need to Click on Options and You can also Alternatively Click on the F10 or ALT key.
Step 3. Now You will have to Click on the Privacy and Security Link from the Left Menu and Scroll Down to the Permission Heading.
Step 4. After that, Click on Exception Next to the Block Pop-up Windows option.
Step 5. In this step, Wnter qbo.intuit.com, qbc.qbo.intuit.com, and click Cllow for Both the URLs and Click on Save changes. Now Restart Firefox to use it.
How to Check Whether Your Pop-ups Coming for Firefox or Not?
Although pop-ups sometimes do not come from Mozilla Firefox, you can usually identify where they are coming from by how visible they are on the window.
Only When the Address Bar, Tracking Protection Button, Site Identify button, Protective Shield, and Padlock are visible on the Pop-up Window on the screen will you know that it is from Firefox.
Use a Diagnostic Tool to Identify Your System's Problems if none of these Buttons Appear on Your screen when you are getting pop-ups Because Malware on Your Computer may be the Cause of Interruptive or Unwanted Pop-ups.
Other than this you can use the QuickBooks Connection Diagnostic Tool to identify any Windows-related issue.
How Dancing Numbers will Help You?
Dancing Numbers is SaaS-based software that can easily be integrated with your QuickBooks account. You can import, export, and delete lists or transactions from your company file. Using Dancing Numbers you can simplify and automate the process, saving time and increasing productivity. Just fill in a few fields and apply the relevant features to complete the task.
It saves your time and money that you can invest in your business. It has no human errors, works automatically, provides a user-friendly interface (easy to use and learn), and more. You can also have access to the comprehensive features set if you use it to Bulk import, export, and delete services.
Accounting Professionals, CPA, Enterprises, Owners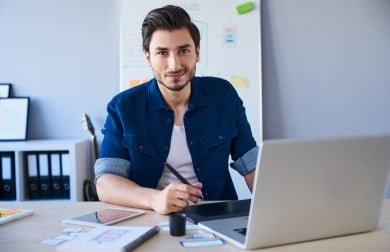 Looking for a professional expert to get the right assistance for your problems? Here, we have a team of professional and experienced team members to fix your technical, functional, data transfer, installation, update, upgrade, or data migrations errors. We are here at Dancing Numbers available to assist you with all your queries. To fix these queries you can get in touch with us via a toll-free number
+1-800-596-0806 or chat with experts.
---
Frequently Asked Questions (Faqs)
How can I Stop Unwanted Web Pages to open on Firefox?
You need to first launch Firefox > select Tools from the main menu bar above the browser, then scroll down and click options and click the Content tab. Now, put the checkmark against the pop-up blocker option and click OK.
How can I Print PDF Form in QuickBooks using Mozilla Firefox as a Browser Window?
At first, open the Firefox, go to the Tools and then Options, and click on the Application tab. After that change PDF (portable document format) to Adobe reader or another PDF handler of choice and click on OK. After that, you can print your forms. We are doing this as a built-in PDF handler that is currently unsupported specifically for QuickBooks Online.
Which Browser is most Compatible with QuickBooks?
Well, to answer your question, QuickBooks online is compatible with multiple browsers including Mozilla Firefox, Microsoft Edge, and Google chrome. But we can say that QuickBooks shows the best performance with Google chrome.
Why I am unable to open QuickBooks on Mozilla Firefox?
The main reason behind your not been able to open QuickBooks on Mozilla Firefox is the corrupt cache and cookies. You can try to clear the cache and remove the cookies.
How can I work on QuickBooks while being Offline?
QuickBooks Online is a cloud-based program and functions and features are available to be used via the internet only. Offline working would cause data syncing issues.