Handling huge volumes of data in QuickBooks can be challenging. Just imagine the amount of time and effort needed to input lines and lines of transactions into the system. It can even get more tiring if you do it in real-time. Know how to Bulk Import, Export, and Delete Data into QuickBooks Desktop.
Save Time, Reduce Errors, and Improve Accuracy
Dancing Numbers helps small businesses, entrepreneurs, and CPAs to do smart transferring of data to and from QuickBooks Desktop. Utilize import, export, and delete services of Dancing Numbers software.
Fortunately, there is a quicker and easier way for you to import and export data in QuickBooks Desktop by batches or bulks. This can help streamline your data management and decrease the time spent tracking down all your transactions.
The Limitations in
QuickBooks Desktop
QuickBooks Desktop can import and export files directly into the system for bank transactions, account changes, general journal entries, and batch transactions. However, this feature can be quite limited when you are handling larger volumes of data.
For one, you can only import one QuickBooks import file format at a time. If you have other files you want to input in your QuickBooks, you must first finish uploading the first one. Likewise, you need to have a QuickBooks Desktop Accountant or Enterprise to enter batch transactions. And lastly, you can only batch enter the following transactions:
Unfortunately, bulk export remains unavailable for any version of QuickBooks. You have no choice but to export each transaction individually.
Meanwhile, you can perform bulk delete or void transactions on your QuickBooks Desktop. However, you cannot do so with these types of transactions:
Invoices with reimbursed expenses, time, mileage, or items
Invoices with billable time and costs
Paychecks
Payroll Liability Checks
Sales Tax Payments
Online Bill Payments
It is important to note that you can only do a bulk delete in QuickBooks Desktop Accountant 2018, Enterprise, Enterprise Accountant 18.0, and later versions.
How to:
Bulk Import
If you want to import multiple transactions at once into QuickBooks Desktop, you can follow the following steps:
Go to the Accountant menu and select Batch Enter Transactions.
From the Transaction Type drop-down menu, choose the type of transactions you need to enter.
By clicking on the drop-down arrow, choose the appropriate bank/credit card or AR/AP account, or set up a new account by clicking on Add New.
Pull up the spreadsheet containing all the transactions.
Make sure that all the columns match the ones on the QuickBooks screen.
Copy the transactions you wish to import and then paste them into the QuickBooks screen.
When you have finally input everything on your QuickBooks screen, click on Save Transactions and then Yes to save.
If you want to import item lists into QuickBooks Desktop, you can also check out this guide on how to import your files.
Bulk Export
While there is a way on how to export data from QuickBooks Desktop, the bulk export feature remains unavailable. You can work around this limitation by using a third-party tool for the process. There are a lot of options out there to choose from.
For one, Dancing Numbers can export reports, general entries, customer and vendor lists, and excel files in specific formats, including CSV and zip, in just a single process. With just a few clicks, you can start exporting data to be used for your analysis, reporting, or if you're migrating data to another company.
Bulk Delete
As mentioned earlier, batch delete or void transactions are available in newer versions of QuickBooks Desktop. Other things you need to take note of are:
You need to sign in as an Admin or External Accountant user.
This tool does not support multi-currency.
As for the actual process of bulk deleting, here are the steps:
Go to the file menu and select Switch to Single-user mode.
Go to the Accountant menu and select Batch Delete/Void Transactions.
Then choose the ones you want to delete from the list.
Select Review & Delete/Void
You can also choose to backup your data by selecting Back Up & Delete/Void, or you can just go ahead and Delete/Void only.
Confirm your selection.
Afterward, you can View Deleted/Voided Transaction Report to print a copy of all your deleted transaction data.
A Convenient Alternative
According to this accounting software list from FinancesOnline, QuickBooks is one of the most popular solutions out there. Its overwhelming popularity resulted in countless third-party tools designed exclusively to enhance your experience and workflow within QuickBooks.
So if you are looking for a more seamless and streamlined bulk import, export, and delete function in QuickBooks Desktop, you could use a third-party tool to assist you with the process.
Through the various tools and technology, you can save up 30%-40% of your time in making sure all transaction entries are accurate and accounted for and use it to make your business more productive. Using such tools will give you more functions and features beyond what QuickBooks has to offer. A great example is Dancing Numbers. It provides various alternative methods to importing, exporting, and deleting your data in QuickBooks for better and more efficient results.
Accounting Professionals, CPA, Enterprises, Owners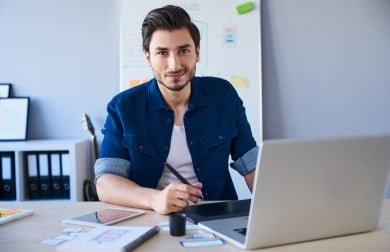 Looking for a professional expert to get the right assistance for your problems? Here, we have a team of professional and experienced team members to fix your technical, functional, data transfer, installation, update, upgrade, or data migrations errors. We are here at Dancing Numbers available to assist you with all your queries. To fix these queries you can get in touch with us via a toll-free number
+1-800-596-0806 or chat with experts.
---