While depositing money in the bank, quite likely you do multiple payments deposits from various sources in one go and it might be getting a little difficult for you to have all the records with you assembled in one place. Know how to record bank deposits in QuickBooks online.
QuickBooks comes has a special feature that can combine all transactions so that you are up-to-date with the records.
Save Time, Reduce Errors, and Improve Accuracy
Dancing Numbers helps small businesses, entrepreneurs, and CPAs to do smart transferring of data to and from QuickBooks Online. Utilize import, export, and delete services of Dancing Numbers software.
How To Make Deposits in QuickBooks Online
You must understand how to make deposits in QuickBooks Online if you want to automate your financial process. If you are unfamiliar with the procedure, this may be a little confusing, but don't worry; we are here to help!
How do I Create a Deposit in QuickBooks?
It's easy to create a deposit with QuickBooks Online. Just carry out these actions.
Enter your login information for QuickBooks Online, then you have to select the Banking option.
When the + New option is clicked, Choose Deposit from the drop-down menu.
Enter the deposit date and then pick the bank account where you made the deposit.
Enter the name of the customer or vendor who made the payment in the Received From section.
If you are depositing multiple payments, you can add more customers or vendors by selecting Add new line from the menu.
For each payment, enter a description (such as "Invoices Paid," "Service Provided," etc.).
When finished, You have to select Save and close from the menu.
All there is to it is that! You may quickly and conveniently make deposits in QuickBooks Online by following these easy steps.
How should Deposits be Accounted for in QuickBooks?
Deposits should generally be reported as income. However, the deposit can be categorized as a liability if it is for a future service or good. For example, you would record a deposit as a liability if it was received for work that won't be completed until the following month. This makes sure that the income won't be paid out until the work is actually done.
How do I Make a Deposit in QuickBooks online Without an Invoice?
Create a Deposit Only form if you need to deposit money for something other than an invoice, such as a customer refund.
Simply you have to choose Deposit Only from the drop-down menu at the top of your QuickBooks Online page to do this. You can then enter all the necessary information about the deposit from there.
When would You use a Deposit Transaction in QuickBooks Online?
You might use a deposit transaction in QuickBooks Online in a few different situations.
For example, if you put a deposit down on something for your business, you would record that as a liability. This makes sure that the money won't be paid out until the work is actually done.
If you are giving a customer a refund, there is another situation in which you might employ a deposit transaction. In this situation, you would create a "Deposit Only" form in QuickBooks Online and fill it out with all the necessary information on the refund.
Finally, you can record payments made by customers as deposits if you do so before providing them with goods or services. This will allow you to keep track of the amount owing to you and ensure that nothing is shipped until the remaining balance is paid in full.
What is Recording Bank Deposits in QuickBooks Online?
While depositing money in your respective bank, there are multiple payments involved in the same for which the bank keeps it registered under a single account.
Now, When you would be entering the payments which you have deposited in the banks on your QuickBooks as individual records, it wouldn't match with respect to the records your bank has registered.
To manage such a circumstance, QuickBooks has got you a new feature that helps you in combining various transactions made and thus, Balances with your real-life bank deposits.
All you need to do for this is to combine all our transactions and put them under the Undeposited Funds account and further run the bank deposit feature to bring all things in one place.
This article would help you further on how to record bank deposits in QuickBooks.
Why do You need to Record Bank Deposits in QuickBooks Online?
Bookkeeping is an essential and pivotal feature of your business and helps in tracking and maintaining all transactional activities.
Having all your bank deposits recorded under a single system along with your virtual records has something made possible by QuickBooks!
Here's how you do it.
How to Record Bank Deposits in QuickBooks in Online?
The first phase of understanding how to record bank deposits in QuickBooks involves the following steps:
Step 1: Put Transactions into the Undeposited Funds Account
Make sure to put invoice payments and sales receipts (that you wish to keep combined) into the Undeposited Funds account. This would be holding all data together prior to you recording a deposit in the following steps.
Step 2: Combine Transactions in QuickBooks with a Bank Deposit
With the help of bank deposit data, start combining the transactions on QuickBooks. Always remember that every single bank deposit will create a new record in QuickBooks. Thus, ensure to be making deposits one at a time for every deposit slip.
Press Select and New together and select Bank Deposit.
Under the Account ▼dropdown, Select the account to which you wish to Deposit the Money.
Check the box for Each Transaction that you wish to combine.
Always keep a Tab on the Total Number of chosen transactions that must be matching your Deposit Slip.
Hit on Save and New for recording a new deposit or Save and Close to finish the process.
Match a Deposit to an Invoice or a Sales Receipt
You might want to link them to an invoice or a sales receipt when you receive bank deposits from your customer. Doing this will make sure that accurate records and it will help you to avoid errors when you reconcile your accounts later on.
A customer invoice is available.
The invoice and payment have not yet been entered and linked.
Begin by going to Bookkeeping, then you have to select Transactions, then you have to select Bank Transactions.
Now you have to go to the Under the For review tab, and there you have to select the bank transaction that you want to match with the invoice in QuickBooks.
Choose Find match. You will see the result under Matching records found if you created an invoice with the same details, such as the amount, date, and payee. Verify that the details are the same.
Now select a match.
Include Bank or Processing Fees
Few banks add service charges and then processing fees. In QuickBooks, don't make changes to the initial transactions. As an alternative, Add the fee while working on the bank deposit window:
To access the Add funds to this deposit area, scroll down.
Create a line item for the fee.
Decide who paid the fee (for example, the bank charging you).
Bank Charges should be chosen in the Account dropdown.
Enter a negative number for the fee amount. Enter -50, for instance, if the cost was $50.
Review the bank fee and the deposit total.
Choose Save and new or Save and close.
Next Step: Managing Bank Deposits Post Recording
Once you have successfully recorded bank deposits on QuickBooks, the next most important part is to manage the bank deposits. It has three most important aspects; reviewing, removing and deleting bank deposits.
Reviewing Bank Deposits
The first part of understanding how to manage bank deposits on QuickBooks is to know reviewing past bank deposits. Here's how you do it:
Browse Reports.
Hover your cursor to the Sales and customers section by scrolling down.
Choose the Deposit Detail Report.
Removing Payments from Bank Deposits
The second part includes understanding the procedure which would help you in removing payment from a bank deposit. This becomes crucial when you mistakenly add a payment and wish to remove it from the deposits.
Here's how you do it:
Visit the Sales menu and choose All Sales.
Locate the Payment you wish to Remove and open the same (status must show as Closed).
Choose the Date Link placed next to the Customer's Name that would further Open a Bank Deposit.
Unmark the Checkbox for the Particular Payment that you are about to Remove.
Choose Save and Close or Save and New to finish.
Deleting Bank Deposits
The final step is deleting a bank deposit. Follow the steps to do it:
Visit Accounting Tab.
Choose Chart of Accounts.
Locate the bank account to which you have deposited earlier and choose Account History.
Look for the Bank Deposit and choose it to unlock further details.
Hit Delete.
Wasn't that easy enough? Not just you know to record bank deposits on QuickBooks now, but hopefully, this article has been able to guide you on further vitals of managing deposits.
Accounting Professionals, CPA, Enterprises, Owners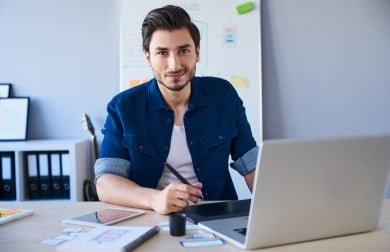 Looking for a professional expert to get the right assistance for your problems? Here, we have a team of professional and experienced team members to fix your technical, functional, data transfer, installation, update, upgrade, or data migrations errors. We are here at Dancing Numbers available to assist you with all your queries. To fix these queries you can get in touch with us via a toll-free number
+1-800-596-0806 or chat with experts.
---
Frequently Asked Questions (Faqs)
Can I Add Specific Bank or Processing Fees while Recording Bank Deposits on QuickBooks?
There are few banks that would be charging you certain service charges. For such records, you don't need to edit on the original transactions and can simply add the charges directly on the bank deposit window.
Here are the steps to follow it:

Move to Add Funds under Deposit.


Considering as a line item, starting entering the fee.


Choose the fee source.


Under the Account dropdown, choose Bank Charges.


Input the amount of the charge in negative numerical (for eg. 50 must be entered as –50).


Verify the deposit amount with the bank charges.


Hit Save and new or Save and Close to complete.
How can I create a Bank Charges Account on QuickBooks?
To create a Bank Charges Account on QuickBooks, follow the steps mentioned below:

Press Select + Add New under the Account dropdown.


Choose Expenses and Bank Charges as your account type and detail type respectively on the account creation window.


Name the account as Bank Fees.
Why Recording Deposits in QuickBooks Online is Important?
Maintaining accurate and current records of your bank transactions is one of the principles of excellent bookkeeping. You must enter a deposit into QuickBooks Online in order to keep track of any transactions made through your bank account. This holds true even for deposits from the business owner's investments or other sources of non-income.