Before we start to understand how you will be able to reconcile your particular accounts in QuickBooks Desktop, First we need to comprehend better what is reconciliation and why it is so crucial.
If you wish to Reconcile an Account in QuickBooks Desktop, Your Accounting Software, You will be required to Navigate through the Transactions mentioned for any account in Your Particular QuickBooks and then compare such Transactions with the ones that are Reported by the Financial Institution where you have the Account, Usually, It is the Bank.
Save Time, Reduce Errors, and Improve Accuracy
Dancing Numbers helps small businesses, entrepreneurs, and CPAs to do smart transferring of data to and from QuickBooks Desktop. Utilize import, export, and delete services of Dancing Numbers software.
One of the most known approaches includes the use of online statements from Your Credit Cards, Checking Accounts, and other Operating Accounts as your point of reference for the purpose of comparison. This particular procedure, However, can be made significantly easy with the help of QuickBooks Desktop's Bank Feature.
With the assistance of Bank Feeds, It is possible to connect QuickBooks to Your Particular Financial Institution directly in a bit to Download Transactions the moment they occur. As a result, You need to do less manual entry. But errors still occur and this is why you must do reconciling.
In case you do not Reconcile Your Accounts, You will not be 100% sure of the precise Balance in any of the Accounts in QuickBooks. If you wish to know for sure how much Cash you Possess, for instance, only the Accounts that are Recently Reconciled will provide you with the most precise results.
How to Reconcile Accounts in QuickBooks Desktop?
It is important to learn How to Reconcile Accounts in QuickBooks Desktop, In a bid to Ensure the Bank and Credit Card Statements are in Sync.
Similar to Balancing Your Checkbook, It is important to review your accounts in QuickBooks to ensure they match Credit Card Statements and real-life Bank Statements. It is called reconciling. It is suggested to Reconcile Your Savings, Checking, and Credit Card Accounts every 30 days. Once you Receive Your Bank Statements, You must compare the Transactions that you have included in QuickBooks. If nothing is out of order and Everything Matches, then Your Accounts are Accurate and Balanced.
Step 1: Evaluate Your Opening Balance
Before you Begin with Reconciliation, Ensure that you have a Backup of Your Company File. In case you are Reconciling any Account for the very First Time, You need to evaluate the Opening Balance.
Step 2: Prepare for the Particular Reconciliation
Ensure that all the Transactions for the Bank Statement period you have planned to Reconcile. In case there are Transactions that have not cleared from Your Bank Account yet and are not on Your Statement, You need to wait for them to enter.
Step 3: Begin Your Reconciliation
Once you Receive Your Bank Statement, You can Begin Reconciling. If you are Reconciling several months, begin with the Oldest Bank Statement. You must Reconcile Every Month separately. One Statement must be Reconciled at a time.
Note: In case you are reconciling a Payments or Merchant account and you have not signed in to QuickBooks Desktop, you will witness a sign-in screen. It makes sure your account is linked to a legal company ID successfully.
Navigate to the Banking menu. Now Choose Reconcile.
In the Particular Account Field, Choose the Credit Card or Bank Account you wish to Reconcile.
The Statement Date is Filled in automatically. Generally, It is 30 or 31 days Post the Statement Date of the Last Reconciliation. Change it as required to Sync with Your Bank Statement.
QuickBooks Adds the Beginning Balance Automatically. It utilizes the Ending Balance from the Previous Reconciliation to Receive this Number.
Add the Ending Balance Depending on Your Bank Statement.
Add the Service Charge along with the Interest Earned depending on Your Bank Statement. Do not Add Charges that have been Added in QuickBooks Already.
Evaluate the Fields. If the Information is Right, Press OK or Continue.
In case the Beginning Balance is not in Sync with Your Statement, then you do not need to worry. Here are some tools that can help you Significantly:
If Numbers Fail to match, Choose Locate Discrepancies. It provides you with reports that you can utilize to Locate Discrepancies and other Reconciliation Problems.
In case there are still issues, You can begin from Scratch, or you can Choose Undo Last Reconciliation.
Note: When the last reconciliation is disengaged, the beginning balance returns to the beginning balance of the last reconciliation. All the cleared transactions on the particular reconciliation turn unclear.
Step 4: Compare Your QuickBooks and Bank Statement
In order to Reconcile, Just compare Your QuickBooks with the set of Transactions on Your Particular Bank Statement.
Ensure You have the right Transactions and Dates. When you have Completed Reviewing Your Particular Statement, You will Learn Everything that is Added in QuickBooks.
Before You Start:
Here is a list of the things one can do to push reconciling quicker:
If you only wish to see Transactions for the Particular Statement Period you are Functioning on, Choose Hide Transactions after the Statement's End date.
In case you are Reconciling any Credit Card Account, the Sections are Cash Advances and Charges and Credit and Payments. You need to Emphasize on one Section at one time.
In case You are Reconciling an Account for Online Banking, Choose Matched. Now Add the Statement Ending Date from Your Particular Bank Statement. It Selects Transactions QuickBooks matched and Downloaded Automatically.
If you Wish to sort the List, Choose the Title or Header of a Column.
In case there is Multiple Transactions in QuickBooks, Compared to Your Bank Statement, You need to Resort to the List.
Step 5: Match Your Particular Transactions
Begin the First Transaction on Your Particular Bank Statement When you are ready
Locate the same one in the Reconciliation Screen in QuickBooks
Compare the two Particular Transactions. In case the Transactions match, Choose and Add a Checkmark in the given Checkmark Column. It Reconciles the Transaction.
Compare QuickBooks with Every Transaction on Your Statement. As you Add or Clear Transactions to the Reconciliation, the Particular Cleared Balanced Number Decreases. If you Add or Clear Deposits and other Credit Amounts, the Amounts Boost. In case a Transaction Fails to Appear on Your Statement, make sure it is not marked as reconciled. Here are some easy ways to see if the things are matching:

If you wish to check the Total Number along with the Amount of Transactions you have included in the Reconciliation, Search for the Section Named Items you have marked cleared. Several Banks offer the Same Summary of the Transaction on Your Bank Statements. Compare the Overall Number of Transactions to Check if Something is Missing or not.
In case you want to Edit or Acquire more Information about any Particular Transaction, Choose the Transaction. Now Double-click.
If you wish to take any step back and then do Some Changes to the Data You Added in step 3: Begin Your Reconciliation, Choose Modify. The Interest, Ending Balance, and Service Charge Information are Displayed in the Section beside it.

At the End, The Difference Between QuickBooks and Your Bank Statement must be USD 0.00. If it is, Choose Reconcile Now.
Step 6: Evaluate the Reconciliation
Once you Reconcile, You can Choose Display to see the Reconciliation Report. You can also Choose Print to Print it. Your work is Complete.
If you need to see the Reconciliation Report Afterward, Follow the steps below:
Navigate to the Reports Menu. Now Choose Reports Center.
Look and open a Particular Previous Reconciliation Report.
Choose the Account you have Reconciled. Now Either Summary, Detail or Both.
We hope that this article about reconciling accounts in QuickBooks Desktop was helpful to you. Still. If you need any help or guidance, Connect with our team of Dancing Numbers experts.
Accounting Professionals, CPA, Enterprises, Owners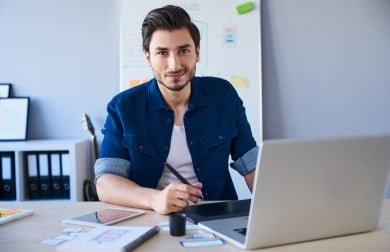 Looking for a professional expert to get the right assistance for your problems? Here, we have a team of professional and experienced team members to fix your technical, functional, data transfer, installation, update, upgrade, or data migrations errors. We are here at Dancing Numbers available to assist you with all your queries. To fix these queries you can get in touch with us via a toll-free number
+1-800-596-0806 or chat with experts.
---