The reconciliation of accounts is the feature of QuickBooks that users widely look up to. Through reconciliation, you can save time and gets your accounts managed effectively. This is the best and most useful feature of the accounting software.
What is Reconcile Discrepancies in QuickBooks?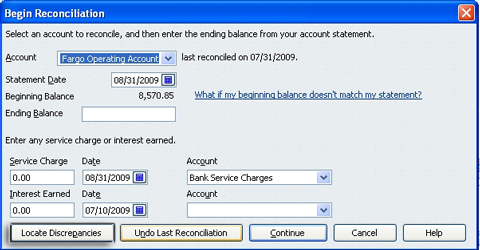 QuickBooks is not the software that helps you with your accounting and transaction detailing processes. It is also about the management of the financial data in a proper way. This feature helps you to ensure that whatever transactions are made for the business are accurately stored and managed.
It reconciles the data properly to indicate tallied data. However, there are times when you find that the accounts, after reconciliation, show different balances. These are called reconciliation discrepancies.
Why do we Need to Resolve it?
When discrepancies occur, the data stored and managed in QuickBooks gets affected and shows incorrect data, which is more likely to affect the business transaction detail and your decision-making based on inaccurate reconciliation data.
Thus, it is important to resolve the issues as soon as possible. However, before the issue is resolved, it is important to understand the reasons that cause it. Some of the possible reasons are given below: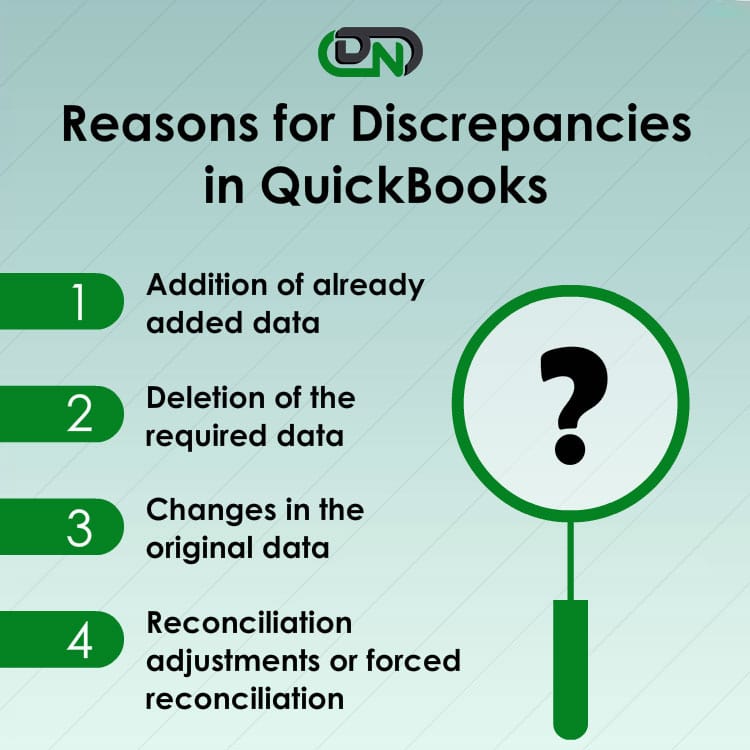 Steps to Resolve the Reconciliation Discrepancy issue in QuickBooks
To fix the reconciliation issue, it is important to find the discrepancy first. As a result, users are expected to run a few reports and see where the issues are. Once the discrepancies are found, you can modify or make changes in the data to remove the discrepancy.
Estimated Reading Time: 6 minutes
The above-mentioned steps are clear and the instructions are quite easy to follow. However, there are instances where you might find yourself stuck and would like to have someone to assist you.
---
What are Reconcile Discrepancies in QuickBooks?
The reconciliation discrepancies affect the data stored and managed in QuickBooks and show incorrect data, which misleads the decision-making of the businesses.
How is this Reconcile Discrepancy Caused?
Some of the reasons are listed below:

Addition of already added data


Deletion of the required data


Changes in the original data


Reconciliation adjustments or forced reconciliation
How to Find out the Reconciliation Discrepancy?
To find out the reconciliation discrepancies, it is advisable to run reports and detect the places where the discrepancies exist. As a user, you should try running Reconciliation Discrepancies Report, Transaction Detail Report, Missing Checks Report, etc.
Can you Tackle the Reconciliation Adjustments by Yourself?
No. if you find an issue with reconciliation adjustments, make modifications only when your accountant is present.