QuickBooks is an accounting Software which can be used in both mode single user mode and multiuser mode. For each mode, you need a license of that mode in order to access the same mode.
When a user buys a single user license for the QuickBooks, it allows one person to access QuickBooks from two different systems.
Save Time, Reduce Errors, and Improve Accuracy
Dancing Numbers helps small businesses, entrepreneurs, and CPAs to do smart transferring of data to and from QuickBooks Desktop. Utilize import, export, and delete services of Dancing Numbers software.
In case of multi user license for the QuickBooks, it allows multiple people i.e more than one person to access QuickBooks. The largest multiuser license is 30.
1. License for the Single User
Single user license means only one person can access one QuickBooks on one system at a time. If you have two users who need to share QuickBooks on the system then you need to purchase two single user licenses. If the QuickBooks is installed or running on single system but the both the users have their own single user licensed then they can share QuickBooks installed on one system. Both the user can work individually means they can install QuickBooks on their system also and they can also share. They can keep their individual file or database on their individual system or on sharing system such as server. QuickBooks allow both the users to work on same program at same time.
2. License for the Multi User
Multi user license means if more than two person need to access QuickBooks on a system at a time. Multi user License allows fixed maximum number of users to use QuickBooks at a time. If you want that more than two user use QuickBooks at a same time then you have to purchase Multi user license instead of purchasing two single user licenses. There are three types of multi user License category in QuickBooks, they are:
QuickBooks Pro: Three User License
QuickBooks Premier: Five User License
QuickBooks Enterprise: Five to thirty user License (u can increment five user in this)
3. Specific User and Licenses
Single user and multi user both are associated by specific users. If some other wants to access the software they can't i.e the specific users can't be share among the large group of users who want to access the software. Each user have their own specific license no one can share other license but yes in case when some employee leaves the company in that case you can give his license to other who use to work on that system.
For example: If in a company there are 10 people from that 10 peoples 7 are the user of the QuickBooks. In that case you have to purchase 7 different licenses for 7 users not 3 or 2 (Less than 7). Every individual have their own specific license to work on QuickBooks and share program and files.
4. Multi User QuickBooks
When you use Multi user QuickBooks means that the QuickBooks database is shared on the same drive which is used by all the users, so that all user can access the data from the same drive. The main system is the server who stores all the data in it and every one can work on the data base by accessing it from the server. If you have server than there is no need to buy separate license for computer. Download and install QuickBooks on each user's system and enter the license key in every system. In this it is necessary that administrator mode is activated from the file menu and set all the privileges for all users.
5. QuickBooks Error 6073
The QuickBooks Error 6073 indicates that the other user is currently in the company file in single user mode. The error message looks like:
6. Switching of the User Mode in QuickBooks
Following are the steps which are to be performed by the user in order to switch the user mode in QuickBooks:
On the upper left corner of QuickBooks Select File menu.
Now from the drop down menu select the option according to your requirement. Options are:

In case of Switching mode from single user to multiuser mode then the option is "switch to multiuser mode" .
In case of switching mode from multi user to Single user mode then the option is "Switch to Single User Mode".

Now if you switched from single user to multi user mode then multiple users can work on QuickBooks in same time.
If you switched from Multi user to Single user mode then single user can work on QuickBooks and if other user try to access it then QuickBooks Error -6073 flashes on the screen.
If you try to switch from multi user to single user at the time when multiple users are accessing the file then error message flashes on the screen that you cannot switch until all the users in multiuser mode logout from QuickBooks.
7. Setting of the Company File to be Always open in Multiuser Mode in QuickBooks.
Following are the steps to be performed in order to set company file to be open in multiuser mode in QuickBooks:
In QuickBooks on the upper left side click on file menu.
If the company is already open then select close company or logoff in order to close it.
Again select the file menu on the upper left corner of QuickBooks and click on open or restore company from the drop down menu.
Click on next after clicking on open a company file.
At the location of File Company file browser opens.
In Open Company window near the bottom of window there is a tab Open file in Multiuser mode.
Click on open in order to open the file in multi user mode.
Now click on open.
Your company file is now always open in multiuser mode.
QuickBooks Multiuser Requirement
Following are some of the requirement of QuickBooks in multiuser mode, they are:
QuickBooks Multiuser License: User has to buy license as per the requirement of the company.
Purchase License:
In Existing License Add Multiuser
One Host in QuickBooks Which is the Host for Adding Multiuser: You have to make one system as a server from which all can share their files and data at a same time from one system.
So, above is the detail of two modes of QuickBooks. We hope this article will help you or in case you are not able to work then you can connect with Dancing Numbers experts via LIVE CHAT and we will try to serve you with the right solution from the comfort of your place.
Accounting Professionals, CPA, Enterprises, Owners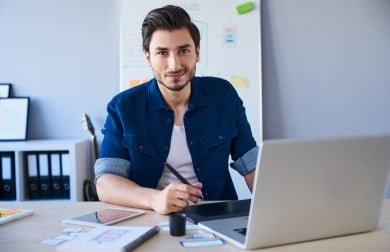 Looking for a professional expert to get the right assistance for your problems? Here, we have a team of professional and experienced team members to fix your technical, functional, data transfer, installation, update, upgrade, or data migrations errors. We are here at Dancing Numbers available to assist you with all your queries. To fix these queries you can get in touch with us via a toll-free number
+1-800-596-0806 or chat with experts.
---
What is the Difference Between Single User and Multi User Mode?
Single User Mode



In single user mode there is a limitation for accessing company file and data i.e one user can access one computer at a time.


It is a time consuming in compression to multiuser mode.


No File and data sharing can be done.


There is no need of server.


Only One License is required for the one who is working on QuickBooks.
Multi User Mode



In Multiuser mode there multiple users can access the company file and data i.e multiple user can work on a computer at a same time.


Less time consuming because multiple user can work on data in same time.


User can share file and data on the network.


There is a server which is the main system who stores data base in it.


Multiple Licenses is required for the multiple users who is working on QuickBooks.
What is the Purpose Behind having Single User Mode?
In this mode Multiuser computer operating system boots in single supervisor. It is used for the maintenance of multiuser environment such as server.
Can We have more than 5 users in QuickBooks?
Number of users depends on the license you have. QuickBooks Desktop allows 5 users whereas pro allows 3 users and if you want more than 5 than QuickBooks Desktop allow up to 30 users.
What is the Maximum Number of Users for QuickBooks online?
In one time in QuickBooks, usage limits are maximum number of users. Following are the some user limits in QuickBooks Online.

Simple Start of QuickBooks Online: 1 Billable user + 2 accountant user.


QuickBooks Online Essential: 3 Billable user + 2 accountant user.


QuickBooks Online Plus: 25 Billable User + 2 accountant user.
What is the Permission User need in QuickBooks Online?
It depends on administrator what type of permission you want to give to the user. The permissions are:

Want to give all Access


Want to give Limited Access


Want to give no Access
How to Set Permissions in QuickBooks?
To set the permission in QuickBooks you have to follow the following steps:

Click on the company menu and select user from the drop down menu.


Now select intuit account user management from the user menu.


Now from the user tab click on add user tab.


Now enter all the details of the user like user email, Available role for the user after filling all details click on Add tab.


Select add user to add the user in QuickBooks.


Now hit OK button to save all changes.
How QuickBooks is Used with Multi User?
You have to follow the following steps in order to set QuickBooks in Multi user mode, they are:

Open utilities from the file menu of the QuickBooks Desktop.


Select the host to multiuser access from the drop down menu of utilities.


Hit the Ok tab in order to confirm the changes you have done.
Will QuickBooks License Concurrent?
When multiuser share the access at a same time in QuickBooks then the company has to buy Multiuser license. The multiuser license for 30 users as concurrent user.
Why the Speed of Multi user QuickBooks is Slow?
If your QuickBooks is running slow in Multiuser mode then Check the integrity issue of the file.
My QuickBooks is Opening in Single User Mode How can I Stop it?
Follow the following steps in order to stop this, steps are:

Open QBWUSER.INI file.


Right click on the file and select properties from it.


Select general tab and tick the read only box.


Clicks apply in order to save the changes.
Which Mode is Good for the Company?
Both the modes are good both have their own feature. It depends on the user what type of requirement they have. But in our opinion QuickBooks multiuser mode is good because if company wants that every user or employ work on a company file then they have to purchase multiuser mode.