QuickBooks assists you in managing and analyzing your finances, as well as enabling access to extra services. QuickBooks desktop hosting guarantees that your accounting software is always accessible and ready to use. Whatever your needs are, it provides you with the tools and flexibility you need to manage your accounting data. QuickBooks Premier Cloud hosting is the smooth integration of the QuickBooks Premier program and accounting data to a cloud server that is remotely hosted on high-speed computer resources. By storing your licensed QuickBooks Premier software in the cloud, you can access and utilize the full-featured desktop version of the QuickBooks Premier application, as well as all of its add-ons, from any internet-connected device, at any time.
Hosting accounting apps is ideal for small and medium-sized enterprises, accounting firms, and bookkeepers since it allows owners and managers to handle books efficiently and accurately while meeting productivity targets.
Now, if are still unsure and confused about what exactly QuickBooks Premier hosting is, then let us proceed with the following information to gain more knowledge.
Premier Hosting, A Complete Guide
Do you require the ability to manage expenditures, pay invoices, and produce checks while having more features than QuickBooks Pro? Looking to work from anywhere in the globe and get away from your desk? Then you've come to the correct spot. With the help, of QuickBooks Premier which shares the same interface and features as QuickBooks Pro, but with additional features such as unlimited cloud users, custom-made reports for multiple industries, data file optimization, and more, as well as remote 24/7 access from any device and from anywhere.
QuickBooks Premier Cloud hosting enables you to get the most out of your accounting and financial applications! When you join up for our QuickBooks cloud hosting services, your firm will be granted its own completely customizable dedicated server, which you can always extend and integrate as your business develops.
The cloud-based QuickBooks Premier enables several users to collaborate on job execution, paving the path for exceptional cooperation and increased productivity. QuickBooks Premier services protect your private company data and files on several levels, including infrastructure, encryption, access, and monitoring, by limiting access to authorized users and undertaking 24×7 network monitoring to detect and mitigate cyber threats.
Before you proceed to host QuickBooks Premier there are a number of things that are to be taken care of, to know what the following things are, set through this article.
Things to Keep in Mind Before Hosting QuickBooks Premier
The following are some points to focus on and keep in mind before proceeding with the hosting process. Take a look closely:
The most important of all is a reliable anti-malware programme, to help eliminate any unnecessary viruses and obstacles during the running process.
Encryption of data stands out as the most necessary thing to always remember before the process.
A topmost quality 24/7 hour network monitoring service is required to be checked.
It is also advised and directed to keep in mind the two-factor authentication factor and its requirement.
Data Backup automatically is a critical detail and necessity.
All of the above-mentioned pointers are extremely necessary to take note of before the process of hosting starts. If any of the above-mentioned things are missing there are possibilities of unexpected errors and difficulty.
To Host QuickBooks Premier on the Cloud and How?
The answer to this question is a big fat Yes.
For hosting purposes follow along with the listed steps:
First, choose and make up your mind about the plan you need.
Second, Next Purchase a QuickBooks license and share it with the cloud hosting service provider of your choice.
Third, proceed to configure the cloud depending on storage needs, RAM, and the number of users.
How to Set up Multi-user Mode in QuickBooks Premier?
QuickBooks Premier Hosting also allows a multi-user mode, which is one of the best features and now a very prominent question might be triggering your mind, "how can one host and access this multi-user mode?", well, let's end your confusion with a complete step-by-step guide for a better understanding of the procedure and easy accessibility.
For doing the same, have the application's multi-user license to enable multi-user mode in QuickBooks Premier. Usually, there are two possible methods for setting up the mode. Let's take a look:
Method A:
The user is required to have the access to the concerned admin account.
For having the access, proceed to the top of the appeared window and then further, select the File menu at the top.
Now, from the appeared drop-down menu, select Utilities option.
Thereafter, proceed to hit to host the Multi-user access from the drop-down menu.
For the last step, in the confirmation window click on Yes.
Method B:
To enable multi-user mode for your hosted QuickBooks Premier application, just contact your willing cloud hosting service support with the use of your registered email address.
By now the most intricate details about QuickBooks Premier Hosting are explained and laid out in a manner to help you gain more insight about the same. Let's dig further to know some features and differences between QuickBooks Premier.
Some Important Features of QuickBooks Premier Hosting that makes it Stand out as the Best
A. Total Compatibility:
QuickBooks Premier hosting is generally compatible with every operating system and device, including PCs, tablets, and smartphones.
B. Cost-Friendly over IT Wages:
QuickBooks Premier Hosting eliminates the requirement for physical IT infrastructure investments.
C. Mode for Several Users:
Multiple users can simultaneously examine, analyze, and adjust QuickBooks Premier Data.
D. Easy Access:
Access QuickBooks files and crucial data with a single click from any location, at any time.
E. Automation of Data Backup:
QuickBooks Premier hosting automatically backup your confidential data, giving you peace of mind.
What makes QuickBooks Premier Hosting Distinct from QuickBooks Premier Desktop and Online?
| | |
| --- | --- |
| QuickBooks Premier Hosting | QuickBooks Premiere Desktop & Online |
| 1. QuickBooks Premier hosting, Is hosted on the cloud and can be used over the internet without any complications. | 1. QuickBooks Premiere Desktop & Online Is installed on your desktop and can be accessed locally. |
| 2. This hosting version usually allows access to 40 users at a particularly given time frame. | 2. Premiere Desktop and Online allows Only 10 users to access at a given time frame. |
| 3. With this version, Hosting services handle maintenance | 3. Maintenance is carried out by the users, in QuickBooks Premiere Desktop & Online. |
Generally, the Following mentioned QuickBooks Desktop can be Hosted in the Cloud:
QuickBooks Premier Professional
QuickBooks General Business
QuickBooks General Contractor
QuickBooks Manufacturing & Wholesale
QuickBooks Retail management
QuickBooks Premier Nonprofit
QuickBooks Premier
Hosting QuickBooks Premier has several benefits, including round-the-clock assistance.
With integrated, powerful payroll software, you may enjoy the benefits of hosted QuickBooks Premier as well as the extra payroll capabilities you want. With Premier +Payroll, you can always complete payroll more effortlessly, swiftly, and properly. You'll also be able to forecast your company's finances while keeping track of your workers' time sheets and tasks.
After the fulfilling information regarding QuickBooks Premier Hosting. Now let us move forward with some more intricating details about Premiere hosting and the advantages it brings along.
Some Important Advantages of QuickBooks Premier Hosting, that can't be missed out on
A. Managed Application Integration:
Install any third-party programs necessary to fully utilize your hosted QuickBooks Premier software. Browse our directory to see what programs we can install to make your life easier.
B. Increased Data Security:
Data security must be prioritized – It implements the most advanced data encryption technology available and incorporates network segmentation into its multi-level security policy. It also has 2-factor authentication as an extra security element.
C. Dedicated Server Cloud Hosting:
With dedicated server hosting, you can add the resources and programs you need and never have to worry about sharing space with another organization, which causes your performance to lag.
The above-presented information has effectively guided you through the entire concept of QuickBooks Premier Hosting. All the optimum advantages and their unique and individual features are listed in this article.
All required actions are supplied, as well as the whole step-by-step approach guide. The article covers all the required information for a detailed deeply involved information outlook. Follow this article to avoid any unnecessary errors.
If you are still facing any issues or have any doubts concerning the above-listed information you can connect with our Dancing Numbers experts 💁.
Accounting Professionals, CPA, Enterprises, Owners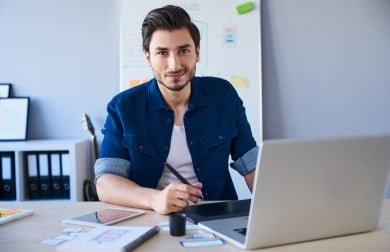 Looking for a professional expert to get the right assistance for your problems? Here, we have a team of professional and experienced team members to fix your technical, functional, data transfer, installation, update, upgrade, or data migrations errors. We are here at Dancing Numbers available to assist you with all your queries. To fix these queries you can get in touch with us via a toll-free number
+1-800-596-0806 or chat with experts.
---
How many Computers can QuickBooks Premier Run on?
When you utilize QuickBooks Premier Desktop hosting, you may access your QuickBooks software from an endless number of computers or devices via a remote desktop.
What is the Maximum Number of Users that My QuickBooks Premier License can Support?
You may add an infinite number of users when you utilize our QuickBooks Premier hosting. The overall number of users, however, may be restricted by the number of seats available under your particular license.
Does QuickBooks Premier Hosting support Add-Ons?
It works with over 200 add-ons and third-party programs. You may use any of these to integrate QuickBooks Desktop Premier.