There is no doubt about the fact that the online version of QuickBooks is one of the most easy-to-use, reliable, and safe alternatives to be used by anyone, working from anywhere at any time. Even though it helps you to have access to all the important files and data related to your accounting purposes, it lacks some of the most significant characteristics or features that are required by businesses be it small or large-scale, and the users of the QuickBooks Desktop version such as the trained accountants, CPAs, bookkeepers, and so on. This brings the QuickBooks cloud hosting providers into the limelight. Not only do they provide you with advanced and economical services for QuickBooks cloud hosting, but they are also highly safe and secure to be used for meeting the cloud hosting needs of the respective accounting app that you are working on. These way things tend to become more sorted and convenient for you.
If you find yourself having trouble understanding the cloud hosting scenario in QuickBooks, here is a brief explanation for your assistance. With cloud hosting services, both your entire accounting software and its associated data are centrally located and distributed to multiple users over a network. In addition to that, this way of centralization of the entire account-related operations and automated data processing permits the businesses to store, manages, and accesses their important accounting files at any time and from anywhere to create more performance efficiency and savings for the company.
With the increasing competition in the market, QuickBooks has emerged to be one of the most effective options over competitors, especially for small-scale businesses. Since it is about the introduction, we will just say that it is an accounting code that makes use of a series of high-tech tools to assist you with the daily tasks related to finance.
List of Top 12 QuickBooks Cloud Hosting Service Providers
This blog consists of 12 QuickBooks Cloud hosting providers that include the following:
Make sure to choose a cloud hosting provider from the ones listed above to ease out your account-related processes. However, a detailed description of each hosting provider is given below.
1. Cloudies365
Cloudies365 provides a solution for cloud hosting companies that give the least possible downtime, fast speeds, and secure access to data. For QuickBooks cloud hosting, this hosting provider uses an SSD-based cloud server with negligible downtime. This way you will be able to recover in case of disaster or any other difficulties. Multi-user collaboration is easy with real-time screen sharing and multi-layer data security ensures protection against loss. It is also a reliable and one of the most trusted commercial cloud hosting providers for QuickBooks.
Let's quickly take a glance at the perks offered by Cloudies365.
Easily accessible
High Data Security
Real-time Collaboration
Daily Data Backup
Unparalleled tech and customer support
Less ownership cost
2. GoToMyERP
Gotomyerp provides professional services to help individuals run QuickBooks on enterprise, premier, and pro. Gotomyerp is dedicated to offering quality services to its users by going above and beyond. It makes itself stand out by:
Developing rule-based customer groups, and
Providing:

Enhanced Bank Feeds.
Automated Statement Processing
Customizable Payment Receipts
New and improved Subscription Models
Retail Availability
3. Apps4Rent
Apps4Rent offers a variety of hosting solutions, fit to meet varied business needs. With a QuickBooks hosting plan starting at extremely low prices, Apps4Rent makes itself stand out by providing you with SharePoint and Microsoft Office 365 hosting, project server hosting, as well as a virtual desktop. Apps4Rent ensures high bank-level security along with a 99% guarantee of uptime. There is no trial at all but with the guarantee, you have 15 days to assess whether or not the services were worth it. If it's not, you will get your money back after 15 days. Apps4Rent also has more affordable packages in comparison to its competitors in the market.
Apps4Rent is an intuit-authorized cloud hosting provider that offers a huge amount of notable features such as:
SharePoint hosting
QuickBooks cloud hosting
Virtual desktop
Hosted Exchange
Microsoft Azure services
Office 365 hosting
Virtual server
MS Project server
Infrastructure management and licensing on-premises
Automated daily data backups
4. Cetrom
Cetrom is a cloud hosting provider that specializes in delivering reliable and customizable hosting services based on IT to all the accounting and CPA firms irrespective of their sizes. Once enrolled, it will ensure your system has been configured properly by supervising the overall data migration process, thus providing you with an all-in-one package that will help you to manage, host, and support your accounting software, and back-office apps, reporting or analytics programs, client portals, and emails on the cloud. It is highly flexible and offers great customer support making it the perfect option for people working in the accounting field. its prices vary as per the customizations you opt for.
In addition to all this, it offers the following features that make it one of the most promising cloud hosting providers to opt for:
Intuit-certified Hosting
Hosted Email Services
Shared Hosting
Manageable CPA cloud computing services
Virtual Desktop Services.
5. Ace Cloud Hosting
Ace Cloud Hosting offers a wide range of hosting services for different industries. It is also an authorized Commercial Host for QuickBooks Desktop Applications. Ace Cloud Hosting can also host various tax software such as Drake Software's tax software and Sage Software's application hosting. Ace Cloud Hosting has plans that allow you to host different versions of the QuickBooks desktop, such as Pro, Premier, and Enterprise editions. You can directly purchase these desktop applications from Ace cloud hosting. You can also use a QuickBooks dedicated server so that you can run more than one application at the same time in a secure and safer computing environment.
Significant features of Ace cloud hosting are given below:
Remote desktop services
Intuit-authorized commercial hosting
Virtual desktop infrastructure solutions
Dedicated hosting
Shared hosting
Tax planning and preparation
Application virtualization
Full-service bookkeeping and payroll
6. Cloudwalks
Cloudwalks is the industry leader in third-party hosted QuickBooks services. It is trusted by CPAs, accountants, small businesses, and midsized businesses across the countries such as North America, Europe, Asia, and Australia. It also provides you with affordable hosting solutions that ensure a high level of security and mobility. Its cloud-based services are quite fast, secure, and reliable.
Let us quickly have a look at the immense amount of features offered by it:
Boots savings by providing transparent pricing
Two-factor authentication
High-Speed Servers
Multi-user Access
Highly experienced Professionals
Remote Access
High Security
Always Accessible Connectivity
24/7 tech support
7. Summit Hosting
For more than five years, Summit hosting has provided reliable and unique QuickBooks cloud hosting. It permits you to manage and operate accounting files, payrolls, bookkeeping, and CPA data all in a single place. Most business companies offer shared server computers for hosting, but SummitHosting in particular provides a dedicated server to every customer, thus remarkably improving performance. And while on a shared server you will have shared resources such as bandwidth, RAM, storage, and CPUs that downgrade the performance and speed of the computer system. This hosting provider is accessible on all operating systems (such as Windows and Mac), desktop version software, and mobile devices. Not just that, SummitHosting allows you to work on QuickBooks and Sage cloud-based hosting from home. It provides the lowest pricing for dedicated hosting.
Important features of Summithosting are mentioned below:
Economical
Improved Performance
Supports multiple users
Superfast speed
Two-factor authentication
Sorted and easy Upgrades
Use the Platform of your choice
8. Cloudnine Realtime
Cloudnine Realtime is a licensed and full-service QuickBooks Cloud Hosting Provider solution that provides quick and secure access to the QuickBooks software. The perfect solution for QuickBooks businesses that too in a virtual environment. It is an award-winning QuickBooks cloud hosting provider that allows fast & secure access to QuickBooks.
Streamlined client base
Multi-user access
Boots time efficiency
Impressive functionality
Scalable solutions
9. MyQBHost
The cloud hosting provider that provides the most robust services to host QuickBooks on the cloud at a low cost. MyQBHost is the best platform to meet all the business needs, offering both cloud-integrated QuickBooks Pro, Premier & Enterprise services to all its users at an affordable price.
Following are the important features of MyQBHost:
Ensures High security
Affordable pricing ( irrespective of the size of the business )
Integrated data Backup
10. Right Networks
Nevertheless, all of these hosting providers for QuickBooks are certified by Intuit. Right Networks is regarded as an Elite QuickBooks solution provider by Intuit itself. Intuit also promotes the company on its website. Right Networks offers a dedicated hosting service for QuickBooks with remote support provided by Intuit technicians. The excellent customer service that is available 24/7 makes this an attractive option as well. Host QuickBooks on the cloud using Right Networks to get both convenience and flexibility at the same time.
Right networks also provide you with ample features such as:
Tax application hosting.
Up to 5GB of storage
Shared QuickBooks hosting directly via Intuit
Firm IT outsourcing
Easy team and App management
Productivity application hosting
Automated updates
24/7 tech and customer support
30-Day Money-Back Guarantee
Hefty discounts
Easy data migration
11. AbacusNext
Hosting QuickBooks on the cloud with the help of AbacusNext allows the users to easily manage their data and move their business to the cloud. It is a licensed Commercial Host partner for all Intuit products. It thus makes Cloud Hosting for QuickBooks easy and offers a dynamic cloud application environment, to prevent you from handling backups and updates.
Important features and perks of using AbacusNext for QuickBooks cloud hosting:
Great Functionality
Multi-user Access and Collaboration
Ensures time efficiency
12. Cloudvara
Cloudvara boots up the way businesses work by providing a secure, managed, and dedicated Cloud environment. With this service, users can work from anywhere and on any device. Not just that, this cloud hosting has always been one of the favorite choices of all the QuickBooks cloud hosting providers.
Significant features of Cloudvara are mentioned below:
Saves Time
Secure
Lower IT Costs
Customer support services
Multi-user and Device Access
Backups
13. Concero Cloud
A leading provider of cloud hosting technology, Concero.cloud has offerings in desktop hosting, accounting software hosting with Sage and QuickBooks, cloud file services such as backup, and more. It also allows disaster recovery and other similar services including cloud and hybrid solutions.
Let's have a look at the important features offered by Concero.cloud
Expert Customer Support
Enterprise-Grade Security and Redundancy
Multi-user options
Data backups
Security
Enhanced Productivity
Best User Experience
Superior Performance
Provides more Flexibility
QuickBooks Setup and Data Migration
Whether you just want to choose a service that will boost the growth of your business or you are simply looking for a QuickBooks cloud hosting provider, we have got you covered. This article comprises 12 different QuickBooks cloud hosting providers you can choose from each with a detailed description. You can also talk to the Dancing Numbers experts for more guidance so that you can choose the best provider to host QuickBooks on the cloud as per your needs.
Accounting Professionals, CPA, Enterprises, Owners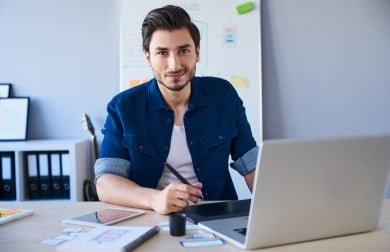 Looking for a professional expert to get the right assistance for your problems? Here, we have a team of professional and experienced team members to fix your technical, functional, data transfer, installation, update, upgrade, or data migrations errors. We are here at Dancing Numbers available to assist you with all your queries. To fix these queries you can get in touch with us via a toll-free number
+1-800-596-0806 or chat with experts.
---
What more Options of QuickBooks Cloud Hosting Providers do I have to Choose From?
A few more options of QuickBooks cloud hosting providers you can choose from are as follows:

QuickBooks Intuit


FastCloud Global


POS Warehouse


Highness Cloud


Sherweb


NetApp


Swizznet


Fourlane
What are Some Pros and Cons of using Apps4Rent?
Following are the pros and cons of using Apps4Rent.
Pros:


15-days money-back guarantee.


No additional charges for QuickBooks app hosting.


Assured 99% uptime.


Bank-level security.
Cons:


A free trial is not available.


Session-based plans are unavailable for all the versions and editions of QuickBooks software.


Changing the industry in session-based plans is not permitted.
What is the Difference Between Shared and Dedicated Cloud Hosting?
In shared hosting, a single server can host multiple apps, user sites, or accounting software. Whereas, in dedicated hosting, the user is allowed to have complete control over the physical server and customize it according to his/her needs.
What are the Factors to Consider Before Selecting a QuickBooks Cloud Hosting Provider?
Below is the checklist that you must consider before choosing the right QuickBooks cloud hosting provider for you as it must:

Promise privacy.


Provide high security.


Have good performance and speed to increase your business's productivity.


Have affordable cost.


Offer customer support.


Support Scalability.
Why is there the Need to Use a QuickBooks Cloud Hosting Provider?
It is highly recommended to use the right QuickBooks Cloud Hosting provider because:

You will be able to have remote access with great ease.


It improves data security.


It is a must-have for businesses having multiple users.


It provides round-the-clock support.