When you are working on your business to build or grow it at the highest level then it is ok to overwhelm through all sorts of problems especially when it comes to financial-related practices. In real life, there are various kinds of enterprise resource planning or financial management software options. These software options help you out to organize and manage your accounting, bookkeeping, and all business management processes.
Make Your Conversion
Discover if your conversion is possible and what it costs. Get your quote!
But the main question is which software is better according to the business that you are running and that supports managing everything about your business.
If you running a small business, medium business, or large business and looking for financial accounting software and are stuck between Sage vs QuickBooks. Then here you get answers for your queries that help you to identify which software best suits your kind of business.
In this article, you can easily identify Sage Canadian Edition vs QuickBooks Canadian Edition: which is better. The things with which you can choose the one and the information you get in this article is as follows:
Overview about QuickBooks Canada and Sage Canada
Similarities and Differences
Pros and Cons
List of Industries
Download and Installation.
Overview about Sage Canada and QuickBooks Canada
What is a Sage?
Sage is the financial accounting software that best suits medium and large-sized businesses having big inventories. It helps you to organize your financial things and then simplify your accounting tasks related to your business. The Sage works well by creating reports, managing records, and doing the full management of your business.
About Sage Canada
Sage Canada suits all types of businesses with accountants and bookkeepers also. In Sage Canadian Edition, there are different products that have different features and benefits. It also depends on the version you are using. It has something for every business no matter what size of industry or business it is. It makes every complicated business easy to manage and also helps in tracking reports, inventories, income, and expenses. Here are a few benefits and features that you can take advantage of:
Benefits of Sage Canadian Edition
The increase in investment or resources is supported.
It presents data in an excel spreadsheet for simple analyzation.
The user get scalability, flexibility, and security.
The access to information is improved for better decision making.
The software is user-friendly.
Customer assistance all around the clock.
Improvement in operational efficiency.
Saves your time by reducing manual report writing.
Features of Sage Canadian Edition
Broadcast invoicing can be done easily.
With the license, upto 5 users are allowed in multi-user mode.
The financial statements and reports can be modified conveniently.
Cash flow management.
Good inventory.
Bill settlement can be done online.
Job administration.
Users are able to open multiple companies.
Inventory, vendor, and services management centers.
What is QuickBooks?
QuickBooks is the financial accounting software that is used by small and medium-sized businesses. This is one of the most famous solutions that help you to manage your business finances. If you wanna know how it works then here it is. It takes your business data, reports, records of finances, and more to create full information. This information helps the software to analyze and manage your business things. This works as a management tool that does many things for you to save your time that can be invested in other things.
About QuickBooks Canada
The big reason that you choose QuickBooks Canadian Edition is that it is the go-to financial accounting software. The power of QuickBooks is boosted by using third-party applications for trades and services, essentials, and e-commerce. The features and benefits vary on the basis of the edition and version you are using. Here are the features and benefits that help you to know QuickBooks Canadian Edition a bit more in-depth.
Benefits of QuickBooks Canadian Edition
Helps you to grow your business faster.
Focuses on your business and work smarter.
Easy to manage your books.
Give access to employees for easy payroll access.
Saves your time.
365 days customer assistance.
Features of QuickBooks Canadian Edition
Manage everything in a single place like Payroll and accounting.
Run payroll on its own that results in hassle-free pay runs.
Get insights into your business.
Mileage tracking.
Track your income and expenses for better management.
Snap and upload a receipt from the phone to count deductions.
Allow customers to pay using other methods.
Sage vs QuickBooks (Similarities & Differences)
Some differences and similarities that help you to identify and answer the question "Sage Canada vs QuickBooks Canada: which is the better?".
Index
Sage Canada
QuickBooks Canada
Best for
Medium and Large-sized Businesses
Small and Medium-sized businesses with add-on Payroll
Price
Accounting: $3.75 Per Month
Pro: $47.03 Per Month
Premium: $66.79 (2 users) – $117.94 (4 users) Per Month
Quantum: $350.00 (5 users) Per Month
Simple Start: $10 Per Month; with Payroll $30 Per Month
Essentials: $20 Per Month; with Payroll $40 Per Month
Plus: $30 Per Month; with Payroll $50 Per Month
Self-Employed: $5 Per Month
Maximum Number of Users
Accounting: Unlimited Users
Pro: Single User
Premium: Upto 4 Users
Quantum: Upto 40 Users
Simple Start: 1 user; 2 Accounting Firms
Essentials: 3 users; 2 Accounting Firms
Plus: 5 users; 2 Accounting Firms
Advanced: 25 users; 3 Accounting Firms
Sharing with Accountants
It works well for sharing with accountants. The users can manage the things like what does work in sharing at what level. Such as you can create and assign the roles to employees at different levels of usability. You can also customize the expirations and length of the passwords. Users can customize password lengths and expirations.
It is excellent in sharing with accountants. You just have to email the link to your accountant so that it is easy for them to log in to your QuickBooks account.
Popularity
It is less popular in comparison to QuickBooks.
It is popular than Sage.
Scalability
The Scalability with Sage is good as it allows users to expand their small or medium-sized businesses to a high level.
The scalability of QuickBooks is Excellent as it has many advanced features to use and get the benefit of into your business management. The Advanced features help in managing the complicated report to be organized and managed in a simpler way of understanding.
Pros and Cons of Sage vs QuickBooks
Here are the Pros and Cons of Sage vs QuickBooks that help you to get which suits you better. Which is more capable to manage your business needs and keep organized your financial accounting things.
Sage Pros and Cons
Sage Pros
Invoices and Quotes are customized.
Track your expenses.
Different plans that address basic to advanced project management services.
Project Management is cloud-based.
On a single project, multiple users collaboration can be done.
Sage Cons
Less user-friendly in comparison to other accounting programs.
Its setup is quite difficult and also not easy for business as compared to other programs.
QuickBooks Pros and Cons
QuickBooks Pros
Easy to set up and use.
Pricing is affordable.
Efficient and convenient.
It also includes cloud support options.
Easy to communicate with third-party applications.
Bank accounts synchronization is done automatically.
Features to manage money and for financial reporting.
Accounting options are really amazing.
Full suite of tools related to bookkeeping.
QuickBooks Cons
Issues related to file sizes.
Crashing system issues.
Personalization is limited.
Some features related to business and industry-specific are missing.
Limited users allowed.
Key reports for outside accounting are insufficient.
Types of Businesses and Industries in Sage Canada vs QuickBooks Canada
Types of Businesses and Industries that use Sage Canada
If you have a medium-size or large-size business that manages enormous inventory. This means that the Sage is far better than the QuickBooks in the case of managing large inventories. It provides you with greater business managing options and features but it is not that much user-friendly. Here is the type of businesses and industries that usees Sage are mentioned here:
Construction
Manufacturing
Wholesale distribution
Medium to large-sized businesses have large inventories
Non-Profits
Types of Businesses and Industries that use QuickBooks Canada
QuickBooks is for new, small, and medium-sized businesses that have a basic or small inventory to manage. It manages the business efficiently that has basic inventory. When your business expands and also your inventory does; in that case, you have to upgrade your system as well. QuickBooks is best if you won't expand your inventory and keep your business small.
Here are the type of businesses and industries that use QuickBooks:
Accounting
Legal Services
Small to medium-sized businesses
Medical Services
Self-employed freelancers
Retail, etc.
List of Sage Canada and QuickBooks Canada Products
The products are different in each software with their different features. You can opt for any of the software according to your business needs and further choose a product that you want to use. The product has some capabilities according to the version and edition. Choose wisely. Below is the list of products that you get in Sage Canada and QuickBooks Canada.
Sage Canada Products
There are 4 main categories in the Sage Canada Products and that are mentioned below:
1. Software and Services for Every Business
Accounting
Sage 50cloud Accounting
People
Sage X3
Sage Intacct
Sage HR
Accounting – Accountants Edition
Sage Business Cloud
AutoEntry
Payroll
2. People and Payroll
People
Sage HRMS
Sage HR
Payroll
3. Business Management
Sage X3
Sage Fixed Assets
Sage 300cloud
Sage CRM
Sage Enterprise Intelligence
Sage Intacct Construction
Sage 300 Constructions and Real Estate
Sage 100 Contractor
4. Solutions for Accountants and Bookkeepers
Accounting – Accountants Edition
Payroll
AutoEntry
QuickBooks Canada Products
QuickBooks Online
QuickBooks Accountant
How to Download Sage Canadian Edition and QuickBooks Canadian Edition
Downloading is so simple and easy if it is done with a proper method of steps. The steps to download the software are mentioned below so that you can easily do it on your own. Let's check out the process of software that you find out best for you and download it into the system.
Download Sage Canadian Edition
Here are the detailed steps to follow for downloading the Sage Canadian Edition software into your system.
Go to the Sage Canada download page.
On this page, locate your Sage product with the version that you want to use for your business.
After selecting the product, hit on the download button to start downloading the software file.
It asks you for the location to save the file in your system.
Choose a location that you remember for saving the file.
After completing the download, open the location in the File Explorer that you choose to save the file.
Find .exe file extension if you won't get the downloaded file.
Now, you are done with downloading the installation file of Sage Canada software.
Download QuickBooks Canadian Edition
Here are the detailed steps to follow for downloading the QuickBooks Canadian Edition software into your system.
Open the Intuit QuickBooks Canada download page.
There are 3 options that are mandatory to select for downloading QuickBooks Canada software and that are as follows:-

Choose the country that is Canada as we are here discussing Canada.
After that choose the QuickBooks Canada product Version you want to download such as Pro, Premier, and Enterprise.
Then choose the version that you want to download.

After these three steps, you have to click on the Search button that got visible to you when you fill these fields.
You are directed to the next page to the download page.
Here, start downloading the software by hitting on Download button.
It downloads the edition and version you selected.
When the download is done, open the File Explorer in your system.
Go to the Downloads folder and check for the QuickBooks download file.
In the download folder there is a file with a .exe extension; check for it.
How to Install Sage Canadian Edition and QuickBooks Canadian Edition
The installation is easy if done correctly by following the right process. After downloading software let's install it by following the process according to the software.
Preparation Before Installation
First, prepare yourself before start installing the software. Few things are listed here that you must check and verify and then proceed to installation steps.
Verify and check for the system requirements.
Search for the downloaded file of the QuickBooks or Sage edition that you have downloaded to install into your Windows system.
Keep the product and license key with you on paper or on a notepad so that you can mention it whenever required while installation of software.
Install Sage Canadian Edition
Perform the below steps to install Sage Canada Edition:
Open File Explorer on your system.
Go to the location where you have saved the downloaded file of the software.
Double-click on the file to start the installation.
In the install wizard, follow all the shown on-screen steps one by another.
When the installation is completed, tap on the Finish button to close this window.
Open the software to check that it is done successfully.
Now browse for the .exe file and then double-click on it to install it.
Follow the on-screen instructions displayed to you.
After the successful installation at the end click on the finish button.
Now, check and verify by opening the software that it is working.
Install QuickBooks Canada Edition
Follow the below-mentioned detailed process to install QuickBooks Canada software into your system.
Installation
In File Explorer, Locate the downloaded QuickBooks installation file.
Double-click on it to start the installation process.
The window of installation opens up on your screen.
Follow the instructions that you saw i=on the window of installation that opened up on your screen.
Also, Accept the license agreement for proceeding with the software installation.
Proceed by clicking on the Next button after every step.
When it asks to enter the product and license key then enter it correctly.
Proceed further by clicking on the Next button.
It asks you the type of installation you want to do so, Choose the option that you can do. The type of installation and its detail steps are as follows:
A. Custom and Network Install
This installation is done when you are:

Hosting your file on Server.
Set up a Multi-user network.
Installing QuickBooks in any other location instead of the default location.

Choose this installation type named Custom and network install.
Click on the Next button to continue.
Tap on the option How you use the QuickBooks.
On the open up screen click on change installation location.
Select the browse option to start the search for a location and choose it.
Hit on the Next button and then it starts the installation.
When it is done, Tick mark the check box says to open the QuickBooks software after completing the installation.
In the end, Click on the Finish button to close this window.
The QuickBooks software opens up automatically.
B. Express Install
This installation type is done when you are:

Installing QuickBooks on a single system.
New user to QuickBooks.
Again, Install the software into your system.

You have to select the type of installation named Express Install.
To proceed further, Hit on the next button.
Click on the Install button to start the installation.
When the installation is done, Click on the Open QuickBooks option.
In the end, Click on the Finish button.
Then it opens up the QuickBooks as you choose to open QuickBooks after complete installation.
Activation
You have to activate your QuickBooks Canada software when you have installed it properly and there is no issue with it. To activate follow the steps mentioned here:
After installation, if QuickBooks opens up then its good if not then no worry just open it.
Click on the Help menu from the top menu options in QuickBooks software.
Choose option Activate QuickBooks Desktop.
It shows you some steps that you have to follow to activate the software.
Also, check the details shown to you.
After that, you are done and the software is activated and ready to use.
In conclusion, both software work best in their place. You have to identify according to your requirements which suit best for your business. After choosing the software between Sage Canada vs QuickBooks Canada; download and install it into your system. In case, you have any queries or any doubts then connect with the Dancing Numbers helpdesk team. You get the best assistance with the solutions that resolve your issues in no time. You can connect with team members whenever you get the issue and get it resolved. Every team member is skilled with many years of experience so they easily handle the situation you are stuck in.
Accounting Professionals, CPA, Enterprises, Owners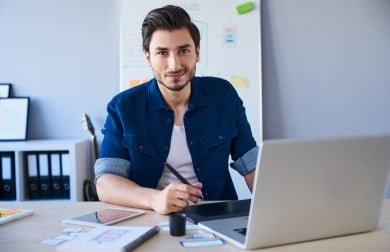 Looking for a professional expert to get the right assistance for your problems? Here, we have a team of professional and experienced team members to fix your technical, functional, data transfer, installation, update, upgrade, or data migrations errors. We are here at Dancing Numbers available to assist you with all your queries. To fix these queries you can get in touch with us via a toll-free number
+1-800-596-0806 or chat with experts.
---
Frequently Asked Questions (Faqs)
Can I use a Free Trial to check Which is Better, Sage Canadian Edition or QuickBooks Canadian Edition?
Yes, you can use the free 30-day trial version in both QuickBooks and Sage that help you to decide what works best for your business management.
Which Software is Better for Large Inventories Sage Canadian Edition vs QuickBooks Canadian Edition?
Sage is better if your business has large inventories or you are looking forward to expanding your inventory.
Which Software is user-friendly and Easy to Learn: Sage or QuickBooks?
QuickBooks is easy and convenient to learn. As it is user-friendly even a non-technical person can handle the software easily.