When it comes to business, there are often times when a construction company must choose between different QuickBooks editions. The options can seem overwhelming and difficult to judge, but this article provides all the information you need to know in order to make the best decision for your business!
When you're starting a construction company, you have to ensure that your QuickBooks software is set up properly from the start. Different versions of QuickBooks offer different levels of functionality, so it's important to know which edition you should use before you actually open your business and start spending money on subscriptions and subscriptions.
Save Time, Reduce Errors, and Improve Accuracy
Dancing Numbers helps small businesses, entrepreneurs, and CPAs to do smart transferring of data to and from QuickBooks Desktop. Utilize import, export, and delete services of Dancing Numbers software.
QuickBooks for Construction Business
The quickest and most efficient way to process a construction business expenses is with QuickBooks. The software program can be set up for easy data input, which helps keep work flowing quickly. It also has the ability to track sales, income, inventory, and other important information that can help determine the success of a company.
QuickBooks has industry-specific editions that allow you to work with all of the items that are relevant to your industry in that edition. Isn't that incredible? Yes, it's here, and you'll be able to tell which edition it is and what you'll find inside. If you're new to QuickBooks or an experienced user looking for information on the best QuickBooks for contractors, we've got you covered.
QuickBooks Enterprise is ideal for contractors since it includes everything you need for your business, including industry-specific reports, tools, and features, among other things. Continue reading this article to learn about the features and fields available in the QuickBooks edition.
It is also known as the QuickBooks Contractor which is a popular accounting system that can be used for small and large companies. It's important to know which edition is best for your specific business needs. The three main editions are Essentials, Basic, and Premier.
Several Important Considerations for QuickBooks for Construction
One of the most popular accounting software today is QuickBooks. It is known for its ease of use and ability to help a business run smoothly. However, before you choose a certain edition, there are several considerations that you should keep in mind when deciding which edition could work best for your construction business.
When choosing the right edition of QuickBooks for your construction business it is important to consider several factors. The most important factor is what type of jobs your company has. If you work as a residential carpenter, then you will want to choose the right edition for residential construction. If you are working on commercial projects, then you will need to choose a construction business edition. Another thing that is important to consider when choosing the right QuickBooks Edition for your company is what features or functions are available with the different editions of QuickBooks.
The decision to use a different QuickBooks edition will depend on the type of construction business, but there are some questions that should be considered when choosing the appropriate version. These include:
How many people would be using the software?
What type of construction does the company do?
What type of data is required by clients and contractors?
How long has the company been in business?
Tips for Using QuickBooks for Construction
Some of the important tips for using QuickBooks for construction companies include knowing what a business needs and finding a company that offers accounting services. It is also important to keep in mind that QuickBooks is used by many construction companies, so it's best to find a company with good customer reviews.
For most people, QuickBooks represents a software program that can help them manage their finances and business transactions. If you're in construction, however, QuickBooks may not help you as much as it could. Here are five tips to help you use QuickBooks for construction businesses.
The construction industry is notorious for being difficult to manage and accounting for construction work can be really challenging. A business needs a program that will help them calculate and manage expenses as well as figure out how much money they are making. QuickBooks is the best program for this.
New and Improved Features in QuickBooks Contractors
1. QuickBooks Contractors 2020
The features from the versions of QuickBooks Enterprise 2020 are listed below:
A. New Added Features
The CRM Connector, available on your website and within Salesforce, will help sync your QuickBooks account with the salesforce data. It can be used by both the Sales and Support teams to provide solutions more easily, such as changing a customer's last transaction from this month to last month. Using this tool, orders are processed faster than before.
On the Screen, You can now Filter Transactions. This new feature makes it easier to find one transaction among dozens. And applying filters to payments, like date, amount due, and quantity saved you more time.
Professionally Tailored Reports: The reports generated are aimed at the individual's specific field and skill level. All of the reports are relevant to construction contractors and cover the following topics: taxes, payments, expenses, profits, the expertise required, etc.
B. Improved Featured
Using e-invoicing is more efficient, it allows you to create an invoice and fetch payments. When a buyer pays for the order, it is automatically added to your account record.
Among the many benefits to QuickBooks, which is the best accounting software on the market, are its new features and improved capabilities. The software offers tools to help manage lists write off bad debt invoices and review financial lists.
2. QuickBooks Contractors 2021
With the ability to customize payments more professionally, You can customize by adding logos, changing formatting, and many other things. These changes give receipts a more professional look.
Now, you can send statements automatically to customers for faster payouts.
Certain users gained data level permissions that allow them to see, edit, or delete only the exact customers, vendors, and data they're responsible for.
Have one source of information between your sales and support representatives so that they can answer customer questions quickly or resolve issues before they escalate. In just a few clicks, our Salesforce CRM Connector allows every CSMS employee to enter their own personal contact information for their internal customers.
Using your mobile device, you can assign receipts to projects that were incurred, recording multiple transactions with ease. Receipt management is made easy with this app.
More powerful accounting tools are available now. Tools once only to accountants, can now be included in industry editions, providing even more control over keeping the books.
The powerful budgeting feature is focused on staying up to date on project tasks and cost projections so you can react to any issues. Real-time budgeting also allows you to plan for the future.
Payments Screen Sort Options – Sort a column and easily find the relevant payment transaction.
With customized Chart of Accounts, you will get important information like the amount of your work in progress and overages and shortages, labor, and materials so that you can get insights into your business. It is also helpful for preparing for tax season.
3. QuickBooks Contractors 2022
Bill and PO Workflow Approvals: Have more control over bill workflows with the new option conveniently labeled bill workflows approval. You can create customized workflow policies to manage cash flow and stay on top of your business. Use pre-set approvals to make sure that employees comply with deadlines and manage your business more efficiently. Monitor each phase of the operation in real-time and prioritize tasks from QuickBooks Reminder Setup in 10 easy steps.
Upload Bills to QuickBooks: You can save your time using the QuickBooks Automate feature to auto-fill bills using an email address in QuickBooks Desktop. The detailed billing detail is automatically drafted and has an automatic review in the future. You can also link files to the transactions, providing audit trails.
Customize the Bill Payment Stubs: Bill payments stub customization: Ensuring punctual communication is imperative for an enterprise. QuickBooks technology enhances an organization's ability to customize bill payment stubs. It converts the tedious emailing process into a quick time saver. It also simplifies logo editing, balance paid to date, and other options within QuickBooks contractor software. Find out more details and information about How To Create QuickBooks paystubs by following the step-by-step guide.
Schedule and Pay Bills Faster in QuickBooks: Fasten Bill Payments has time-saving features to schedule and pay bills. You can select the funding source, a physical form, or a digital form according to the vendors. The system automatically saves the mark for the paid bills and also sends you a notification regarding sent money.
Select from Multiple Email Contacts: QuickBooks software helps reduce errors that happen when you enter manual email addresses, by allowing you to select the correct group of recipients from your contact list.
Attach Your Documents to the Transactions: With QuickBooks Desktop mobile app, it's easier than ever to add a document to a transaction. This eliminates the need for storing physical documents.
Things to Consider for Your Project is Done in Time and within Budget
Here are a few things to consider so that your project is done in time and within budget:
When you keep your earnings in one place, you can see exactly how much cash your blog or company is generating and its costs. This helps you make needed changes to the business operations and maintain profitability.
You are in full control of your job sites and the cloud hosting helps you stay connected. You can grant access to up to 30 members of the team and be able to work from any place while still in touch with them.
Regardless if you are a novice or an expert, QuickBooks provides excellent assistance when needed. They are available all day, every day, and always willing to serve you.
Making use of higher-capacity data, you can manage to work with two different files at the same time.
All reports are at your fingertips using advanced reporting. In this, you will find the reports appropriate for contractors and customize them to reflect your form of business.
For your content to reach its largest audience, it will easily sync with a CRM connector, giving you all the data on time.
With the financial management feature, you can make an initial estimate, then take it to a professional level and also manage the costs of the project.
Tools to Keep Track of the Status of Your Business and Projects
QuickBooks Enterprise has many tools that help you to focus on the important things in your construction company. The automation tools help in the smooth workflow so that you can move your projects conveniently. QuickBooks for construction has some tools that are explained here:
For Project Control:
E-invoicing: It is the best way to record the payments and send invoices to the customers. The invoices can now be sent with the payment link to your customer via email. When the payment is completed then it is automatically applied to the record of the invoice.
Task Management: Now you can't miss any deadline of your work as you can schedule your work and add or create reminders for your due dates and more can be done directly using the built-in calendar.
Change Order Functionality: When a change is required, QuickBooks lets you change the original project estimate and modify tasks as needed to deliver it.
Flexible Billing Rates: The billing rates are flexible as they are according to the job of the employee, experience level, task difficulties, and many other things. You can easily bill a rate for your workers and foreman.
Work Orders: You can easily create the work orders using the estimates and turn them into the invoices so you can easily get the payment easily and conveniently.
Estimates: You can apply job estimates to prospective projects by integrating them into the project manager. This includes data that drives changes in estimates, invoices, and budget analyses later.
Employee Time Tracking: With this feature, productivity got improved and the errors got reduced. The workforce mobile time tracking from any device feature is provided by QuickBooks Time Elite. It helps employees to do the things such as change job codes, take breaks, clock in or out, and add timesheet details straight away; everything in just one click.
For Business Status Tracking:
Advanced Job Costing Tools: Manage project costs, track progress and earn higher profits with up-to-date project information. With its digital timesheet feature, easily attach digitized timesheets to projects. Use it strategically to assign different hourly rates as appropriate.
Screen Search option for Payment: With the ability to view transactions that happen on any date, you can easily find the corresponding payment. The payments screen now also includes sorting by order amount, order quantity, monthly due, and amount due. you can also see which items in your inventory need to be paid or shipped.
Chart of Accounts Customization: With more insight into business changes, you can prepare for tax season so that your records are in order and you can make informed decisions. The contractor has immediate access to important information like your workload, overages and shortages, materials, labor, and more.
Receipt Management: With a mobile device, you can capture receipt data and see all of the information in one place. It works with multiple transactions as well. You assign permissions on the back end to be able to review transactions from payroll or QuickBooks easily.
Salesforce CRM Connector: With the introduction of column counting, Synchronize QuickBooks and Salesforce data to reduce manual entry errors, update customer records easier, and have a unified customer record. Updates are efficient beyond data access because there is increased visibility.
The Job Costing Center: The job costing center lists the top and bottom three jobs in profitability in the last three months. The center also includes highlights of your recent performance, as well as links to important job costing reports.
Tools that are Powerful for Accountants: With our new fund's management tool, you can quickly write off unpaid invoices, speed up troubleshooting by using prior account balances to locate existing discrepancies, and manage your lists more actively with our review changes function. For example, see which accounts have been added and edited with the latest review changes in the chart of accounts, fixed assets, items, and payroll items.
3 Features to Look for in Small Business Accounting Software
QuickBooks is one of the most popular small businesses accounting software on the market. There are 3 features that you should look for in a QuickBooks edition to find the best fit for your construction business:
Automation
Online Access
Updating your software
Construction Businesses require different accounting software than traditional businesses. This software typically includes the following:
A multi-currency feature that allows the business to maintain different currencies for the construction, such as U.S dollars, Euros, and British pounds.
A built-in forecasting tool that helps to predict what money will be spent on different phases of the project.
Integration with QuickBooks Online: Connecting your Construction company's accounting software directly with your online business makes it easier to update changes across all your business entities without having to reenter data.
When choosing accounting software for a construction company, you should have the following features in mind: budgeting, sales tax, and the ability to manage specific projects. In short, the software should provide a way to allocate and track cash flow. Budgeting software should include features like revenue projections and cost analysis. It should also help control expenses by integrating with QuickBooks.
Key Reports to Manage Your Things at Every Phase
Expenses Not Assigned to Jobs: Visible all the expenses to yourself so that you won't miss anything that is assigned to the job.
Cost-to-Complete: Using the job, you can see the cost to complete and check the percentage complete. It helps you to cut the cost or discuss the cost overruns along with your clients.
Billed/Unbilled Hours by Person and Job: Check the time spent by the workers on the jobs they are doing. You can add the hours that are billable into the next invoice and also minimize the hours that you cannot rebill.
Job Costs by Job: You can check the summary that is related to the job expenses for each job to check where your money is spent.
Unpaid Bills by Job: You got a real-time view of your right job cost for the bills that are not paid yet. It goes in the list of accounts payable on the top.
Job Status: Get all the information for all your jobs in one place like which are in progress, closed, awarded, or pending with their actual projected dates.
Open Purchase Orders by Vendor: Track the items for which you are waiting to finish your job. You can also view all your purchase orders from vendors that are open.
Bundles of Industry-specific Reports: In this, you get the report bundles according to the industry that you are using. So you won't have to sort through thousands of reports.
QuickBooks Contractor Edition Best Fit For
QuickBooks Contractor Edition best fit for Contractors who retain a separate record of job costs from their accounting:
By combining the entries from job costing and basic bookkeeping with a more advanced option of QuickBooks, you can take advantage of more automation.
As you are a small contractor, you may find that it is hard to keep track of the money you made from your work using spreadsheets. Instead, the Contractor Edition can help you organize by merging duties and providing a way for you to track down where all of your profits are going.
Contractors with Several Crews:
Owners of a business should be able to forecast profit on projects that they are involved with, even if they aren't sure of the exact cost of each task, because as their business grows more tasks and jobs require consistent input from more crews.
Contractors looking to save money:
QuickBooks Contractor has the same inventory functionality as QuickBooks Premier's base edition. Materials turned from a job site can be archived, so that your project managers can plan to reuse them on subsequent jobs rather than purchasing unnecessary materials.
QuickBooks Contractor Edition is not fit for
Cloud Accounting:
QuickBooks Online is accounting software that allows for tasks to be performed on-site. This technology can also be utilized at a construction company as an accountant needs to create invoices.
Inexperienced Bookkeepers:
Off-site documents safely entrusted to your accountant cannot be accessed remotely.
With Scrivener, you must create a copy and email it to your CPA or use QuickBooks Contractor to manage a contract with your client. While this is not wrong, neither is it the best method for day-to-day or monthly tasks.
With a limit of five simultaneous users, QuickBooks Contractor Edition might not be enough for your construction business. If this is the case, the website offers an upgrade for larger sites.
If you're considering QuickBooks Enterprise, which is designed for up to 30 concurrent users, our contractor-specific edition provides additional solutions that are tailored to contractors.
QuickBooks is the most commonly used accounting software in construction. The most popular versions are QuickBooks Desktop Premier, QuickBooks Desktop, and QuickBooks Cloud. All three of these versions will work for construction businesses. QuickBooks cloud is the newest version and works with any device whether it's a smartphone, tablet, or computer.
Construction companies are not the easiest businesses to keep up with. It is their nature to be chaotic and change quickly. QuickBooks is accounting software that is perfect for construction companies. In addition to its many financial benefits, QuickBooks has a variety of security features that make it the perfect accounting software for construction business owners.
Accounting Professionals, CPA, Enterprises, Owners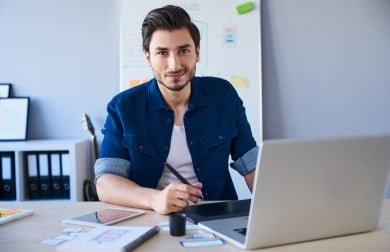 Looking for a professional expert to get the right assistance for your problems? Here, we have a team of professional and experienced team members to fix your technical, functional, data transfer, installation, update, upgrade, or data migrations errors. We are here at Dancing Numbers available to assist you with all your queries. To fix these queries you can get in touch with us via a toll-free number
+1-800-596-0806 or chat with experts.
---
Which QuickBooks Edition is Best For a Construction Business?
If a construction company is using QuickBooks for their business, there are two editions to choose from. The first is the Enterprise Edition which comes with some more powerful tools that help keep track of the job-costing and revenue-generating activities on behalf of the company. The second edition is the Pro Edition and it is used by a smaller number of companies who are either just starting out or may be looking for a simpler version.
Is Standard Edition Good Enough for a Construction Company?
Many construction companies use QuickBooks Standard Edition to manage their business. Standard Edition is easy to use, but when a company begins to grow, they may decide that it's time for them to switch to Pro. Their biggest concern with switching is if the transition will cause any interruptions in their workflow. After completing a few key features, such as invoicing and tracking projects, the transition should be seamless for their employees.
What Does The Premier Edition Have to Offer?
The Premier Edition of QuickBooks allows you to view right in the software how much money your construction business has made over a given period of time. It also allows you to break down your expenses and income into easy-to-read charts that show how much money each expense you've incurred has cost you.
Which QuickBooks Edition is Best For a Construction Business?
The best version of QuickBooks is the Premier Edition. It provides the construction business with a lot of features that they need in order to be successful. These features include income and expense accounts, new client software, and point of sale software.