Salesforce and QuickBooks are two of the most commonly used cloud-based software. It provides a user-friendly format for tracking your expenses and revenues, prepping your business for tax season, and many more.
They are used by small to large businesses alike, and the integration between the two can save your hours.
Save Time, Reduce Errors, and Improve Accuracy
Dancing Numbers helps small businesses, entrepreneurs, and CPAs to do smart transferring of data to and from QuickBooks Desktop. Utilize import, export, and delete services of Dancing Numbers software.
QuickBooks and Salesforce are the champions in their respected field. Integrating these two tools can enhance both platforms' productivity to a whole new level, simplifying lead generation and accounting in Salesforce.
Also, it reduces the load of the finance team and lets the sales team work independently.
As we go about linking these two robust systems' plus points, it helps your customer and sales team to access the QuickBooks financial data through Salesforce while you do your accounting in QuickBooks.
You can view customer information and track expenses, gain insights, and create custom reports to get a better forecast.
It gives you full precision about how your business is operating and where it can be optimized.
Salesforce and accounting software Quickbooks work together to share sales and accounting information, including sales orders, costs, client data, and invoicing. It diminishes data duplication, enhances productivity, and manages more experiences for better forecasting.
This saves time significantly by speeding up cash flows, reducing data entry, and allowing management and sales teams better data visibility and analytics.
How Salesforce Works with QuickBooks
Make your Salesforce opportunities into QuickBooks Online Advanced and convert them to invoices. Once you attach your account, QuickBooks automatically downloads your closed Salesforce opportunities and generates draft invoices from the data on the opportunities. QuickBooks won't add these draft invoices to your books till you review and approve them. This speeds up your sales cycle and holds all your financial data in one place.
However, This feature is available only for Enterprise plans and Salesforce Professionals.
Salesforce and QuickBooks Integration Manner
QuickBooks Salesforce Integration is done mostly with third-party Apps, and Salesforce AppExchange includes a vast collection of apps to integrate QuickBooks with Salesforce Online and Desktop.
Salesforce Integration with QuickBooks – Intuit
It is made by Intuit Inc. itself, the firm behind QuickBooks.
It offers two versions – the Group version and the Professional version.
The Group version of Salesforce for QuickBooks is available and offers a 14-day free trial for testing.
The Professional version of Salesforce for QuickBooks is available, which offers a 30-day free trial for testing.
Key Features:
Contact Management
Lead Scoring
Marketing Campaigns
Product Tracking
Contract Management
Easy to use, with its pre-manufactured and automated work processes.
Automate sales orders, payments, invoices, inventory management, installments, and more procedures.
Suitable for: Small to medium-sized businesses.
QuickBooks Integration for Salesforce – Desktop
QuickBooks to Salesforce Integration – Desktop is an effortless and quick way to synchronize Salesforce information, for example, Opportunities, Accounts, and Products, using QuickBooks Desktop.

It is a one-time purchase software that can be installed on your Desktop or a laptop computer. Integrating Salesforce with QuickBooks allows financial data to share with the sales team. By connecting with QuickBooks, you can view customer information, track expenses, customer reports and gain insights so you can easily predict.
This customizable integration streamlines your Procure-to-Pay forms and Order-to-Cash, saving you money and time.
Key Features:
It synchronizes Salesforce Contact, Product, Opportunity to QuickBooks Desktop Contact, Service, Inventory, Non-inventory and Invoice, Sales Receipt, Sales Order, Estimate, and vice-versa.
It synchronizes custom fields and objects in Salesforce with QuickBooks Desktop.
You can migrate legacy QuickBooks data into Salesforce and vice-versa.
Cross-platform: Can be kept running on Windows, Linux, Docker, and Amazon Web Services.
Advantages:
It automates sales orders, payments, invoices, inventory management, and more.
It offers better performance on various accounting metrics due to quick and straightforward information sharing within sales and accounting.
No more double data entry and errors.
Salesforce with QuickBooks Online
Integration of QuickBooks Online Accounting and Salesforce can also be achieved, making a coordinated framework that fast tracks your business.
Invoices are paid faster, the Sales team works quicker, the efficiency of finance departments is increased, and the management has necessary data easily obtainable at their fingertips.
Key Features:
Improvise cash flow by payment acceleration.
Allows efficient reporting in Salesforce on QuickBooks Online information.
A lucid dashboard on all transactions with payment status and invoice.
Improves time management and precision.
Accounting Professionals, CPA, Enterprises, Owners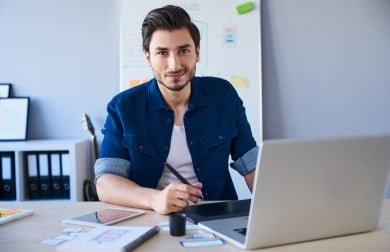 Looking for a professional expert to get the right assistance for your problems? Here, we have a team of professional and experienced team members to fix your technical, functional, data transfer, installation, update, upgrade, or data migrations errors. We are here at Dancing Numbers available to assist you with all your queries. To fix these queries you can get in touch with us via a toll-free number
+1-347-428-6831 or chat with experts.
---
---
Frequently Asked Questions (Faqs)
What type of transactions can we generate in QuickBooks Online from Salesforce?
You can generate Invoice, Sales Receipt, Sales Order, and Estimate. By using customization, you can create Purchase Order, Credit Memo, and Timesheet transactions as well.
What types of transactions can we generate in QuickBooks Desktop from Salesforce?
You can generate Invoice, Sales Receipt, Sales Order, and Estimate. By using customization, you can create Purchase Order, Credit Memo, and Timesheet transactions as well.
When are QuickBooks transactions like Invoice, Estimate, Sales Receipt, Sales Order are generated?
A transaction in QuickBooks will be generated once an Opportunity in Salesforce is marked 'Closed Won.'