When users cancel their subscription from a particular QuickBooks product, they eventually delete the account. It purely depends on individual choice and reasons when someone decides to delete their QuickBooks account.
Save Time, Reduce Errors, and Improve Accuracy
Dancing Numbers helps small businesses, entrepreneurs, and CPAs to do smart transferring of data to and from QuickBooks Desktop. Utilize import, export, and delete services of Dancing Numbers software.
For instance, someone is cutting his or her business short. Hence, it is quite evident that they will not need the QuickBooks products anymore. Often it also happens that users shutdown their business operations, and that is why they do not require QuickBooks software anymore.
Whatever be the cause, we are here to help you cancel the subscription of your QuickBooks products in a trouble-free manner. So wait no more. Read the full article to learn in detail how to cancel the subscription for your QuickBooks products.
What are Subscriptions for QuickBooks Products?
To use QuickBooks products, we need to avail of the subscription-based service. QuickBooks subscripts follow a strict renewable method. However, It is possible to cancel the renewable characteristics automatically, in case you do not have any use for it.

Typically, users cancel their Payroll service when the services stated below are not needed:
Why Users Need to Cancel Their QuickBooks Desktop Products Subscription?
QuickBooks is indeed very good accounting software for businesses across the world. However, not every business can make use of it in the best way, still, a majority of the business sign up for this accounting software.
This leads to business owner's straightaway signing up for a QuickBooks Subscription or avail a trial and then cancelling it.
One of the most common reasons that have been stated to cancel the subscription of QuickBooks is that it is too difficult for them. Even though the software was designed to be highly user-friendly, not everyone can make use of this product. This lead to the cancellation of the product in the most number of the cases.
Cost is a more important reason why many users want to cancel their QuickBooks subscription. All the small businesses and individual traders cannot afford to renew the subscription year after year.
Things to be Done Before the Cancellation of Subscription for QuickBooks Products
Here are a few of the things that you must know before you attempt to cancel QuickBooks:
You are not allowed to cancel your particular QuickBooks subscription unless you are signed into the account as an administrator
Someone who owns the account legally can only cancel the QuickBooks account
All the deposits and other e-payments should be finished and cleared before the QuickBooks is cancelled
If there is a suspended account, it is mandatory to subscribe again, before the user becomes suitable to cancel the QuickBooks account
How to Cancel Your Particular Subscription for the QuickBooks Products?
In order to cancel a subscription for the QuickBooks products, a user needs to follow the steps given below:
Step 1: First, You need to open any web browser on your particular desktop or laptop. Do not try to open the web browser on any mobile device
Step 2: Now add your credentials. After this, Log in as admin into your particular QuickBooks account
Step 3: After you have logged into the QuickBooks account, choose Settings, and post that open the particular Account and Settings
Step 4: Now select Cancel subscription. You can also select the particular Cancel Online option in QuickBooks if you are cancelling the option that says Choose Cancel trial
Step 5: Finally, Follow the steps on the window to finish the entire cancellation process
Cancelling of Subscription if Purchased via a Mobile App
Step 1: You need to open the play store
Step 2: Choose the menu icon, Press on subscriptions, and choose the QuickBooks application
Step 3: Finally, Go to the Manage subscription screen and press on Cancel Subscription
We pray that all the steps stated above are clear to you. However, It is always best to consult a professional for such steps.
Are you in search of a professional and industry expert to get the right help for your QuickBooks problems? Our team of experienced QuickBooks professionals can solve all your QuickBooks functional, technical, installation, or cancellation requests.
We are here to put an end to all your miseries related to QuickBooks.
Accounting Professionals, CPA, Enterprises, Owners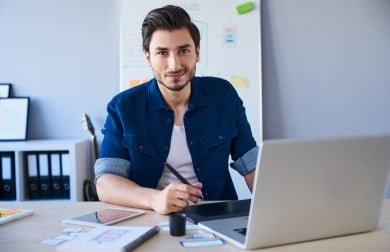 Looking for a professional expert to get the right assistance for your problems? Here, we have a team of professional and experienced team members to fix your technical, functional, data transfer, installation, update, upgrade, or data migrations errors. We are here at Dancing Numbers available to assist you with all your queries. To fix these queries you can get in touch with us via a toll-free number
+1-800-596-0806 or chat with experts.
---
Frequently Asked Questions (Faqs)
Is it Possible to Remove or Delete a Particular Company from QuickBooks?
Yes. It is possible to delete or remove the temporary files. For this reason, kindly adhere to the steps given below:
Step 1: Navigate to the File menu
Step 2: Now, select Close company
Step 3: The third step is to select the Edit list tab
Step 4: Now you need to add a checkmark on the particular box that is right opposite to the company file needed to delete
Step 5: Select OK. Click it and complete it
Is it Possible to Remove or Delete Temporary Company Files in QuickBooks?
Yes. It is possible to delete these Temporary Company Files in QuickBooks. Usually, the Backup temp folders in QuickBooks are made as a storing space for the particular QuickBooks file components, when you create a backup of the QuickBooks backup file. However, as a user, you are not needed to worry about these files, since they will be deleted automatically when the file preparation method of the backup file is finished.
How to Cancel the Intuit Online Payroll Subscriptions?
Here are the steps to cancel Intuit Online Payroll Subscription:
Step 1: First, You must open the QuickBooks Online account
Step 2: Press on settings
Step 3: Select Account and settings
Step 4: Now, Press on the billing and subscription area
Step 5: Now press cancel post going in the payroll section
Step 6: Now choose Continue and move ahead. Now finish the short survey and then give your confirmation for the needed cancellation.
Note: Make sure you follow the steps in the given order.
How to Reactivate the Particular Payroll Services in your QuickBooks Account?
Step 1: Log into your QuickBooks account
Step 2: Move to Settings, and click reactivate the account
Step 3: Follow the steps in the given order