So, you have purchased QuickBooks desktop payroll service and looking for the process steps to activate it. There can be two scenarios i.e.; if you have purchased it online or by phone, then you will have to enter the service key in the QuickBooks desktop to activate it. And if you have bought it from a retail store, then you need to activate your payroll license online so that you can get the service key to activate the QuickBooks Desktop payroll.
Save Time, Reduce Errors, and Improve Accuracy
Dancing Numbers helps small businesses, entrepreneurs, and CPAs to do smart transferring of data to and from QuickBooks Desktop. Utilize import, export, and delete services of Dancing Numbers software.
Activation of QuickBooks Desktop Payroll by Entering the Service Key
Step 1. First of all, you need to click on the Employee menu > click on Payroll > Enter service key.
Step 2. In the case of an existing Payroll Subscription, you will be prompted that if you wish to add this file to the payroll subscription, you can either skip or choose to Add file and then go to the service key window.
Step 3. Now in this, step enter the service key and click on Next.
Step 4. When you see the confirmation message on the screen click on finish to complete the process.
Step 5. Once you have entered the service key, you will be able to see the Payroll centre on the Employees menu. From the payroll centre, you will be able to pay your Employees, pay your Payroll Taxes and liabilities, and other payroll tax forms.
Step 6. For opening the payroll centre, click on the Employee menu > choose payroll centre. You can also go for Employee Centre and then click on the payroll tab.
Now when we are now through with the process steps for activating the QuickBooks desktop payroll, let us now move ahead and look into some frequently asked questions. This section will be able to help you out in case of any additional queries.
Accounting Professionals, CPA, Enterprises, Owners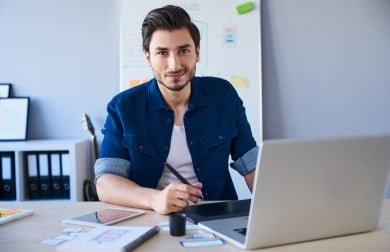 Looking for a professional expert to get the right assistance for your problems? Here, we have a team of professional and experienced team members to fix your technical, functional, data transfer, installation, update, upgrade, or data migrations errors. We are here at Dancing Numbers available to assist you with all your queries. To fix these queries you can get in touch with us via a toll-free number
+1-800-596-0806 or chat with experts.
---
How can you Reactivate the QuickBooks Desktop Payroll?
You need to click on Employees > choose My payroll service > select Account/Billing info > and sign in using your Intuit/QuickBooks credentials> now under status choose to resubscribe and follow the on-screen instruction to reactivate your QuickBooks desktop payroll services.
Why My QuickBooks Payroll is not Working?
You can start troubleshooting this issue by clearing the cache and cookies for your browser to remove temporary internet files. If this does not resolve the issues you can try using the Google chrome incognito browser window.
What will it Cost to Add Payroll to the QuickBooks Desktop?
There are three plans offered by QuickBooks desktop payroll, the price range falls between $45 to $125 per month for QuickBooks Online and $29 to $109 for QuickBooks desktop.
What are the Features for QuickBooks Full-Service Payroll?
The QuickBooks full-service payroll provides payroll run, printing and emailing paychecks, processing direct deposits payment, completing tax forms and payments.
How can I use QuickBooks Payroll without a Subscription?
You can use manual payroll calculation if you want to QuickBooks payroll without a subscription.
Should I Pay myself as an Employee in my Business?
You should not pay yourself as an employee, you should pay yourself out of your profits, not your revenue.