Preparing a QuickBooks Desktop company file may look like a complex job for a majority of users. Since all the company files contain all the financial detail concerning the company, new QuickBooks users and entrepreneurs often hesitate to take the decision to prepare a company file in QuickBooks Desktop by themselves.
Save Time, Reduce Errors, and Improve Accuracy
Dancing Numbers helps small businesses, entrepreneurs, and CPAs to do smart transferring of data to and from QuickBooks Desktop. Utilize import, export, and delete services of Dancing Numbers software.
QuickBooks Desktop software permits or agrees to let the users save several company files for different businesses since a separate company file is compulsory for all kinds of business. The process for the preparation of a company file does not need any technical knowledge. The only thing needed is a basic understanding of the process that we will be discussing in this particular article.
Hence, do not skip any section and keep reading this article to the end.
How to Create a New QuickBooks Company File Right from the Start?
Before you start the process, make sure you are creating a new QuickBooks company file, and an old company file is saved on your computer system. Then, make sure to utilize a new name for the particular new one in a bid to put an end to any kind of confusion.
Actually, if the same name is used for the new company file, it will override the present company file along with the data in the present file which will be lost.
Here are the steps to create a new company file:
First, you need to prepare to open your QuickBooks Desktop Accounting program.
Now, look for the option to Create a New Company in the particular No Company Open Window.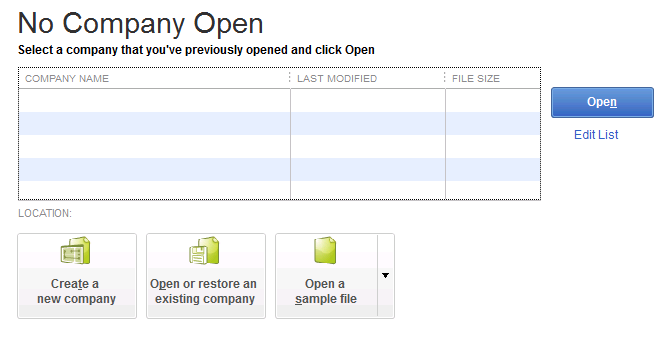 You will get two setup options:
Option 1: Choose the Express Start
The first option is to choose the Express start in order to begin it immediately. You will be required to add your business name, business type, industry, etc., to create a company file. There will not be any issue if you add the information later on.
The initial step is to open the QuickBooks Desktop.
Now, Press the particular option, Create a New Company on the particular No Company open screen.
Now, Press on the option, Express Start.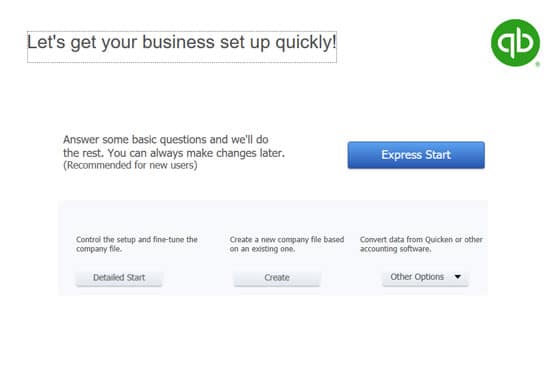 After that, Complete all the needed information in the particular QuickBooks setup. Here, it is important to remember that you need to press the option, Help Me Choose. It will enable you to view the description of all business types along with the chart of accounts which QuickBooks will make for users per industry.
Now, the next step is to press the option, Create Company.
You can begin preparing the Chart of Accounts, services, and customers once the company file is created. It is possible to do it afterward by choosing the Start Working option.
Option 2: Choose a Detailed Start
Choosing a detailed start is suggested if you want to go for a total setup, where you will be needed to add all the details, right from the beginning.
The foremost step is to open your particular QuickBooks Desktop.
Now, on the particular No Company Screen, select the option to Create a New Company.
Now press on the option, Detailed Start.
Now, Complete all the easy-step interview window and press Next.
Next, Select the Industry type and then press Next
Once it is complete, find the type of business entity and then press Next once more.
Now fix the fiscal year for which you wish to create a new company file and then press Next.
It is needed to set up the QuickBooks Admin Password and then press Next.
Now, you need to choose the location in order to save the company file and then press the option, Save.
The last step is that you need to customize the QuickBooks by pressing on the option Next. You can also do it after some time by choosing Leave.
Once, any of the above options are selected, you will need to follow the on-screen steps to finish the particular setup. Ensure that you give a unique name. Once the process ends, it allows you to start working on QuickBooks Desktop.
Choosing a New Company File in QuickBooks Desktop
QuickBooks allows you to prepare a new company file at the end of a particular year, as a result, there is a requirement to add the data that is needed in every starting company file setup.
Even when closing the particular company file after the year-end is not mandatory, some customers like it that way.
Users choose the option to shut their company file so that in case they fail to close, there will be a stash of transactions in the number of years that lead to larger data files and hinder the performance of the system.
What are the Benefits of Creating a New Company File at the End of the Year?
The foremost advantage is that the performance of a computer system will not be declined because of larger data files.
It will also offer an extra security layer from all kinds of accidental tempering. It means it stops all kinds of changes in the last year's tax reporting data.
You can utilize this attribute to reshape and then clean the present data by deleting the unused accounts, items, and names.
Note: It must be noted that prior to stepping ahead, it is crucial to ensure that there is an active subscription for any of the basic, standard, or enhanced payrolls.
Steps to Take Prior to Beginning a New Company File
You will be needed to print the reports that are stated below on 31st December of the particular closing year. Such reports will be needed when you wish to prepare the year-end balances again of the particular account payable and receivables in the particular new company file.
Furthermore, such reports will be needed when you are registering the opening balances for all the particular balance sheet accounts. Apart from this, you may need to enter the outstanding bank transactions, stock status, and inventory values manually.
Vendor Balance Detail Report
First, you need to shift to the Report menu
Now choose Vendors and Payables. Now select the option for Vendor Balance Details.
Customer Balance Detail Report
First, you need to shift to the Reports menu.
Now, Go to the option for Customers and Receivables and select the option for Customer Balance Details.
When it comes to standard balance sheets, go to the Reports menu.
Now choose the financials and company and select the option, Balance Sheet Standard.
How to Create a New Company File in QuickBooks Premier and Pro?
The procedure and steps to create a new company file QuickBooks Premier and QuickBooks Pro may not be the same, based on your QuickBooks Desktop. Hence, in this article, there is an overall guide to setting up your particular company file in QuickBooks Premier and Pro.
First, you need to shift the file menu and select the Utilities option and then choose the option, Condense Data.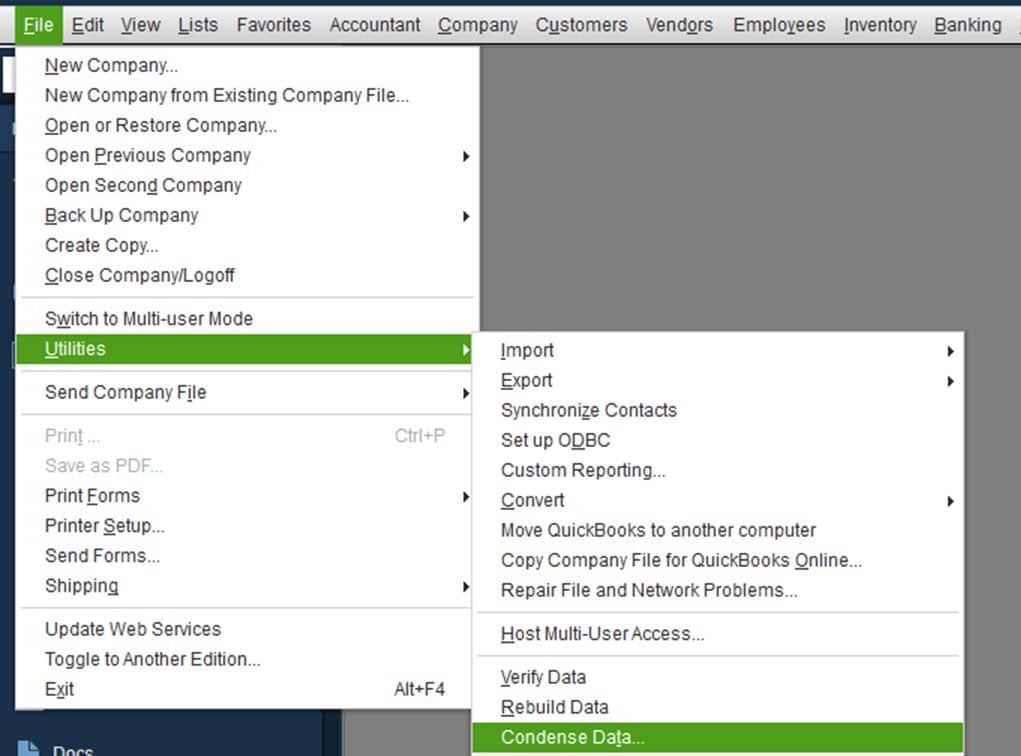 Next, you need to rebuild the outstanding balances in the particular accounts receivable. You can do it either by preparing individual invoices again or you can create balances forward an invoice for a particular huge customer balance.
Now from the particular vendors' menu, create all vendor balances together with the Enter Bills option.
Now the bills will be charged directly to the particular un-categorized expense account, in contrast to an individual expense account.
It must be noted that payroll users cannot take advantage of this particular feature because of serious payroll information in the particular payroll files.
Additionally, the same feature is not present for QuickBooks Online banking users because of security and time-concerning information from the particular financial institution.
Additional Steps to be Followed
It is supposed to choose File and the option for New Company.
Now, Select the Start Interview option on the screen of the easy-step interview.
Now, follow the instructions available on-screen and add the details for the new company file.
Create New Company Files from Existing ones in QuickBooks Desktop
Company files don't have to be created from scratch. To get started, you can copy and use the accounts, lists (of customers, vendors, items, etc.), templates, and preferences from an existing company file. Make a copy of an existing company file first. Condense the file after that to remove every transaction. This provides you with a basic framework for your new company file.
If You use Enterprise Accountant, Premier Accountant, or QuickBooks Desktop Enterprise
You can use a feature to easily create new company files from existing ones if you use Enterprise or Accountant. To create a company file templates, you have to think of it as a way.
By going to the File menu, you have to select New Company from Existing Company File from the File menu.
The company file you want to copy can be found by selecting Browse.
Choose the file, then click Open.
Assign a name to the copy company file.
Select Create Company when you are prepared.
Your choices, sales tax items, memorized report, and chart of accounts are all copied by QuickBooks to the new company file. It does not, however, transfer over credit cards or bank accounts. Also, it doesn't copy private information like payroll or the Employer Identification Number (EIN).
Step 1: Create a Copy of An Existing Company File
You have to open QuickBooks Desktop and the company file that you want to copy.
To display the Product Information window, press F2.
Now, look in the section of File Information. This will display the location of your company file that is saved on your computer.
Follow the instructions to back up your company file if you haven't already.
To restore your company file, use the backup.
When you restore the file, rename it. By doing this, a unique copy of your original company file is made. Now you have to save the new file to a unique folder.
The original company file and the one you restored from a backup should now be kept separate.
Step 2: Remove Transactions from the Copied Company File
A new company file with the same accounts, lists, templates, and preferences is created from the backup you restored.
Delete the transactions that QuickBooks also copied over if you want to start a new one.
You have to first open your new company file and then review it.
Then you have to go to the File menu and click Utilities. Select Condense Data next. If you are asked to remove budget data then choose Yes.
Select All Transactions and move on to the next option in the Condense Data window.
To get rid of the copied transactions, then you have to follow the instructions that are displayed on the screen.
Step 3: Check Your Accounts
Your transactions should have been deleted by QuickBooks when you compressed the file. Check that all of your accounts are empty by running a Transaction List by Date report.
Select Reports Center from the Reports menu.
Then you have to open a Transaction List by Date report by finding the Account & Taxes section.
Change the report's date range so that it begins before the oldest transaction in the file you copied.
The list shouldn't contain any transactions. Edit and remove them if there are any.
As stated above, creating a QuickBooks Desktop company file does not need any special qualification. Only, with the help of precise steps can you create the company file hassle-free.
However, it is quite likely that you may experience some issues concerning QuickBooks Desktop file creation. In such a scenario, you can reach out to our Dancing Numbers team.
Accounting Professionals, CPA, Enterprises, Owners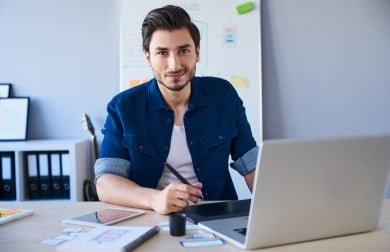 Looking for a professional expert to get the right assistance for your problems? Here, we have a team of professional and experienced team members to fix your technical, functional, data transfer, installation, update, upgrade, or data migrations errors. We are here at Dancing Numbers available to assist you with all your queries. To fix these queries you can get in touch with us via a toll-free number
+1-800-596-0806 or chat with experts.
---
Frequently Asked Questions
What is the size of a QuickBooks Company file?
The Company file limit in a particular QuickBooks Enterprise is 1.5 GB, while for QuickBooks Pro and Premier, it is 250 MB.
Where can I Find the Company File in QuickBooks Desktop?
The default location for QuickBooks Desktop company files is: C:\Users\Public\Public Documents\Intuit\QuickBooks\Company Files. For Sage, the default location is C:\ProgramData\Sage\Accounts. From either of these locations, you can select the version/year of the application that your file is using.
Is it Possible to Add a Password to Protect a QuickBooks Desktop Company File?
Yes, you can enhance the security of your QuickBooks Desktop Company File by adding a password. To set a password, open QuickBooks Desktop and go to the "File" menu. Choose "Set Up Users and Passwords," then select "Set Up Users." Follow the prompts to create a password for the desired user. Ensure that you choose a strong password consisting of a combination of letters, numbers, and special characters.
How Can I Switch Between Company Files in QuickBooks Desktop?
If you have multiple company subscriptions, switching between them is simple. Go to the Settings menu, then under Profile, select "Switch Company." From the list, choose the company you wish to switch to.
Can I have Multiple QuickBooks Desktop Company Files for different Businesses?
Certainly! QuickBooks Desktop allows you to create and manage multiple company files, enabling you to handle different businesses or entities separately.