For any kind of payroll service, Personal Identification Numbers (PINs) becomes very critical for your company's password. To ensure your company's security, these PINs are issued and validate that no unauthorized transactions take place from your Personal Identification Number also known as a PIN. Know How to Reset QuickBooks Payroll PIN for Assisted Payroll Service.
Save Time, Reduce Errors, and Improve Accuracy
Dancing Numbers helps small businesses, entrepreneurs, and CPAs to do smart transferring of data to and from QuickBooks Desktop. Utilize import, export, and delete services of Dancing Numbers software.
What is PIN?
PIN is a particular security code that gives safe access to our specific payroll service. It is also needed to make changes to your payroll account.
This PIN is further required for transmission of payroll to your payroll service and also accessing the Payroll Tax Center (PTC). Once you have the access to the Payroll Tax Center (PTC), you can both view or print tax returns that assisted Payroll files for you and your company.
What is the Most Common Problem with Payroll PIN?
When you access your particular QuickBooks Payroll account from some location on a new computer, it is quite possible you will be trapped. This is because you may not remember your payroll PIN. Add to it, the browser system where you are working has zero knowledge about the unique password.
But the good thing is QuickBooks allows you to reset your QuickBooks Payroll PIN by just following some easy steps. All you need to do is demonstrate your authority and then the account is just yours.
Why it is Important to Access QuickBooks Payroll PIN?
It is vital to access QuickBooks Payroll PIN. Here are the reasons:
Users authenticate PIN every time they try to send payroll data to the particular payroll service in order to authenticate the authority.
Users must add the unique PIN whenever the need to access or print tax filed arises
Users are required to add the PIN to authenticate themselves whenever they try to change any information that is related to the bank account.
What are the Pre-requirements one Should keep in Mind Before Resetting the Code?
It is important to have an idea about the PIN necessities before applying the steps in order to reset the QuickBooks Payroll PIN. Here is the list of requisites one should follow before resetting the code:
The PIN created must have minimum of 8-12 characters
Make sure the newly generated PIN has a minimum of one alphabet
Ensure that the unique payroll has a minimum of one numeric digit
Never put any special character in your PIN
Steps to Reset QuickBooks Payroll PIN for Assisted Payroll
This article will assist you in resetting QuickBooks Payroll PIN for Assisted Payroll with the help of the following elaborative steps.
Solution 1: Through QuickBooks Desktop Application
Step 1: Sign in your QuickBooks Desktop Application with Admin Access.
Step 2: Find Employees and choose on it, Which you will spot at the top toolbar of the QuickBooks Desktop application.
Step 3: Click on Payroll Data.
Step 4: Tap on Send under the Send/Receive Payroll Data window.
Step 5: Select Forgot your PIN from the Payroll Service PIN window.
Step 6: In the Password field, put in the Admin password.
Step 7: Tap Ok, with which you will find the Enter New PIN window appearing.
Step 8: Once prompted to enter your new PIN, execute the same.
Step 9: Choose Submit.
Solution 2: Through My Payroll Solutions
Step 1: Choose Employees and then go to My Payroll Solutions and then Account Details.
Step 2: The login to your particular account.
Step 3: QuickBooks then sets up a specific payroll PIN number.
Step 4: Then in the Direct Deposit area, select the Update Weblink together with the Direct Deposit PIN.
Step 5: Add your current PIN, create a new one, and then authenticate the new brand.
Note: There are certain privacy requirements that are important to do prior to resetting the PIN.
Here are they:
Users require Admin password access and it should contain minimum of 7 characters
Make sure that the particular computer or system in use is the one where data has been sent previously.
Have resetting QuickBooks Payroll PIN for Assisted Payroll seems easier and doable now? We hope that resetting QuickBooks Payroll PIN for Assisted Payroll has become easier for you to understand and execute now with the above-mentioned steps to perform the same.
There might be some difficulties in resetting QuickBooks Payroll PIN for Assisted Payroll but if the steps involved are followed diligently, then it shouldn't be a block at all.
Get started on resetting QuickBooks Payroll PIN for Assisted Payroll today. Going ahead if you find that resetting QuickBooks Payroll PIN for Assisted Payroll becomes challenging for you, you can hop on a call with our QuickBooks Assistants.
Accounting Professionals, CPA, Enterprises, Owners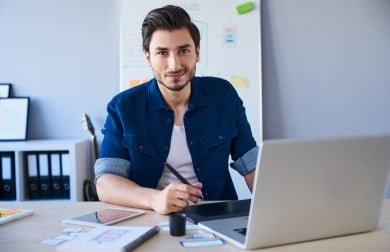 Looking for a professional expert to get the right assistance for your problems? Here, we have a team of professional and experienced team members to fix your technical, functional, data transfer, installation, update, upgrade, or data migrations errors. We are here at Dancing Numbers available to assist you with all your queries. To fix these queries you can get in touch with us via a toll-free number
+1-800-596-0806 or chat with experts.
---
Frequently Asked Questions (Faqs)
Under Account Maintenance Pages, How can I Change or Customize My Current PIN?
If you wish to for changing or customizing your current PIN, which is under the Account Maintenance pages, then the first requisite is that you should be having your current PIN. This is vital because in order to create a new PIN, you must be having your current/old PIN.
Once the above-mentioned prerequisite is met, follow the next steps, which
are required for changing or customizing your current PIN, which is under the Account Maintenance pages:

Tap on Employees


Choose My Payroll Service


Select Billing/Bank Information


Locate Service Information and choose Change next to My PIN


Put in the information on the respective fields


Choose Submit
Under What Conditions are You Required to Add your PIN?
Here are the conditions:

When you wish to view the tax filed under the Payroll Tax center.


While sending the particular payroll data to the payroll service.


In case, if you wish to edit the bank data shared under the Account Maintenance page.