First of all, let us understand what opening balance equity actually is? Opening balance equity is an offsetting entry that is posted when entering all the other account balances are entered in QuickBooks.
So, once you have entered all the account balances in QuickBooks, the opening equity is moved to common stocks or retained earnings i.e., normal equity. In the next section, we will discuss the process steps of deleting the opening balance equity into QuickBooks Online so that balance for deletion gets adjusted.
Steps to Delete the Opening Balance Equity into QuickBooks online to Adjust the Balance for Deletion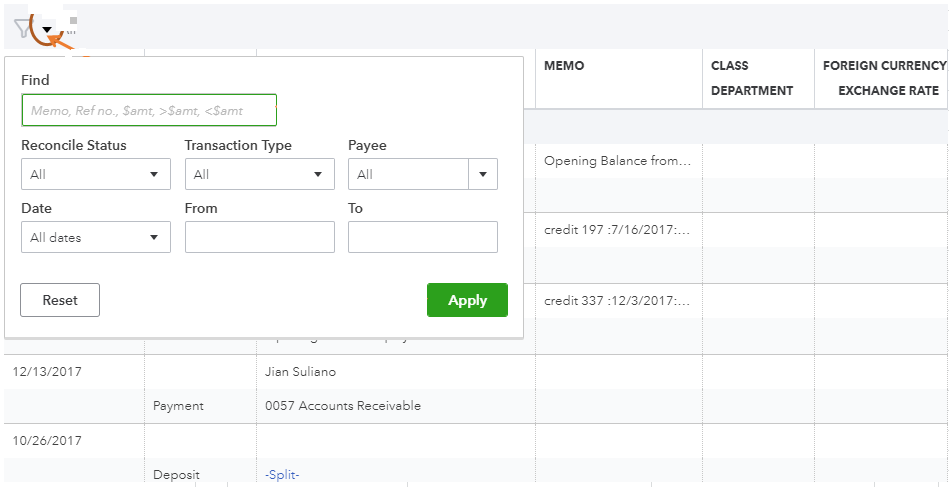 The steps to delete the opening Balance equity in QuickBooks online are as follows, ensure to follow in the same order:
Step 1. First of all, click on Settings (Gear icon) in QuickBooks Online.
Step 2. Now click open the Chart of Accounts, select the correct account and click View register.
Step 3. Now type opening balance in the drop-down arrow on the filter icon and click Apply.
Step 4. After that opening Equity balance (if any) will reflect on the page. You need to click on the Edit option at the right bottom corner.
Step 5. You need to click on the More button at the bottom of the deposit transaction screen and then click on Delete and after that click on Yes.
---
Can you Advise me Regarding the Process of Changing the Opening Balance on the Bank Account Register in QuickBooks Online?
Yes, for doing so you need to go to the plus icon on QuickBooks Online > now choose the bank account and enter the amount on the credit side, at the second line choose opening balance equity and enter the amount on the debit side. After that click on save and close.
Can you List Down the Process Steps of Entering Opening Balance Equity in QuickBooks Online?
First of all, click open the company menu in QuickBooks Online and choose a chart of accounts, now look and find the appropriate account and click Edit, now select change opening balance, and enter or edit the amount.
How can I run a Reconciliation Discrepancy Report and fix the issues in it in QuickBooks?
First of all, go to the report menu > hover your cursor over Banking and choose Reconciliation discrepancy. Now click the account you are reconciling and then select OK. After that, you need to review the report and look for any discrepancies and check with the person who has made the changes or posted the entry. Once you find the reason for the entry, look for ways to resolve the discrepancy based upon the ingenuity of the transaction.
Why is there a Huge Amount of Opening Equity Amount in my Company File in QuickBooks?
One of the most common reasons for a fat amount sitting in opening an equity account is unbalanced bank reconciliation, it must have been not balanced to zero before the completion.