Sometimes users may come across QuickBooks Bank Error 591 for an American Express Business account in QuickBooks? Few users might be facing it as their AMEX account is not appropriately attached to the QuickBooks account. This error is a bank feed error that only takes place on the American Express Business Account users.
Save Time, Reduce Errors, and Improve Accuracy
Dancing Numbers helps small businesses, entrepreneurs, and CPAs to do smart transferring of data to and from QuickBooks Desktop. Utilize import, export, and delete services of Dancing Numbers software.
Even though, there might be numerous reasons due to which the user might face this irking error. A few of the vital errors of QuickBooks Bank Error 591 are mentioned below:
The American Express account is associated with other QuickBooks company file earlier & being actively used for online banking. American Express bank accounts can only be associated with a sole company file at a time.
Inappropriate or imperfect connection between the bank account and QuickBooks can also cause the error. It is feasible that user has begun connecting the bank account however, it got interrupted.
If User's Account is Connected to a QuickBooks Company Already
The user is required to connect to the American Express Business account to a non-identical QuickBooks company file.
Navigate to your company file to which the American Express Business Account is presently linked.
Detach the Business account of American Express.
Here, open the file of company to which you want the bank account to be connected.
Connect your American Express Business account.
In Case of Incomplete Connection
In case the connection of the bank account couldn't be properly established, the user is required to detach the account on the American Express website and then restart it in QuickBooks.
Navigate the official American Express website.
Move to the Account Services tab and then hit on Security & Privacy.
Select Manage Partner Permissions
Click on QuickBooks to dilate the section.
Hit on the Disconnect option to control the connection.
Open QuickBooks and later try linking the bank account along with QuickBooks again.
How to Fix QuickBooks Bank Error 591 For an American Express Business Account?
Here we can have the learning about how to fix bank error 591 for the American Express Business account in QuickBooks Online. Have you seen the QuickBooks bank error 591 while you have tried to connect with the American Express Business account to QuickBooks? This can happen for multiple reasons:
The account is attached to other QuickBooks Online company for online banking already. AMEX accounts can only be connected to one company at one time.
User has started to attach the American Express Business account, however the process got interrupted in some way.
Here is the Solution
If the account is associated with a QuickBooks company already. Users can tie up the AMEX Business account to another company:
Open the QB company account is currently connected to.
Disconnect the American Express Business account.
Open the QuickBooks company you want to connect the account to.
Connect your American Express Business account.
If You Have an Incomplete Connection
If the user is not able to complete the connection, detach the account on the website of American Express, and now reconnect it in QuickBooks:
Navigate to the American Express website.
Choose the Account Services tab.
Choose Security & Privacy.
Now Select, Manage Partner Permissions and later Intuit to stretch the division.
Here choose, Disconnect to stop the connection.
Go back to QuickBooks Online and connect the account again.
QuickBooks Bank Error 591 is not considered as a critical error code in QuickBooks which the user should be aware of. But, it still needs to get resolved as it controls the user from using the bank feed feature of QuickBooks Desktop. The bank error 591 can effortlessly be resolved with the help of the above-given solutions.
Accounting Professionals, CPA, Enterprises, Owners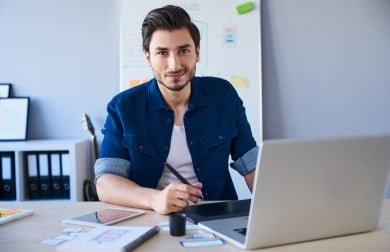 Looking for a professional expert to get the right assistance for your problems? Here, we have a team of professional and experienced team members to fix your technical, functional, data transfer, installation, update, upgrade, or data migrations errors. We are here at Dancing Numbers available to assist you with all your queries. To fix these queries you can get in touch with us via a toll-free number
+1-800-596-0806 or chat with experts.
---
Frequently Asked Questions (Faqs)
How to do Setup for Folder & Windows Access Permissions to Share Company Files on QuickBooks desktop?
For having the entry of the folders in the multi-user mode, the folders are required to have the correct Windows License. Each version of QuickBooks software has corresponding components that need to be updated to purpose in the multi-user mode. In a few cases, Multi-user errors might be time-taking to affix the issue. Users can fix company files and network issues.
How to Get rid of the Errors H202 and H505?
At any time when the users see Error H202 or H505 (or H101 and H103) throughout the time of shifting single-user mode into multi-user mode, we are always here to assist you with any issues.
How to Add an EIN to an existing QuickBooks Desktop Payroll Account?
If the user is using QuickBooks and wants to add an EIN to a QuickBooks Desktop Payroll subscription, then no problem as we will give you the complete guide to show the user how to add an EIN to an existing QuickBooks Desktop Payroll account.
How to Control Inventory in QuickBooks Desktop Enterprise?
Inventory management is determinedly important for the user as it assists the user in providing better planning and ordering of stock items. So if the user is not aware of how to share some information about managing inventory in QuickBooks Desktop Enterprise then he/she can get quick help from our QuickBooks Support Expert at our helpline.
How to Get rid of the QuickBooks Error 1606?
Have you ever got QuickBooks error 1606 while installing your QuickBooks Desktop? If the answer is yes, then don't worry as this is an ordinary error which means the window of the user might be damaged, or the network listed in the error is not available.