QuickBooks online is an accounting and bookkeeping software. But sometime QuickBooks Pop-up the error message when you try to import your banking feed. QuickBooks use cloud storage system. Know how to troubleshoot the bank upload errors in QuickBooks Online.
There are various Banking errors in QuickBooks online like something is missing, damage or incomplete. So it is necessary to resolve the issue as soon as possible.
Save Time, Reduce Errors, and Improve Accuracy
Dancing Numbers helps small businesses, entrepreneurs, and CPAs to do smart transferring of data to and from QuickBooks Online. Utilize import, export, and delete services of Dancing Numbers software.
Majority of errors can be solved by the following steps:
From the bank feed perform manual update.
Make sure that you are log in with the same URL which is provided by bank.
Check if any changes are required by the bank.
Whenever error occur wait for some time because that error is may be temporary error and will resolve automatically.
Causes of Error in QuickBooks Online
Wrong Files are Loaded:
This is the common cause for the error in QuickBooks online. It occurs because user is uploading different format file than the existing file.
For Example: The transaction of saving account will be save in saving account not current account.
Incorrect Account Information:
This is because the file you downloaded contains incorrect information.
For Example: If your transaction is in working with undertaking of 12 digits and it will show error whenever you add more than or less than 12 digit.
For Troubleshooting: To resolve this error follow the following steps:
Delete the transaction from the file.
Now rewrite this transaction in QuickBooks as a separate entry in Expenses or sales and recipient.
Original or Subaccount Error
All the transaction is recorded with the help of connection to its parent account or sub account. But not two together. In order to register together you have to follow some steps:
Disconnect the Account.
Load the File
Reestablish the Account.
QuickBooks Updating
Be patience until the QuickBooks is download and installed properly.
Unable to Upload
This is a minute error and it is resolved quickly. This may be due to network issue.
Bank Error
This type of error is resolved by bank because these errors came from bank side.
Steps to Troubleshoot the Bank Upload Errors in QuickBooks Online
Step 1: Manually Updating of QuickBooks
Follow the following steps:
Download any new transaction.
Select banking tab located in left side.
Select the accounts which you want to update successfully.
On the banking tab click up the update.
Blue shows that the account is selected.
Enter your Multi Factor Authentication whenever asked.
Now select continue update option.
Once the account is updated then the pop up window flashes on your screen, that you're QuickBooks is updated successfully.
Important Points While Updating Your Account:
The followings are some points that you should keep in mind before updating:
Many of the banks and credit cards companies do not allow the transaction to be downloaded for some time like for few hours or for 1 day etc.
Sometime you will see message from the website that the transaction is processing but you can't download it until the bank post it officially. So we recommend you to wait for at least 24 hours.
Step 2: Make Sure that You can Log in to Bank Website
Make sure that you are log in by using same URL which is provided by the bank. Some of the financial companies use various types of logins for different account.
Following are the steps which are to be performed by you to verify that you are connected to your bank with same URL which is given by bank.
On the left side of window click on the banking tab from the menu.
On the banking page click on the Add Account option.
From the list choose for your financial institution.
On the top side of your bank website there is a login URL for your bank website click on it.
After clicking on the link makes sure that you are able to log in your account.
Once you are log in successfully confirm that you are successfully able to access your account by viewing account summary, history and details without any issues.
Step 3: Make Sure that Your Bank do not Need any Changes
Once you successfully log in to your account then check if there is any notification, message or alerts from the bank side that if something is not working on their side.
Sometimes bank activated new security features from their side which you have to activate from your side so that you can complete your update successfully.
Share the error with the bank and follow the command of the bank do as they say.
Step 4: Wait and Then Try
Once you are done with all the steps then we recommend you to wait for sometime like for 1 day etc then try to upload at that time bank will fix the issue.
Step 5: Bank Errors
Bank errors can also block QuickBooks from updating. Due to errors the QuickBooks is unable to download the transaction. Some are the common errors which you have to fix before downloading the transaction.
Error 102 and 105
Error 102 and 105 means that the problem is occurring from the bank end. Problem can be any type like their website is not working properly, server is down, website is undergoing through maintenance etc. So you have to wait for sometime till the time bank resolve the problem.
Error 103
Online Banking Error 103 means that the problem is occurring due to incorrect login ID. It means that you are entering wrong ID or the password for log in the account. For resolving this error you have to make sure that your ID and Password are correct.
Error 106
Error 106 means that the QuickBooks is unable to find your account on your bank or financial institution website. This usually happens when your account is closed. To fix this error if your bank or financial institution is closed then make sure that you will disconnect your account.
Error 324
Error 324 occurs when QuickBooks can't find the account you set up when it tries to connect with your bank or financial institution. This error can arise due to various reasons like
Your bank or credit card company changed or moved in to new server.
You have changed the detail of your bank account or credit card company website.
New account or credit card is issued to you from the bank.
Your account or credit card is closed by you or by bank.
Error 185
Banking Error 185 means that your bank or financial institution requires more information about your credentials. It means that you bank or financial institutions have additional security. To fix this error you have to answer these security Questions correctly. Security questions are like OTP etc.
Error 108
Error 108 means that there is a message from your bank or financial institution on their website. Due to which your updates are blocked. To fix this Banking Error 108 you have to check for the notification, message or alert if any action you have to take.
Error 377
Error 377 means that your QuickBooks is not able to download the transaction. You need to update your connection with bank. To fix this error you have to update your connection with bank then only you can download the transaction.
Error 101
Error 101 means that there is a scripting error it appears when window is unable to complete the command prompt that is require to run the web based application.
Error 192
Error 192 means that your bank or financial institution need more sign info from you so that they can prevents QuickBooks online from downloading banking transaction automatically.
Error 109
Error 109 means that your bank requires you to update your password as your password is expired. So whenever you try to login with your old password the screen will show that update your password. In order to fix this error you have to create new password.
Error 155
Error 155 means that Bank or Financial institution is not allowing you to connect with bank and retrieve data. Whenever you receive this message don't panics just wait for sometime as your bank or financial institution is resolving the issue.
If you need more information about this article or any other query regarding QuickBooks then you can connect with your Dancing Numbers experts. We will be very happy to assist you and helping in resolving your query.
Accounting Professionals, CPA, Enterprises, Owners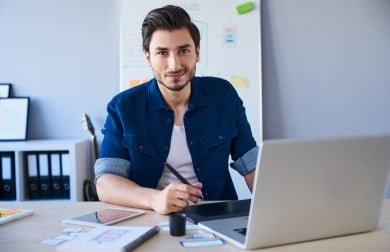 Looking for a professional expert to get the right assistance for your problems? Here, we have a team of professional and experienced team members to fix your technical, functional, data transfer, installation, update, upgrade, or data migrations errors. We are here at Dancing Numbers available to assist you with all your queries. To fix these queries you can get in touch with us via a toll-free number
+1-800-596-0806 or chat with experts.
---
What are the Steps in Order to Fix Error in QuickBooks?
In QuickBooks Online you can fix error by performing the following steps:

Enter your login id and password so that you can successfully sign in your QuickBooks.


Now click on Bookkeeping tab and select transaction option from the Bookkeeping menu.


Now you have to select your bank from the list.


Select for the update by clicking on update button.


If still the error is not resolved then look for the banner on the banking page.


Select check connections on banking page and follow the steps as it say in order to fix the error.
What are the Steps to fix Bank Connection in QuickBooks online?
Follow the following steps in order to fix bank connection in QuickBooks Online:

Firstly you have to check your account page if there is any notification, message or alert from the bank or financial institution.


Check if there is any announcement from the bank on the bank website.


If any one of the case is there from above then you have to perform as the system ask you to do in order to complete your task.


In last Go back to the QuickBooks and Connect it to your account by entering correct account ID and Password.
How can I Fix Error 103 in QuickBooks Online?
The following are the steps you have to follow in order to fix the error:

Click on the banking tab from the upper left side of banking page.


Click on the add account button in order to add your account in the list.


Now search for your account or financial institution by entering the name or URL in search box.


Once you will find your bank or financial institution then Select your account and press continue.


Follow the on screen instruction in order to connect your bank account or financial institution.
How to Fix Error 101?
Error 101 can be fixed by the following steps:

Firstly you have to log in to your bank website once log in open new browser page.


Now sign in your bank website from new browser and see if you can access your bank or financial account without any error or not.


After accessing account check if your account is active or not.


If your account is not active then click on it and bring it in active state.


Then look for all the missing prompts.
How can We Update our Bank Account through QuickBooks online?
The following steps are to be performed in order to update bank account:

Open the web browser on your system and sign in QuickBooks online with the help of your login ID and Password.


Now go to the setting from the main page and in setting menu click on Account and Setting.


Once you reach account and setting page click on payment tab.


Now you have to select add new bank account by clicking on Add tab.


Now you have to enter the routing number and account number of your bank which you want to change or update.


In last click on OK and save the changes you have done in order to update your QuickBooks Online.
What are the Bank guidelines for the QuickBooks Online?
Bank guidelines are the conditions that QuickBooks have to meet in order to automatically assign, account category, class and the location in order to download banking transaction. These guidelines are only applicable for bank or credit card transaction. You can view these guideline in review tab of banking center.
Is Linking of my Bank idea with QuickBooks Online is a Great Idea or Not?
Yes it is a good idea because connecting QuickBooks online to your bank provides you many benefits like:

It allows you to automatically transfer transaction in your account.


It saves time.


It also prevents your data from entry errors that can occur with manual entry.