QuickBooks users have faced several issues while using the accounting software. One of such errors that users frequently face is the QuickBooks Error Code 102 and 105. These errors appear on the user screen consistently. They are very frustrating since these errors restrict users to do transactions or update the transaction in their banking.
Save Time, Reduce Errors, and Improve Accuracy
Dancing Numbers helps small businesses, entrepreneurs, and CPAs to do smart transferring of data to and from QuickBooks Online. Utilize import, export, and delete services of Dancing Numbers software.
What is QuickBooks Banking Error 102?
QuickBooks Banking error 102, in simple terms, is an error that restricts the access of bank accounts or Transactions via QuickBooks. Generally, it happens when there is an issue from the bank side.
The error code QuickBooks Error 102 appears in QuickBooks Online and here is the message that gets displayed:
QuickBooks Online is presently not able to establish a link to the website of the bank.
What is the Reason for the QuickBooks Banking Error 102?
Here are possible reasons for the error code 102:
The bank or financial institute server is giving problems.
An incorrect user name or password has been entered to the bank's website in the QuickBooks software.
You may have connected with the Incorrect Credit Card Account and using the online banking.
Troubleshooting Steps to Fix QuickBooks Error Code 102 and 105
However, you do not need to worry about this banking error.
Troubleshooting 1: Update the Bank Connection
Stick to the steps for bank connection update given below:
Manual Update
You can update the connection of the bank manually. Since some accounts ask for manual update, in such a scenario, follow the steps below:
Step 1: Login into your particular QuickBooks Online.
Step 2: Now select Banking from the left-side menu bar.
Step 3: If you wish to upgrade only a few of the accounts, press the option Clear Unwanted Accounts.
Step 4: Press Update Now.
Step 5: If a prompt appears, Add your Multi-Factor Authentication credentials. Press Continue to Update.
It is to be noted that manual updates will be there for 90 days and at this time, any new listing will get downloaded. As a result, if you are required to leave the particular dates during the updates, even after that you receive the present details, regardless of the fact that you are not linked with your account.
Troubleshooting 2: Review the Website of your Bank or Credit Card
Review whether the bank credit card site is active or not. Please stick to the steps below:
Step 1: Login into the particular credit card website.
Step 2: Look for the type of alert prompts or notifications.
Step 3: Now, Review the account pages again, along with account history and transactions.
Step 4: In case you are unable to check them, then it is quite likely there is a connection problem.
Troubleshooting 3: Review the Login Information
See if you are able to log into the website of the bank with the URL that has been shared with you through online banking. When you are unable to connect with your bank, you need to follow the steps given below. This will help in fixing the Banking Errors 102 and 105. Often the inability to join your bank gives rise to such errors.
Here is how you connect your particular bank account in the accounting software QuickBooks Online:
Step 1: Select the Banking menu. Click it.
Step 2: If you are not connected with any bank, look for the name of the financial institution.
Step 3: In case, It is previously linked with the bank, then choose Add Account on the top right corner and look for the names of your particular financial institution.
Step 4: Click the financial institution from the given list.
Step 5: Add your User ID and Password for your financial institute website and then choose Continue.
Step 6: If your financial institution needs it, Finish the extra security authentication steps and choose Connect Securely.
Step 7: Choose the bank symbol available on the left side of the account to link and choose the particular account type from the given drop-down menu to choose bank type account. You need to either select a bank or a credit card account. If you lack an account, you can simply add +new to make a new account.
Step 8: When you first login to your account, QuickBooks automatically updates 90 days of online transactions.
Step 9: Select Connect and click it. It will take a few minutes.
Step 10: Once the download is over, you will be driven to the banking page. The given review tab will have Transactions Downloaded from the particular financial institution that can categorize, review, and accept the QuickBooks.
Troubleshooting 4: Review all Account Details and Prompts
If you could log in with ease, look for a message, warning, notification from your given bank. It will state that something or the other is not functioning as expected. Also, ensure that you review the account summary, account transactions, and account history without any issues.
Troubleshooting 5: Hold for the Bank to take Action
If it is a server error, you will need to wait for the bank. Then only you can fix your problem. You need to wait for a minimum a day.
So these are the ways to solve the QuickBooks Online errors 102 and 105. We now hope that you can solve this common and irritating QuickBooks issue on your own. If the issue is not fixed yet then you must wait for a minimum of 48 hours. A bank needs this much time to solve everything.
However, even after all these you still could not solve this QuickBooks error, so it is time for the professionals.
Accounting Professionals, CPA, Enterprises, Owners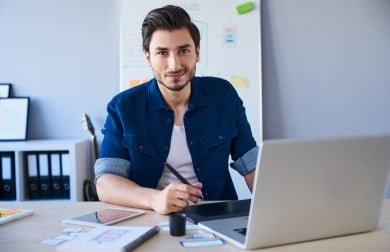 Looking for a professional expert to get the right assistance for your problems? Here, we have a team of professional and experienced team members to fix your technical, functional, data transfer, installation, update, upgrade, or data migrations errors. We are here at Dancing Numbers available to assist you with all your queries. To fix these queries you can get in touch with us via a toll-free number
+1-800-596-0806 or chat with experts.
---