Do you use PayPal to pay your suppliers or receive payment from clients?
If you are, then you should definitely sync the application with QuickBooks Online account software, as it will help you in easily reconciling your PayPal transactions to QuickBooks Online. You can easily reconcile your PayPal app transactions to QuickBooks Online with the help of QuickBooks reconciliation feature.
Save Time, Reduce Errors, and Improve Accuracy
Dancing Numbers helps small businesses, entrepreneurs, and CPAs to do smart transferring of data to and from QuickBooks Online. Utilize import, export, and delete services of Dancing Numbers software.
You can use QuickBooks reconciliation feature in QuickBooks by entering your transactions in QuickBooks Online (for example: entering all expenses, deposits, payments against your bills and paid customer invoices). After you have entered all the transactions, you will then need to verify and match the transactions with your bank records. This complete process that we will discuss in details in the next sections is also known as QuickBooks bank reconciliation.
You just need to connect the PayPal app with the QuickBooks Online banking and after you are done with this, the QuickBooks will automatically download all the transactions from the PayPal. It will also enter opening balance for you in the app. Ensure that you have signed up to your QuickBooks account as an admin. In case, you are reconciling other types of accounts as well, then you will need to review the opening balance for each account. You can check the opening as well as closing balance from the bank statement.
Let us not delay any further and move towards the process steps for reconciling the PayPal to QuickBooks.
Steps to Reconcile PayPal Transactions to QuickBooks Online
Setting up of QuickBooks for Reconciliation
You need to start the process by setting up the QuickBooks for reconciliation:
Step 1. First of all, you need to create a bank account named 'PayPal Bank account' in QuickBooks. QuickBooks will use this account to record your PayPal sales and PayPal fees.
Step 2. Ensure that you do not use checking/ current account to directly record the PayPal sales as it will create issues in your reconciliation of PayPal fees.
Step 3. Now you need to setup the bank feeds in QuickBooks and upload the bank statement in QuickBooks. Now the downloaded transactions will be available in bank review section.
Setting up of PayTraQer
After setting up QuickBooks for reconciliation, you need to set up the Pay TraQer and connect it with PayPal. You can refer the below steps to do so.
Step 1. First of all, you need to connect the Pay TraQer with QuickBooks.
Step 2. After that, in the next step you need to connect PayPal with PayTraqer.
Step 3. Now you need to configure the synchronization settings for sales, expense, fees, items and Payout.
Step 4. In the last step, you need to record the transactions from the PayPal to QuickBooks.
You need to ensure that you select the similar bank account for Sales, Expense, Fees, items and Payout. You can refer below screen shot for further understanding.
For Sales

For Fees

For Expenses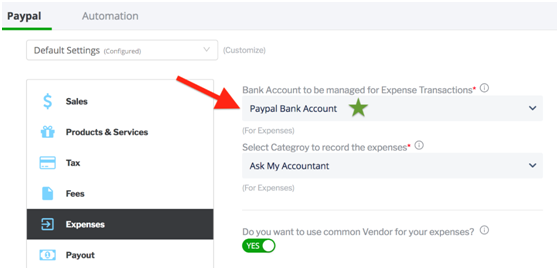 Steps for Performing QuickBooks Bank Review
For Performing QuickBooks Bank review, you can follow the below steps in the same order to avoid any mistake.
Step 1. First, you need to navigate to the Banking tab from the QuickBooks home page.
Step 2. In the Banking section you will be able to see the Transfer transactions of 'PayPal Bank account' is matching to your deposits. You need to enable Payout processing in Pay Traqer for these transactions to be reflected in this section.
Step 3. Now you need to click on the 'Match' link to accept the instructions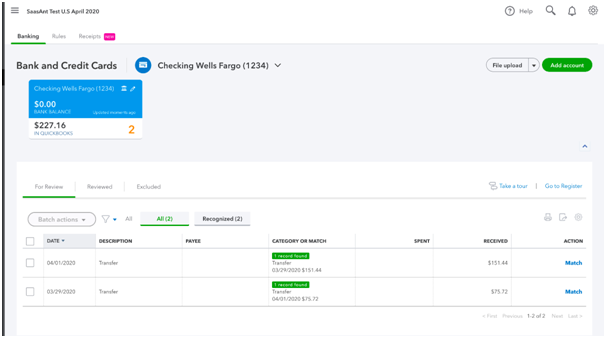 Steps for Actual Reconciliation
Now we have reached the part where we need to perform the actual reconciliation between the PayPal and QuickBooks. You can perform the reconciliation by following the below simple steps:
Step 1. First, open the Bank reconciliation page in QuickBooks and provide a statement balance amount and statement date.
Step 2. In this step, start the reconciliation process. QuickBooks will automatically match the transfer and deposit and mark the transactions as reconciled.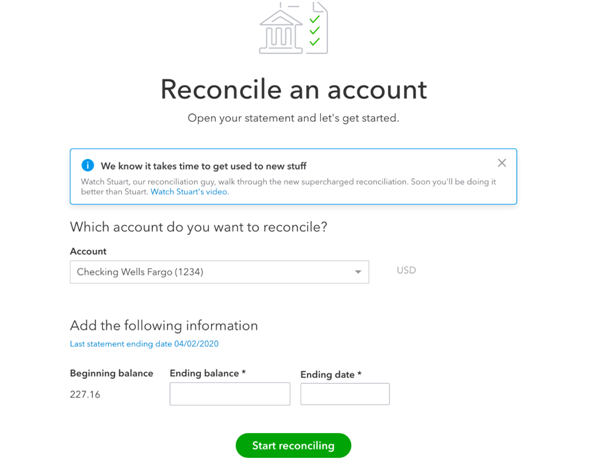 Step 3. Once you do this, your QuickBooks PayPal sales (Invoice, sales receipts) and Paypal expenses (Fees, Expenses) will be matched to your checking account.
You must have realized that process of reconciling PayPal transactions with QuickBooks is quite simple. So, now when we are through with the process let us now move towards the frequently asked questions section, we have collated few of them for you so that you can have a better understanding around the topic.
Accounting Professionals, CPA, Enterprises, Owners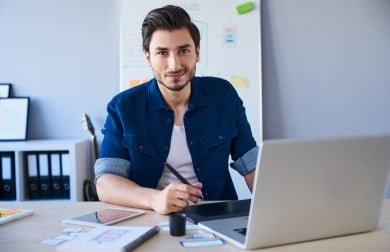 Looking for a professional expert to get the right assistance for your problems? Here, we have a team of professional and experienced team members to fix your technical, functional, data transfer, installation, update, upgrade, or data migrations errors. We are here at Dancing Numbers available to assist you with all your queries. To fix these queries you can get in touch with us via a toll-free number
+1-800-596-0806 or chat with experts.
---
Frequently Asked Questions (Faqs)
How can I Add PayPal transactions to QuickBooks Manually?
First, you need to log in to the QuickBooks account and choose APPs from the left menu. Now you need to select My Apps at the top and locate the sync with PayPal app card. Now choose settings on the sync with PayPal app card. Once the new tab opens select run in the manual import section, enter the desired date range and then click on run.
Can you List down the Steps to Categorize the Transaction as Transfer in QuickBooks Self-Employed?
For this, first you need to go to the transactions menu and locate the transactions you want to categorize. Now swipe left for business under the type column, select transfer under the category column and once done click on save.
Can you Let me Know How can I read my PayPal Activity Summary in QuickBooks?
First of all, open QuickBooks and go to My Account section and then click on History and then click on All Activity. After that, you can select the date range for which you want to view the transactions and then click on show. This will let you read your PayPal summary.
Can You List down the Steps to Sync or Integrate PayPal with QuickBooks Online?
At first, you need to open QuickBooks Online and then sign into QuickBooks account and go to the 'Apps' tab and click on it. Now enter and search PayPal in the search bar, choose PayPal app and choose the Get App now button.