You may experience difficulties protecting your vital QuickBooks data if your Intuit Data Protect stops functioning. Fear not, as we have put together this thorough blog with all the information on the problem and solutions that can quickly relieve your stress.
Save Time, Reduce Errors, and Improve Accuracy
Dancing Numbers helps small businesses, entrepreneurs, and CPAs to do smart transferring of data to and from QuickBooks Desktop. Utilize import, export, and delete services of Dancing Numbers software.
With the use of cutting-edge encryption standards, Intuit Data Protect offers optimum data protection while protecting your vital QuickBooks data from corruption, compromise, and loss. While using Intuit Data Protect to back up the data, error messages may occasionally surface. One of the frequent error messages QuickBooks users get is Intuit Data Protect not working.
The likelihood of immediately troubleshooting the mistake, however, can be greatly increased by confirming the precise cause and the reason. Along with the problem-causing causes, this article also includes some of the simplest solutions for fixing the Intuit Online Backup Not Working error.
What is Intuit Data Protect?
Users who utilize Intuit Data Protect can back up their important files and store them on the company's servers. To ensure that your data is safe and cannot be accessed by hackers, it uses a variety of security methods. It is a program that charges a monthly fee and does backups automatically at a chosen time of day. Additional information can be added to the packet. However, one or more of these reasons could result in an Intuit data Protect error. Let's investigate this information now.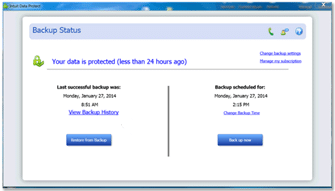 What does Intuit Data Protect Error mean?
Having problems that prevent QuickBooks Desktop from functioning properly is indicated by the Intuit Data Protect error. The vital QuickBooks data is in danger when Intuit Data Protect isn't functioning properly. Any of the following ways may lead to this error:
Potentially short-lived is Intuit Data Protect.
The taskbar's Intuit Data Protect icon might not be visible.
It's possible that the planned Intuit Data Protect backup won't run.
On your computer, Intuit Data Protect might not be.
It's possible that you'll encounter Intuit Data Protect Has Stopped Working while backing up the files.
It's possible that Intuit Data Protect won't launch by itself.
There's a chance the Intuit online backup won't reply.
There can be issues when logging into Intuit Data Protect.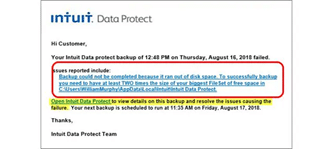 Reasons Why Intuit Data Protect Suddenly Stops Working
There are several reasons why Intuit Data Protect can abruptly cease functioning and begin displaying the "QuickBooks has detected a problem with your data file" error message. Older versions of QuickBooks Desktop and Intuit Data Protect are among of the causes, while Windows Firewall problems are another. We have listed all the potential causes of issues backing up your QuickBooks data using Intuit Data Protect below.
Using an old version of QuickBooks Desktop and the Intuit Data Protect program.
Intuit Data Protect is at odds with Windows Firewall, which is preventing it from connecting to the internet.
The web URL for the Intuit Data Protect Server is not listed as a trusted web address in Internet Explorer's settings.
The file name for Company File does not adhere to the requirements.
You cannot use Intuit Data Protect to back up your data because IBuEngHost.exe is not running on the Windows operating system.
You can't backup using Intuit Data Protect because the Microsoft.NET versions that are currently installed on your computer may be damaged or out-of-date.
Intuit Data Protects login information might not be correct.
It's possible that Intuit Data Protect won't install correctly or that there will be problems with the installation.
It is not adequately adhered to the name conventions for the company file.
The NTFS system may not work properly under Windows.
When Intuit online backup is down for maintenance and you try to access it for backups, it finds issues and fails.
It's possible that the necessary configurations for Intuit Data Protect weren't made.
It may be difficult to operate IDP smoothly on a system with several resource-intensive programs installed, or if there are resource shortage problems.
A Few Other Less Common Reasons that Result in the Same Issue with IDP
Malicious attacks brought on by viruses and malware provide as an example of Intuit data Protect failing.
The QuickBooks Intuit Data Protect issue could be caused by an unreliable and erratic internet connection.
There could be conflicts between the program and third-party software that make it difficult to execute IDP.
Running issues with Intuit Data Protect could be caused by incompatibility with your version of QuickBooks and the operating system.
This issue could be brought on by an invalid or deactivated QuickBooks subscription may result in this error.
The Intuit Data Protect has ceased operating problem can be brought on by any one of these causes individually or in combination. In these situations, finding effective strategies to remedy it becomes quite important.
QuickBooks IDP Instances are No Longer Working
You can experience a number of problems if your system's Intuit Data Protect has stopped functioning, including the following: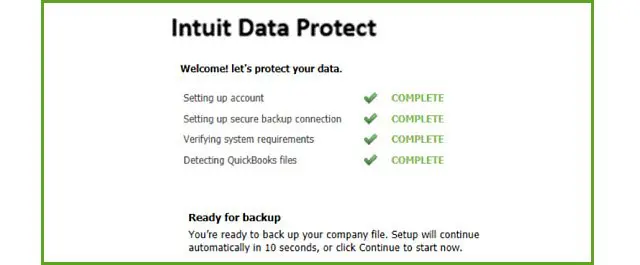 Backup Failure
Your QuickBooks company file is automatically backed up as one of the main features of QuickBooks IDP. The QuickBooks IDP is not operating if backups are not being made or are regularly failing.
Error Message for IDP
Error messages or notifications may be displayed by QuickBooks IDP when it encounters problems. Messages like:
Intuit Data Protect Backup Failed.
Unable to back
Firewall or connection issue.
are examples of messages that can vary based on the individual situation. Another example is the error 305 code. The malfunction's cause will be revealed by these messages.
Missing or Incomplete Backups
Incomplete backup files or specific files missing from the backup may indicate that QuickBooks IDP is not adequately protecting all the important data. It can mean that the backup procedure has a problem because IDP isn't functioning.
Long Backup times
In general, QuickBooks IDP only conducts incremental backups, which means it just saves the modifications done since the previous backup. The performance of your system or the backup process may be impaired if you find that backups take an unusually lengthy time to finish.
Inability to Restore Data
Your data is backed up by QuickBooks IDP and is accessible for restoration if necessary. Therefore, if you have trouble recovering data from QuickBooks IDP backups, there may be a problem with the restoration capabilities.
Syncing Problems
Data synchronization between many devices or with the cloud storage provider may be a problem for QuickBooks IDP. It may be a sign that there is a problem with QuickBooks IDP's synchronization capability if you have syncing problems or discover disparities between data on several devices.
Frozen or Unresponsive Applications
The entire application may become unresponsive or freeze if QuickBooks IDP runs into problems or conflicts. If QuickBooks IDP is unavailable to you or is not usable, there may be a problem with the service. More issues may result from the IDP symbol not appearing on your taskbar.
As a result, all these indicators urge users to identify the proper troubleshooting steps and resolve the IDP has stopped working error. Information on how to fix the IDP not working error is provided in the following sections.
Points to be Remember Before Rectifying IDP not Working Error
Before you start with fixing the Intuit Data Protect login error, take the following actions into consideration:
Version of QuickBooks
Verify that the Intuit Data Protect (IDP) feature is supported by the version of QuickBooks you are using. IDP may not be present or may have restricted functionality in some older QuickBooks versions.
Subscription for IDP
Check to see if your IDP subscription is active and current. IDP may not function properly if your subscription has lapsed or is no longer valid.
Connection of internet
For data synchronization and backup, QuickBooks IDP needs a steady internet connection. Internet connection must be steady and dependable. IDP functioning may be affected by unstable or slow internet connections.
Settings of Firewall and Antivirus
Make sure QuickBooks IDP's access to the internet is not being restricted or interfered with by your firewall and antivirus settings by checking their settings. To ensure that QuickBooks IDP runs properly, change the parameters.
Sufficient System Resources
Check to see if your machine satisfies the minimal system requirements for QuickBooks and IDP. IDP's performance and functionality may be affected by insufficient system resources, such as insufficient disc space or inadequate RAM.
Operating System Compatibility
Check to see if the QuickBooks and IDP versions you are using are compatible with your operating system. Ensure compatibility by reviewing the system requirements to avoid the Intuit server not responding error.
Company File of QuickBooks
The performance of IDP may be impacted if the business file you are trying to backup or restore is corrupted or destroyed. Check the consistency of your QuickBooks company file, and if necessary, use the built-in QuickBooks File Doctor tool.
Service Interruption
On sometimes, Intuit can encounter service outages or maintenance tasks that affect IDP's performance. On Intuit's official help channels, look for any known issues or service interruptions.
Configuration of IDP
Verify IDP's QuickBooks configuration settings a second time. Check to see that the backup schedule, file selection, and storage locations are configured properly.
After making sure that these settings are correct, it's time to comprehend how to quickly and effectively fix the Intuit not working error.
Unable to Back up with Intuit Data Protect
Following are the solutions which you can use to get intuit data protect to back up your files:
First Solution: Ensure that the Window's Firewall is not Blocking Intuit Data Protect
Adding of Important files in windows Firewall
Type Firewall into the search box after pressing the Windows key on your computer.
Choose Allow another program, followed by Allow an app through Windows Firewall.
Go to Program Files(x86) by selecting Browse Data Protect in Common Files by Intuit.
Choose Open after choosing QBIDPservice.exe.
Choose Network types, then tick the Private box. Pick Add.
For IBUenghost.exe and IntuitDataProtect.exe, follow steps 4 and 5. The files are already there, so you're good to go if you get that message.
Adding of Data Protect to Trusted sites
Type "Internet options" into the search area after pressing the Windows key on your computer.
Trusted sites should be selected after Security.
Add the websites listed below by selecting Sites. They can be manually typed in or copied and pasted. For every site, choose Add.

backup.com
*.intuit.net
*.intuit.com
*.intuitdataprotect.com
*.quickbooks.com
workplace.intuit.com
emerald.backup.com

Updates to your Intuit Data Protect certificates can be made at the new, reputable website emerald.backup.com.
Clear the box which is next to the required server verification for all sites in this zone.
click Close, then click OK.
Verify that you can access the Intuit Data Protect certificate website. For your backups to work properly, you must be able to open this.
Utilize Intuit Data Protect to attempt a backup. Continue to the next solution if it still doesn't work.
Second Solution: Ensure that IBuEngHost.exe is not Running as Windows Users
Check if the File is Running as a System or Not
Start Task Manager can be accessed by right-clicking the Windows taskbar.
Decide on the Details tab. Observe IBuEngHost.exe. Check to see if the Status is running and the User name is System.
In case of IBuEngHost.exe is Not Working
For your QuickBooks version, download a fresh installer. Please remember to save the file somewhere accessible.
Navigate to the installer's save place.
Run as Administrator can be chosen by right-clicking the installation.
Reinstallation should continue.
Recheck Task Manager for IBuEngHost.exe after the installation. Verify that System is the user and that the status is running.
Utilize Intuit Data Protect to attempt a backup. Continue to the following step if it's still not working.
Third Solution: Ensure that the QuickBooks Desktop and Intuit Data Protect is Up to Date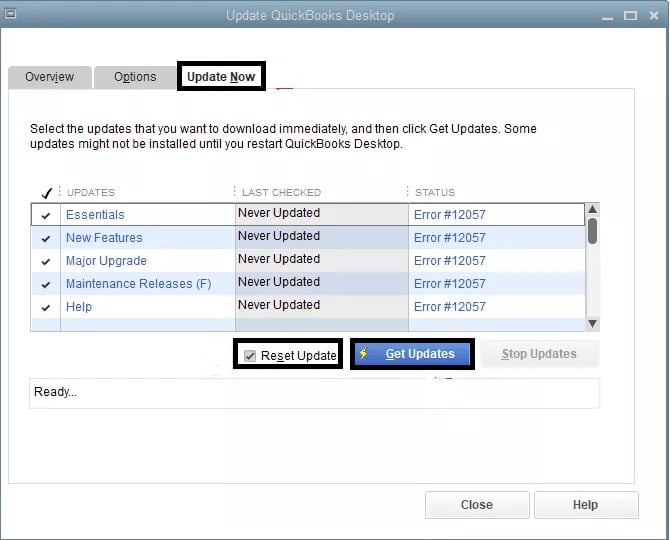 Updating of Intuit Data Protect
Forth Solution: Using of Intuit Data Protect Diagnostic Tool
To resolve this problem, use the Intuit Data Protect Diagnostic tool. It examines the memory, disc space, Windows components like the .NET Framework, and the Intuit Data Protect version on your PC. Additionally, it checks whether you can access the backup servers.
Click the About Intuit Data Protect option from the context menu of the Intuit Data Protect symbol. A green padlock appears as the icon.
To launch the Intuit Data, Protect Diagnostic tool, press Ctrl and F2 on your keyboard.
Select for Run Diagnostics.
An error popup will appear if the tool finds a problem. For instructions on how to fix it, refer to the complete information. For further instructions, see the chart below.
Intuit Data Protect Diagnostic Tool Results
Choose Create Zip File if there is something you can't solve.
Intuit Data Protect Backup Failed
You see the error message "Intuit Data Protect Backup Failed: Firewall or connection issue" when attempting to run Intuit Data Protect (IDP).
How do I Run the IDP Diagnostic Tool?
The Intuit Data Protect icon may be seen in the Windows System Tray, often in the lower right corner of your screen. Navigate to context menu. Choosing About Intuit Data Protect.
To start the Intuit Data, Protect Diagnostics Tool, press Ctrl+F2 on your keyboard.
Select for Run Diagnostics. You must modify the software and/or hardware to allow access to Intuit Data Protect files if the Diagnostics Tool discovers a problem with a firewall or other third-party security program. Check your hardware or software manufacturer's website for instructions on setting up your security software, and then add the following files for exceptions:

C:\Program Files(X86)\Common Files\Intuit\Data Protect\IntuitDataProtect.exe
C:\Program Files(X86)\Common Files\Intuit\Data Protect\IbuEnghost.exe
C:\Program Files(X86)\Common Files\Intuit\Data Protect\QBIDPServices.exe
Adding of Windows Firewall Ports
Enter Control Panel in the search box after selecting Start from the menu.
Click on System and Security. Select Advanced Settings after selecting Windows Firewall.
Select Inbound Rules from the menu on the left side of the Advanced Settings box. On the right side of the same window, select New Rule.
Select Next after entering the ports.

Port of Entry: 80
Port numbers: 443, 16841

Follow the instructions.
For Outbound Rules, adhere to steps 1-4.
Clearing of the Internet Explore Cache, Cookies, Temporary Files, SSL State
Activate Internet Explorer.
Internet Options can be found by selecting the Tools menu.
Select Delete from the Browsing History section on the General tab.
Uncheck the box next to Preserve Favorites and Website Data after selecting the checkboxes for Temporary Internet files and website files, cookies and website data, history, form data, and InPrivate Filtering.
To remove the items, click Delete.
Select the Content tab.
Then click OK after selecting Clear SSL state.
Adding to the Trusted Sites
Launch Internet Explorer.
Select Internet Options from Tools menu options.
Uncheck the Enable Protected Mode checkbox after clicking the Security tab.
Select Sites, then Trusted Sites.
Remove a checkmark from the box that says "Require server verification (https:) for all sites in this zone."
Include *.backup.com, *.intuit.com, and *.intuit.net. Decide on Close.
Select Sites from the Privacy tab.
Write *.quickbooks.com and *.intuit.com in address bar.
Every time you add a web address, select Allow.
Pick OK.
Hope the above data will help you in resolving the issue of QuickBooks Data protect is not working, but still if you are facing issue then contact us. Our Dancing Numbers team will help you with this.
Accounting Professionals, CPA, Enterprises, Owners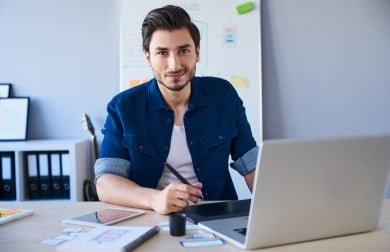 Looking for a professional expert to get the right assistance for your problems? Here, we have a team of professional and experienced team members to fix your technical, functional, data transfer, installation, update, upgrade, or data migrations errors. We are here at Dancing Numbers available to assist you with all your queries. To fix these queries you can get in touch with us via a toll-free number
+1-800-596-0806 or chat with experts.
---
Frequently Asked Questions
Can I Disable Intuit Data Protect?
Delete Intuit Data Protect from the Startup folder. Right-click Intuit Data Protect and select Delete.
How do I Manually Update Intuit Data Protect?
Right-click the Intuit Data Protect icon and choose About Intuit Data Protect. Select Update. Once the update is complete, select OK.
How You can Update Manually QuickBooks Desktop for Windows?
Update QuickBooks Desktop by going to Help.
Choose Get Updates after choosing Update Now.
Close QuickBooks and reopen it.
If prompted to install the update, choose yes.
After the installation is complete, adhere to the prompts on the screen.
How You can Update Manually QuickBooks Desktop for Mac?
Choose Check for QuickBooks Updates from the menu in QuickBooks.
A new startup option is Install.
What Type of Software is used to Protect Data?
Numerous security solutions frequently include firewalls to secure everything from endpoints to networks. Data center security software will offer a firewall, but it will be one made specifically for the local networks and computing resources found in data centers.