Microsoft Excel is a spreadsheet software program. It is broadly known as MS Excel. It offers several tools, features, and programs, which makes this software quite profitable. Hence, it is almost a necessity for global companies in a diverse range of fields. Know how to password protect a microsoft excel file.
Save Time, Reduce Errors, and Improve Accuracy
Dancing Numbers helps small businesses, entrepreneurs, and CPAs to do smart transferring of data to and from QuickBooks Desktop. Utilize import, export, and delete services of Dancing Numbers software.
Protecting MS Excel is very important given the important information users tend to save on this computer program. Also, by protecting MS Excel spreadsheets or workbooks, users can prevent unwanted accidents like the deletion of important formulas or saved worksheets. Protection of worksheets becomes even more important when users work with templates. This is because, at times, users might delete their unsaved works, or they might be subjected to misuse.
How to Password Protect a Microsoft Excel File?
Step 1: Users should open the Excel file that they wish to secure.
Step 2: Then users should move forward to choose Protect Workbook from the Review tab.
Step 3: The next step is selecting structure from the Protect Structure and also the Windows dialogue box in display.
Step 4: Then, users must enter a password of their choice to make sure their workbook is secure. The password has to be strong enough so that others cannot make any unwanted changes to the structure of the Excel workbooks.
Step 5: After creating a strong password. Users must go forward and click 'OK'. When the selected workbook is password-protected, the Protect Workbook tool in the dialogue box remains selected.
Step 6: After going through all the steps, users can either opt for password protection or choose not to do it.
Password Protection at a Glance
When users protect a workbook at the Workbook level, its structures cannot be modified. You, as the user, can add a protection layer by assigning a password to it. When you do something like this, others cannot turn off the workbook protection unless and until they have the assigned password.
When you apply a password, make sure to note it down in a secure place, Since if you forget a password, you will be unable to retrieve it. Adding a password to your worksheets and workbooks will ensure that others will not be able to turn off workbook protection.
How to Disable Your Microsoft Excel Passwords?
It is also possible if you protect your workbooks with passwords and then want to disable the setting. You need to follow certain steps to disable the password protection, and then you are good to go!
The steps are as follows:
Step 1:

After opening an excel file, choose Protect Workbook from the Review Tab in the display.

Step 2:

After this, go to the Password text area of the Unprotect Workbook dialogue box and type sesame. Then click 'OK'.

Step 3:

Enter your assigned password to proceed with disabling the workbook protection.
Some Important Points to Keep in Mind
Users must remember the passwords they assign for the Excel file protection. Microsoft is unable to retrieve the password if users forget then. Hence, you must keep a password that is easy to memorize or note down somewhere secure.
Microsoft does not put any restrictions on the passwords that users choose to keep. There is no restriction concerning the length, characters, numbers nut. However, passwords are case-sensitive.
Just like credit card numbers, passwords for Excel file protection are also very sensitive. It is advisable not to share or distribute them with anyone.
Users must be very cautious and alert while sharing their files and passwords with others. There is always a risk of passwords falling into the hands of undesirable users. It is important to remember that just locking a file with a particular password is not a guarantee that it is safe from the malicious intentions of others.
This article had the aim of delivering the importance of password-protecting Excel files. Hopefully, this article has given you some perspective on the importance of protecting your information in Excel.
The use and importance of MS Excel are increasing every day. Hence, it is the responsibility of the users to protect their important files and protect them from any undesirable harm.
Accounting Professionals, CPA, Enterprises, Owners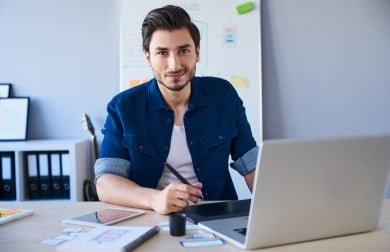 Looking for a professional expert to get the right assistance for your problems? Here, we have a team of professional and experienced team members to fix your technical, functional, data transfer, installation, update, upgrade, or data migrations errors. We are here at Dancing Numbers available to assist you with all your queries. To fix these queries you can get in touch with us via a toll-free number
+1-800-596-0806 or chat with experts.
---
---
Which Type or Level of Protection should I use?
If you want to control the level of access, then cell or file-level protection is more preferable. However, suppose the aim is to control how users can work with your worksheet. In that case, workbook level protection is helpful, and to control the work within an individual worksheet, worksheet level protection should be used.
What is the Difference Between Protect Worksheet and Protect Workbook?
Protecting the worksheet prevents users from modifying any data in the excel worksheet. However, protecting a workbook helps prevent users from modifying the structure of any worksheet like adding, deleting data, etc.
Different Levels of Protection
Users can protect MS Excel worksheets at three different levels. Protection of workbooks at the workbook level, the sheet level, or the cell level. Users can password-protect to open a file; password protection to make any changes to the file data or change the file's structure. Password protection can also be applied to applications like adding, deleting, or even hiding worksheets.
Let's take a closer look at the three protection levels of MS Excel:

Workbook Level- Protection at this level protects users from making any changes to the workbook structure. For example, the addition of files or deletion of files. And even display hidden worksheets. Users can also prevent any unwanted changes in the position or size of the worksheet windows.


Sheet Level- Protection at this level can be helpful to prevent any changes to a worksheet. Users can make specific settings that will allow any third party to make certain changes. These might include particular elements that users can decide they would be subjected to change.
Does Excel Allow Password Protection in Separate Tabs?
Excel allows users to password protect individual sheets. Users can protect individual sheets independently by using different passwords.