Most often, you might have felt the urgency of merging two company files on QuickBooks into a single file. This mostly happens when you have various departments or entitles, each of which has separate QuickBooks company files. Know How to Merge Two QuickBooks Company Files?
Save Time, Reduce Errors, and Improve Accuracy
Dancing Numbers helps small businesses, entrepreneurs, and CPAs to do smart transferring of data to and from QuickBooks Desktop. Utilize import, export, and delete services of Dancing Numbers software.
Especially, when a company has acquired another company, and there's a collaboration happening. For such instances, merging two company files on QuickBooks makes the work easier and faster.
What is the Merging of QuickBooks Company File is all about?
There are many scenarios where an organization is required to mix different QuickBooks company file into one single file. This is when different QuickBooks files are merged for better use. This also helps to make lucrative business decisions quickly and easily.
How Merging Company Files on QuickBooks do takes place?
Very similar to the process of migrating data, merging files on QuickBooks stands out to be almost the same. If a QuickBooks company file is in the process, utilities like VERIFY DATA and REBUILD DATA must be run prior to the merging process.
After the process, a fresh backup of all existing files needed to be saved.
Things to Remember while Merging QuickBooks Files
The main objectives of merging two company files include being easily readable, creation of Chart of Accounts, and look similar to other different files.
However, there are few things to keep in mind while merging two company files. One of the most essential amongst that is files can be merged only if it has the same name, type, and gradable level.
Here are few instances where two company files on QuickBooks cannot be merged:
The accounts won't be merged if the files are at different levels. To state an example, would be a specific 'Telephone' account would be unable to combine with a 'Telephone' sub-account.
If the files have different spellings they won't merge. For eg., the 'Telephone' file would be unable to be merged with 'Phone'.
If the files have unmatched account numbers.
At times, there might be a need to log in to your files thereby turning them into a multi-mode to allocate space for the combination routine.
What data is not allowed for Merging?
There are few data that you cannot merge. Mentioned below are for your reference of the same:
Payroll Checks: Payroll checks are usually combined as regular checks and thus do not display in payroll reports.
Memorized Transactions: Memorized Transactions cannot be transferred from the secondary files.
Bank Reconciliations: Bank Reconciliations are unsupported on QuickBooks.
Negative Inventory Data Files: Data files that contain negative inventory and assembly builds poses as being tough to be merged.
Sales Tax Data Files: Data files that contain sales tax groups and items cannot be merged due to certain modifications to be taking place later.
Customer Notes and To-Do Lists: Customer Notes and To-Do Lists are unable to be merged.
Customer Fields: Customer Fields that are fetched from transactions cannot be merged.
How to Merge QuickBooks Company files?
Here are the steps to Merge Two QuickBooks Company Files:
Method 1: Built-In Merging Company Files Feature
QuickBooks Desktop Enterprise has a feature that is already built-in. It aids in merging reports from various other company files. Thanks to this feature, it will be possible for you to merge reports.
You can merge company files on QuickBooks with its super-easy to use the pre-loaded feature. Steps to execute the same are as below:
Step 1: Visit the QuickBooks Reports menu and select Combine Reports from Multiple Companies.

Step 2: Tap on Add Files and then navigate to another company file and hit Open. Follow the same for additional files.

Step 3: Under select reports for combining, select the reports you wish to merge.

Step 4: Fill data range fields: From and To.

Step 5: Select a Report Basis.

Step 6: Select Combine Reports in Excel. Following this step, an excel sheet would be appearing with the combined information.
Method 2: Merging Company Files on Third-Party Software
Other than the built-in feature, you can also use other third-party software that helps you to combine reports from various multiple company files.
Method 3: Merging Company Files by Manual Exports
Step 1: Tap on the first data file and start creating a report for this file.

Step 2: Export the report in Excel format and save the same.

Step 3: Tap on the second data file and start creating a report for this file.

Step 4: Export the report in Excel format and save the same.

Step 5: Run Microsoft Excel and workbook.

Step 6: Manually merge the two downloaded reports into a new worksheet.

Step 7: Save the workbook to finish merging.
Now, the concept of merging two company files on QuickBooks shouldn't be a hiccup for you. Follow the steps mentioned above and get the work started smoothly.
Accounting Professionals, CPA, Enterprises, Owners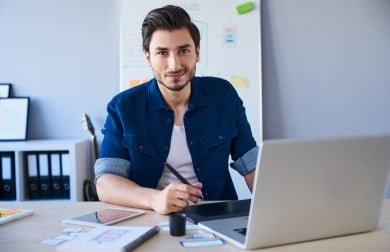 Looking for a professional expert to get the right assistance for your problems? Here, we have a team of professional and experienced team members to fix your technical, functional, data transfer, installation, update, upgrade, or data migrations errors. We are here at Dancing Numbers available to assist you with all your queries. To fix these queries you can get in touch with us via a toll-free number 1800-689-5491 or chat with experts.
---
What Reports can I Merge with QuickBooks' Built-in Feature?
With QuickBooks built-in feature, you would be able to merge the following types of reports:

Balance Sheet Standard


Balance Sheet Summary


Profit & Loss Standard


Profit & Loss by Class


Statement of Cash Flows


Trial Balance
Does the built-in file Merging Feature available on QuickBooks Desktop Enterprise?
Yes. The merging company files feature is pre-loaded on QuickBooks Desktop Enterprise.
What third-party Software is recommended for method 2 of Merging Company Files?
QuickBooks Pro or Premier are excellent choices for method 2 of merging company files since it comes along with many other additional features.