The accounting software, QuickBooks, is easy to learn for people with accounting knowledge. However, it is hard for someone who has hardly any knowledge of finance or is technically challenged. This popular accounting system is compatible with all sizes of businesses. Learning QuickBooks may appear to be a daunting task initially. There are a plethora of factors that determine the difficulty level. QuickBooks is a cloud-based, user-friendly application that gained fame due to its scalability, functionality, and flexibility.
Save Time, Reduce Errors, and Improve Accuracy
Dancing Numbers helps small businesses, entrepreneurs, and CPAs to do smart transferring of data to and from QuickBooks Desktop. Utilize import, export, and delete services of Dancing Numbers software.
Why may Learning QuickBooks seem Hard?
There are many who find learning QuickBooks challenging due to the following reasons:
Adequate Accounting Knowledge
You must have optimal knowledge about the fundamentals of accounting. The basics of bookkeeping generally include charts, debit and credit concepts, and other core topics.
If someone without a sound idea of finance uses QuickBooks, the outputs will not be accurate. While fixing the unorganised books, you need to invest additional money and time. Moreover, this messy situation will lead to headaches and probable tax liabilities.
Frequent Updates
QuickBooks and QuickBooks Online are subject to routine annual updates. Generally, after the update, there are many new or older features added or eliminated inside the tool. Learning these features every time is an arduous task, thus causing mild inconvenience.
Overcoming the Learning Curve
You will get the satisfaction of using QuickBooks after overcoming all the challenges associated with it. The fact is that the time to get familiar with a software totally depends on the users.
In addition, another problem associated with any tool is the subscription. Some users prefer investing in cheaper QBO versions, which do not feature the extraction of customer reports. Such situations are indeed frustrating for users.
What Makes QuickBooks Learning Easy?
A few related abilities, such as the following, will be useful if you intend to master QuickBooks.
Sound Computer Knowledge
Considering that QuickBooks is a software programme, having prior computer experience will speed up your learning. Even if you won't have to solve software-related problems, it's nevertheless beneficial to comprehend how your computer's operating system works. You might need to search your hard drive for crucial files, for instance.
Accounting
Depending on the position you apply for, different accounting skills will be required. For instance, a payroll clerk or general manager won't have the same level of understanding of the industry as an accountant. But because QuickBooks is an accounting programme, you need to have a fundamental understanding of accounting.
Is QuickBooks Beginner-Friendly?
A beginner can easily learn the operation of this bookkeeping tool. Since the person is new to the concept, he or she may find challenges at first, but it is not as hard as it appears. It is your experience or your QBO version that ascertains the difficulty level.
However, Its interface is user-friendly and offers online courses, tutorials, and videos to get to know the software.
What Does the QuickBooks Learning Include?
Although there are various QuickBooks versions, including QuickBooks Desktop and QuickBooks Online, these topics are covered in most training sessions.
Online Billing and AP Tracking
Users of QuickBooks can utilise the feature to produce invoices. This feature allows you to generate an Accounts Receivable Ageing Report and keep track of the progress of your accounts payable. Businesses that offer goods and services on credit can benefit from mastering this function to easily keep track of past-due accounts.
Reports Generation
Anyone in charge of the books must be able to create reports. You may quickly generate financial reports with QuickBooks, but in order to identify issues and fix them right away, you must comprehend these reports. Users must also understand how financial reports relate to one another, verify individual ledgers to review transactions, and spot warning signs that could point to inefficient or mistaken company practises.
Taking care of Payroll and Taxes
The employee payroll system in QuickBooks is another element that appeals to business owners. The accounting programme also manages payroll taxes and prepares your tax returns. You can learn which tax forms are available in your area and how to utilise them through training.
Tracking Expenses
Users also need to become adept at tracking spending. You can easily track business spending with QuickBooks to have a better understanding of how your company is doing. There are other approaches to entering expenses into the accounting programme, though.
You can avoid making mistakes that could mess up your accounts by becoming familiar with the numerous QuickBooks transaction types and knowing which ones you should be using.
Reconciling the Banks
Business owners can simply link their bank and credit card accounts to QuickBooks. You can avoid manual data entry and move right to matching charges to properly categorise entries by directly integrating bank details into the accounting programme.
To run a business with sound finances, proper bank reconciliation is necessary. QuickBooks can also recommend categories for charges or deposits in your bank account based on previous reconciliations. With QuickBooks training, you can become more knowledgeable about account reconciliation to minimize hassles throughout tax season.
How Will I Learn QuickBooks?
There are several practical and convenient ways to learn how to use QuickBooks. They are:
QuickBooks Tutorials
The QuickBooks tutorials provide quick, free video guides for a variety of activities. These tutorials go over a lot of different QuickBooks features, such as billing, sales, taxes, inventory, and accounting.
QuickBooks Training
QuickBooks training for both new and experienced users covers both the online and desktop versions of the programme. Basic payroll and accounting concepts are also covered in the course. Users can choose between self-paced online video training and in-person instruction.
Learning Centre for QuickBooks
The QuickBooks Learning Centre is accessible via the programme's Help menu and offers short learning courses, PDF instructions, and a learning site where you may interact with other users.
How Much Time Does It Take to Learn QBO?
The intricacy of your business operations, the version of QuickBooks you are using, and your previous accounting knowledge are all variables that affect how long it takes to learn QuickBooks.
You can quickly master the fundamentals of QuickBooks if you have some familiarity with bookkeeping and accounting. QuickBooks has an intuitive user interface and provides a variety of training materials, including tutorials, videos, and online courses, to aid in speedy programme learning.
Gaining proficiency with QuickBooks may take several weeks or months if you have no prior accounting or bookkeeping knowledge. Before you can use the software properly, you might need to grasp fundamental accounting concepts like debits and credits, a chart of accounts, and financial statements. Additionally, you might need to practise documenting transactions, balancing accounts, and producing reports.
The amount of time it takes to learn QuickBooks can vary depending on the version you are using. It could take longer to learn if you use more sophisticated functions. Although it has fewer capabilities than the desktop version, QuickBooks Online is often simpler to use.
In conclusion, the amount of time it takes to learn QuickBooks varies based on your background and how complex your company's activities are. Most people can become adept at using QuickBooks within a few weeks to a few months with practice and perseverance.
What makes QuickBooks Training Important?
You may practise using the accounting tool with QuickBooks training without accidentally messing up the company's books. The learning curve is slowed down if you know where to record revenue, expenses, assets, liabilities, and equity components.
To better understand their company's performance, business owners can access a variety of QuickBooks courses and training possibilities. Online QuickBooks training is a tool that bookkeepers and accountants may utilise to enhance their offerings.
Learning QuickBooks is particularly beneficial if you intend to switch to a cloud-based accounting system that offers connections with your current applications. Given how innovative QuickBooks is, it's not surprising that the firm encourages third-party connectors. With more than 650 integrations with outside apps, workflows can be automated, and manual data entry can be done away with. You may connect your QuickBooks account to document signing applications, project management programmes, advanced cost management software, and more.
What does QuickBooks Cover?
Accounting software is accessible in the form of QuickBooks, which is also available online and on desktop computers. Several of the features of QuickBooks include:
Billing and Sales Administration
By establishing invoices and then tracking sales per client, you can control revenue and sales. Clients and the invoices you've created for them are listed in an accounts receivable ageing report.
Monitoring Invoices and Expenses
Your employer will automatically keep track of expenses after linking the business' bank and credit card accounts to the QuickBooks system. Your upcoming due dates for your bills will be listed on an accounts payable report.
Reporting
Through built-in reports that you can generate in a matter of minutes, you can assess the stability and productivity of your organisation. A balance sheet report compares the assets, liabilities, and equity, while a profit and loss report provides a summary of how lucrative the company is.
Payroll Administration
The technology lets you pay employees via direct deposit or check, takes care of federal and payroll taxes automatically, and completes payroll tax forms for you.
Inventory Control
The system offers a variety of reports so you can stay informed about the status of your products and automatically updates inventory information as you enter transactions.
Conclusion
In terms of accounting and bookkeeping software for businesses, QuickBooks is a leader in the field. It is used by small and midsize businesses to manage payroll, keep track of income and expenses, and stay in good financial standing.
Accounting Professionals, CPA, Enterprises, Owners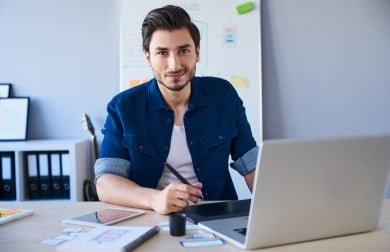 Looking for a professional expert to get the right assistance for your problems? Here, we have a team of professional and experienced team members to fix your technical, functional, data transfer, installation, update, upgrade, or data migrations errors. We are here at Dancing Numbers available to assist you with all your queries. To fix these queries you can get in touch with us via a toll-free number
+1-800-596-0806 or chat with experts.
---
Frequently Asked Questions
How Long does it take to Learn QuickBooks?
Certification for QuickBooks may take as little as 2–3 weeks. QuickBooks training provides two days of live online teaching or self-paced learning. These consist of an exam voucher, a study guide, and a practice test. Once they feel ready, students can either take the test in person at a Certiport testing location or online through the Certiport website.
Can a Beginner use QuickBooks?
Yes, QuickBooks is accessible to beginners. Although QuickBooks may initially seem intimidating, learning it is not always difficult. The intricacy of your business operations, the version of QuickBooks you are using, and your past accounting knowledge are all important considerations when determining how challenging it will be to learn QuickBooks.
What are the Knowledge Requirements to Learn QuickBooks?
If you have previous accounting and bookkeeping knowledge, you might find learning QuickBooks to be rather simple. The basic elements of QuickBooks may be learned in a few hours, and the programme has an intuitive user interface. Besides, you must also have computer proficiency to understand its operations.