If you are a QuickBooks user and also acknowledge credit cards via QuickBooks payments, you may have noticed that the processing fees are incredibly high. According to QuickBooks, it must charge businesses a particular premium for the convenience of using and accessing payments and accounting in one platform. If reports are to be believed, QuickBooks Payment statements we have noticed have some of the biggest fees in the industry.
Save Time, Reduce Errors, and Improve Accuracy
Dancing Numbers helps small businesses, entrepreneurs, and CPAs to do smart transferring of data to and from QuickBooks Desktop. Utilize import, export, and delete services of Dancing Numbers software.
QuickBooks Credit Card Processing Integration is Available
QuickBooks did not allow third-party payment integration for a very long time. After enough compulsion from customers along with the riding competition from account software providers, QuickBooks, at last, accepted its outside credit card processing.
It is important to note that not all merchant accounts are compatible with direct QuickBooks integration.
Quick Pick List of Payment Processors That Can Integrate With QuickBooks:
---
How You can Choose the Best QuickBooks Credit Card Processor?
When selecting the ideal credit card processor for a successful QuickBooks Integration, there are certain factors that cannot be neglected. Such factors are stated below:
Seamless Integration with QuickBooks
Credit card processor must integrate easily with QuickBooks with the help of their technology or by certified third-party gateways, paving the road for effective and seamless payment processing plus bookkeeping.
Most of the time processors will uphold that they can easily integrate with QuickBooks, however, the reality differs. In reality, they offer multiple manual steps to import the data every time it is required to be included in the accounting software.
Credit Card Processing Rates and Fees
Credit card processors levy a range of rates and fees comprising monthly fees, transaction fees, along with processing fees. Business owners must search for a particular processor that has competitive fees and rates that are in line with the budget plus transaction volume.
Trustworthy Customer Support
Owners must search for a credit card processor that promises trustworthiness and receptive customer assistance. It is predominantly crucial for businesses that depend extensively on payment processing and require instant help with any problems that can occur.
Security
Security is an important consideration for any kind of business that deals with sensitive financial details. The credit card processor must provide strong security features like fraud protection and encryption to make sure the security of customer data and business data.
Reviews and Status
It is crucial to check out the reviews and reputation of the possible credit card processors. Search for providers who have positive customer feedback, a good track record of providing quality service to their customers, and high ratings.
---
How to Sync third-party Transactions with QuickBooks Online?
Your credit card transaction can be entered into QuickBooks Online in a number of different ways. However, none of them are as smooth as Intuit's own payment integration, but using a third-party processor can result in savings that can be more than the price of adding extra accounting procedures to import the sales.
Direct Integration via Plug-ins and QuickBooks-Compatible Apps
Several third-party credit card processing organizations deploy specialized apps along with plugins in order to sync and make them work with QuickBooks Online. These apps streamline integration by enabling direct data transfer and transaction synchronization between QuickBooks Online and your credit card processing service.
Your processor will require to have a dedicated app or plugin for interacting with QuickBooks Online in order to connect these services. This is typically the best option for integrating payments with QuickBooks because your processor manages everything and there are no additional third-party costs.
Third-Party QuickBooks Direct Integration Gateways
Gateway providers act as middlemen for QuickBooks Online and your credit card processing service. They make it easier for data to be transferred between the two systems while guaranteeing your transactions are appropriately documented in your accounting programme. Melio, Authorize.net, and Method.me are a few popular gateway providers that work with QuickBooks Online.
The fees and the details associated with third-party gateways must be taken into account. Working together with a gateway provider has its own perks. You can modify your credit card processor, however, you do not need to change your payments integration with QuickBooks.
Manual Import of Transaction Data
Businesses may choose to actively import transaction data into QuickBooks Online from their credit card processing solution. To do this, you'll need to import the exported CSV or Excel file into QuickBooks Online after exporting transaction data from your processing service (often in the form of a CSV file).
While needing more manual work, this technique provides a solution for companies using credit card processing services without gateway providers or direct integration alternatives.
---
QuickBooks API Integration with Custom Software
Developers can use the instructions in the QuickBooks Online API documentation to submit sales data from a third-party credit card processing service to QuickBooks Online. The following steps are often added in the process:
Authentication: In order to secure access to the QuickBooks Online API, you must first authenticate your application with QuickBooks Online using OAuth 2.0 before submitting any data. You will need an access token and a refresh token to complete this process.
Adding Payment Information to Invoices or Sales Receipts: After creating an invoice or sales receipt, you must add payment information from your third-party credit card processing service to the transaction. This entails generating a Payment object via the API, specifying the applicable Sales Receipt or Invoice as well as the payment method, total, and other pertinent details.
Making an Invoice or Sales Receipt: In QuickBooks Online, you must make an Invoice or Sales Receipt in order to transfer sales data from a third-party credit card processing service. In-depth instructions on how to build these entities using JSON payloads, providing necessary fields such as customer information, item descriptions, and transaction amounts, are provided in the API documentation.
Error Handling and Validation: By covering error handling and validation in the API documentation, you can be sure that your application will be able to deal with any problems that may come up while transmitting data. Before transferring data to QuickBooks Online, this involves handling API response codes, looking for mistakes, and validating the information.
Developers can efficiently communicate sales data from external credit card processing services to QuickBooks Online by following the instructions in the API specification, resulting in seamless integration and precise financial reporting.
---
Who to Select for QuickBooks Credit Card Processing Integration?
We've done our homework and chosen the best credit card processors that can integrate with QuickBooks. The merchant services providers mentioned below offer direct integration or indirect integration.
Providers with direct integration offer solutions like payment gateways, plugins, or APIs that seamlessly transfer your transaction details and payment history from your merchant account to QuickBooks. Providers with indirect integration can still be used with QuickBooks, but they may require you to take extra steps such as manually uploading reports or signing up with a third-party service. Each description stated below will offer additional insight.
Merchant Account for QuickBooks
CDG Commerce
#Best for Plugin Selection and Gateway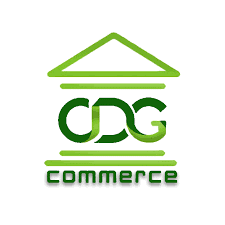 CDG Commerce takes a top position for QuickBooks payment integration as one of the best choices for integrating credit card payments and accounting. This service may help companies with a variety of integration choices, including choosing the best payment processor for third-party paid and free software plug-ins as well as assistance with unique software integrations via APIs and developer tools.
However, there isn't a direct integration between CDG Commerce and QuickBooks Online.
Here's a general overview of how the integration process may function accessing CDG Commerce plus a third-party gateway provider:
Support from a Compatible Gateway Provider: Your CDG Commerce specialist will assist you with choosing a third-party gateway based on the demands of your company's point-of-sale.
Establish a Link Between the Gateway provider and QuickBooks Online: After establishing a connection between CDG Commerce and the gateway provider, you will connect the gateway provider and QuickBooks Online. Authorizing access often entails logging into your QuickBooks Online account via the platform of the gateway provider.
Connect CDG Commerce to the Gateway Provider: After determining on an suitable gateway provider, you will connect your particular CDG Commerce account to that company. Typically, you must log in to the platform of your gateway provider, add CDG Commerce as a payment processor, and enter the required API credentials and account details.
Synchronize Transactions: After the sync settings are set up, the gateway provider will automatically synchronize transaction data from CDG Commerce to QuickBooks Online, including sales, refunds, and fees. This guarantees that your QuickBooks Online financial records are correct and up to date.
Set Sync Settings: After both connections are established, you can do so on the platform provided by the gateway provider. This could entail choosing the data synchronization interval, tagging payment options and accounts, and establishing tax rates.
Review and Reconcile: After the synchronization is finished, you can check the correctness of the imported data and make sure it matches your financial records by reviewing and comparing your transactions in QuickBooks Online.
Generally Accepts all Types of Businesses
CDG Commerce not only makes it convenient to integrate with QuickBooks, the company also provides services to majority of the industries and offers an extensive range of services to address the requirements of both brick-and-mortar and e-commerce businesses.
The company has a very good rated customer support that provides services 24/7. Not to mention, it has sustained an almost perfect score from the time it was first reviewed 10 years ago. Those business owners who are wishing to shift away from QuickBooks Payments are suggested to take CDG Commerce into consideration.
---
Additional QuickBooks Integration Options
Shopify
#E-commerce Made Easy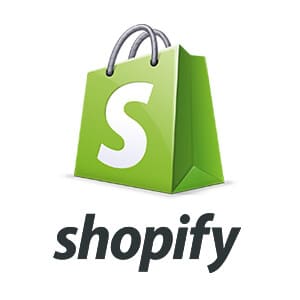 Shopify is a fantastic solution for the e-commerce merchants who may or fail to uphold physical storefronts. Not to mention, Shopify has a limitless customizable online store expertise along with email marketing, chargeback recovery, rewards programs, plus an iPad-based point-of-sale application which the merchants can utilize to acknowledge payments in-person.
Furthermore, Shopify provides month-to-month pricing schemes with product tiers and variable pricing.
Integrating Shopify with QuickBooks
To accomplish integrating with QuickBooks via Shopify can only be acknowledged with the help of a third-party plugin. Consequently, your expertise with accessing QuickBooks via Shopify will differ based on the type of plugin you choose.
The good news is that Shopify App store has a complete section committed specifically to various QuickBooks Integration Solutions that has all the descriptions and reviews of every plugin. Merchants can choose which one is most attractive in regards to pricing, features, plus user feedback. Not to mention, some even comprise free trial periods.
Reviews of Shopify
Shopify's head office is in Ontario. It has been functioning since the year 2005. The company offers, email, phone, along with live chat support to its every merchant tiers and makes the most of its seldom online complaints, even when it has a huge user base. Usually, Shopify has received an A+ or A rating for its services.
---
Host Merchant Services
#Merchant account with a long history of top ratings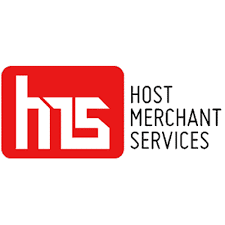 As per market reviews, Host Merchant Services is one of the most durable and well-established Merchant Account that is categorized in the top-rated category. The reason it deserves a spot on this particular list is that it has always ranked as one of the prime transparent and cheap merchant account providers on major review portals.
Add to its list of credentials, the company has acquired a dozen or more positive testimonials online and only has certain public complaints in its entire journey.
QuickBooks Host Merchant Services Integration
Host Merchant Services provide QuickBooks integration via its Verosa Gateway. The Verosa Payment Terminal for QuickBooks combines with QuickBooks Premier, QuickBooks Pro, QuickBooks Enterprise or QuickBooks Accountant.
Including a USB card swipe enables you to acknowledge in-person payments and dodge increased 'card not present' rates. Furthermore, Host Merchant Services does not particularly charge anything extra for the purpose of QuickBooks Integration, however, the merchants must be sure to ask about the possible expenses that are related with including a payment gateway or including other crucial features.
Reviews for Host Merchant Services
Established in 2009, Host Merchant Services is positioned in Newark, Delaware. The organizations provides email and phone assistance. Host Merchant Services presently has a A+ rating with review platforms like Better Business Bureau.
---
Payment Cloud
#High Risk Specialists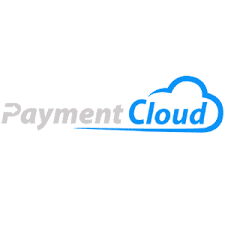 Payment Cloud is considered as one of the most exceptionally rated providers on CPO. They have a very good review score due to their significantly low number of customer complaints in the short duration the company has been functioning.
Payment Cloud has high risk specialists who have earned a repute in the industry to address the high risk merchants since its very beginning. Even though if you are not from the high risk industry, the credibility of Payment Cloud is quite high as a complete payment provider.
PaymentCloud QuickBooks Integration
It is possible to integrate PaymentCloud with QuickBooks accounting software with ease and offers industry-particular solutions that assist to modify the software to the requirements of the merchant's. As per PaymentCloud, it assists in providing lower rates along with enhanced integration and automation for the particular QuickBooks platform.
Reviews for PaymentCloud
Established in 2015, PaymentCloud is situated in Woodland Hills, California.
When choosing a third-party credit card processor to collaborate with the accounting software QuickBooks Online, business owners should consider carefully several different factors to make sure an efficient and seamless integration that address the unique requirements.
Compatibility is of crucial important since it is important to select a processor with a verified integration with the particular QuickBooks Online either via plugins or apps or compatibility with the particular third-party gateway providers.
In addition to it, business owners must measure the transaction costs along with the pricing structure of the processor, considering not just the expense for every transaction but also the additional charges or monthly fees that may be applicable.
The seamless integration along with easy setup is another crucial factor, since a complex-free and user-friendly integration procedure can help save a lot of resources and time. Furthermore, the degree of assistance and customer support offered by the processor can hugely influence the total user expertise, making it important to analyze the receptiveness and quality of their particular support services.
Finally, if you still get confused, give a call to our team of experts to understand about the best merchant accounts for QuickBooks Integration 2023.
Accounting Professionals, CPA, Enterprises, Owners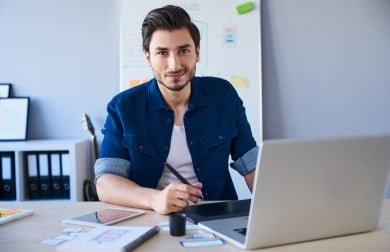 Looking for a professional expert to get the right assistance for your problems? Here, we have a team of professional and experienced team members to fix your technical, functional, data transfer, installation, update, upgrade, or data migrations errors. We are here at Dancing Numbers available to assist you with all your queries. To fix these queries you can get in touch with us via a toll-free number
+1-800-596-0806 or chat with experts.
---