QuickBooks Software immediately comes to mind whenever we talk about accounting. For managing accounting and financial matters, there is no better software than QuickBooks. It will be nice to have a product that you could utilize in conjunction with QuickBooks for managing your human resources. We have covered 5 incredible HR products that work well with QuickBooks in this article. You can use QuickBooks accounting functions while completing all aspects of human resource management.
Save Time, Reduce Errors, and Improve Accuracy
Dancing Numbers helps small businesses, entrepreneurs, and CPAs to do smart transferring of data to and from QuickBooks Desktop. Utilize import, export, and delete services of Dancing Numbers software.
About Human Resources
According to the definition of human resources, the HR division looks after the employees, who are the company's most valuable asset. In addition to ensuring that workers have all they need to carry out their daily jobs, HR experts are in charge of fostering a positive work environment that draws and retains skilled workers.
Recruiting, maintaining employee relations, and developing corporate policy are just a few of the many activities carried out by human resources experts. In small businesses, HR generalists handle all pertinent activities, whereas in larger businesses, HR specialists may focus on particular areas, such as recruiting and hiring, compensation and benefits, or HR operations.
Additionally, Human resources administer crucial corporate policies and rules. For instance, they guarantee GDPR and Equal Employment Opportunity (EEO) standards are followed. They must stay informed about modifications to labor law and look into fresh HR developments to ensure the organization runs properly.
Functions of Human Resources
Despite the ambiguity surrounding its definition, a human resource system can be broadly understood as a device that gives HR staff the ability to store and manage HR data. The HR software's core capabilities include the following:
Maintaining Worker Data.
Overseeing an Employee Portal.
Monitoring the time off that Workers take.
Monitoring Employee Compensation and Perks.
Ensure that every Personnel receive the Necessary Training a right time.
Making a Plan for Hiring.
Creating Graphs and Charts for Reporting.
About QuickBooks
In 2023, QuickBooks is the most widely used accounting programs for all the small enterprises. Whether you want to stop using paper books, your spreadsheets have become multi-headed hydras, or you need a better solution than your present software, QuickBooks can be a wise decision without breaking the bank.
Despite being most well-known for its bookkeeping software, QuickBooks also provides a number of accounting and financial solutions for small businesses.
Functions of QuickBooks Software
As your company expands, you bring on full-time staff as well as contractors and independent workers. Once you have to register for the QuickBooks Payroll to simplify monthly payments and QuickBooks Time to record billable hours. Following are some functions of QuickBooks:
Invoicing
Tracking of Bills and Expenses
Tracking of Employ time and Expenses
Online Payments
Payroll
Top 5 HR Software that Itegrate with QuickBooks
For more dedicated and targeted workflows when you wish to streamline your operations, integrating an HR application with your QuickBooks becomes crucial. Below, we've covered 5 HR software that QuickBooks can interact with.
A human resources solution for small firms is HRweb. It aids in your effective and thorough management of your workforce. You can return to more strategically important business activities by giving HRWeb your HR-related chores. This program streamlines your resource management, from candidate tracking to onboarding.
QuickBooks Pro, Premier, Enterprise, and Online versions are all compatible with HRweb.
Features of HRweb
The ideal tool for administrative duties in a small organization is HRweb. By using this program, you can keep talent on board, uphold regulatory compliance, and enhance activity control.
It has a recruitment module that can be easily integrated into your website. Therefore, using the XML code, you may easily post job openings on Indeed and other platforms. It is entirely possible to manage candidates online.
This program enables the HR department to automatically track and manage staff attendance and office hours. This module also allows for the tracking of employee leaves.
The HR department can also set up a feedback cycle wherein workers can provide feedback in one of more than 1000 pre-established categories and questions.
For small and medium-sized businesses, there is also HR software called InStaff. It really is a replacement for your pricey HRMS and other solutions, such as employee self-service software. Reducing the workload required to complete administrative activities is the software's main goal.
It has a number of functions, including time tracking, private employee files, pay stub viewing, time off requests, and file storage for documents.
Features of Instaff
Every month, you do not need to individually create and email paystubs to each employee of the company. Upload each paystub to InStaff, then unwind. Each paystub will be placed in the appropriate employee's account automatically by the software.
The company's employees would have a single location to manage all payroll-related paperwork. They may easily verify their pay stubs and other information by going to the ESS.
There are other capabilities that allow you to track employee hours, store files, and store confidential employee data.
Every employee can easily look up and locate another employee using a listing of the company's employees.
Tax paperwork can also be produced and added to the employee account, much like pay stubs.
For collaborative accounting and onboarding tasks, QuickBooks is seamlessly integrated with the HR Cloud Onboard and HRIS application. Employee data may be readily managed by the HR department and transferred from the onboarding program to QuickBooks. This includes rapidly creating an account, entering income information automatically, and adding other demographics.
Features of HR Cloud Onboard and HRIS
By guaranteeing compliance, following HR procedures, and providing additional training, you may increase the productivity of employing new staff. A fully complete applicant tracking system provided by the software makes onboarding and offboarding easier.
Even the most complicated operations and workflows may become paperless with HR Cloud Onboard thanks to task automation.
Monitoring federal compliance is a possibility. In order to save time and effort, you can examine tax regulations and confirm employee eligibility online. Practically, you may use the software to e-sign, secure, and audit different compliance forms.
Use the program to create organizational charts that will make the names and roles associated with each job role more clear.
For streamlined working and management, fillable PDFs can be prepared to support HR operations.
To make it easier for new hires to browse videos, articles, and messages, you may set up a company-specific resource channel. It may end up serving as your main location for onboarding and integrating new personnel.
The HR team may monitor critical working KPIs, track employee attendance, and verify client billable hours by integrating EverythingHR with your QuickBooks time, invoicing, and other processes.
This indicates that the HR team would be given the tools necessary by the software to maximize productivity. You may integrate your organizational plan with your HR strategy whether you have one employee or a thousand.
Features of Everything HR
EverythingHR can help you function if you are having trouble running the human resources division of the company. Whether it be payroll or workforce management, this software can help with all HR-related issues.
The tool is intended to organize the way your workforce works. Because of this, with this program, you may assess the performance of your employees and identify serious organizational problems early on.
The self-service site of EverythingHR assists with updating employee personal information, including tracking PTO, tax withholdings, and other data.
The built-in dashboard enables you to monitor absenteeism and keep tabs on each employee's attendance.
The new hires or potential hires don't need to fill out a tone of paperwork to upload their resumes, track the interview process, and finish onboarding.
Citrus HR announces the debut of QuickBooks Online's new integration with their app. With this, users can easily transfer data from robust, time-saving HR, payroll, and people management software to QuickBooks Online, the well-known cloud-based financial services accounting software used by hundreds of thousands of small businesses. This gives small firms access to a range of technology that was previously exclusively available to larger organizations.
Features of Citrus
Citrus HR provides small businesses with everything they require to manage their employees more quickly, easily, and stress- and risk-free than ever before, allowing owners to concentrate on what they do best.
To enhance all financial and human resource procedures, offer seamless connectivity with clients of citrus HR as well as QuickBooks Online.
Integration of people administration and accountancy to create a seamless process from new employee to payroll to accounts made perfect sense in order to make it as simple as possible for small firms to manage their workforces.
Additionally, IT has an expense tool that enables employees to record expenses and small businesses to quickly transmit them straight to QuickBooks Online.
Small, medium-sized, and rapidly expanding enterprises can more effectively use IT. This will free up small business owners to concentrate on their strengths by providing them with everything they need to manage their employees more effectively, confidently, and quickly than ever before.
We've put together a thorough list of the top QuickBooks connectors. Reading the information above will help you choose a solution to integrate with QuickBooks after comparing it to your needs. Make sure it is compatible with the QuickBooks version you purchased.
Once all of the aforementioned needs have been made clear, continue and integrate a productive HR software into your system.
Accounting Professionals, CPA, Enterprises, Owners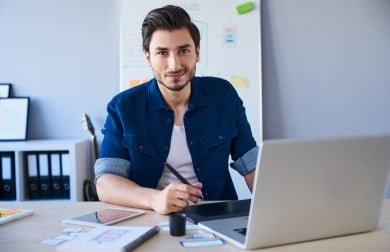 Looking for a professional expert to get the right assistance for your problems? Here, we have a team of professional and experienced team members to fix your technical, functional, data transfer, installation, update, upgrade, or data migrations errors. We are here at Dancing Numbers available to assist you with all your queries. To fix these queries you can get in touch with us via a toll-free number
+1-800-596-0806 or chat with experts.
---
Frequently Asked Questions
Is there an HR Feature in QuickBooks?
The answer is that you may easily access HR services from your payroll account. Only QuickBooks Online Premium and Elite subscribers have access to the HR help center. Only QuickBooks Online Payroll Elite provides HR advisor help. Accounting professionals phoning on behalf of their clients are not eligible for HR support.
Is QuickBooks a CRM or ERP?
QuickBooks just offers accounting functions which is one of an ERP system's components and it is not an ERP. ERP systems helps to assist companies in managing a number of company operations, including production, inventory control, procurement, and sales & marketing.
Name some Human Resources Apps Integrated with QuickBooks Online Advance?
Gusto
Wrike
7 Shifts
QuickBooks Time
Rippling
Onpay
ADP Workforce
CEIPAL ATS
Is QuickBooks a Payroll System?
Yes. Payroll services are available with all QuickBooks Online Payroll options. You will thus get full-service features in addition to automatic payroll. Automated tax and form processing: Payroll taxes are automatically estimated, reported, and paid on a federal and state level, including your year-end filings.
What type of Software is QuickBooks?
The online accounting tool QuickBooks for small businesses enables you to manage your books of accounts across several devices. Your staff can access your company's financial information from anywhere at any time because it is safely stored in the cloud.