Using your credit card is possible with the newly designed Lane 5000 PIN Pad feature. One of the top accounting programs in the globe, QuickBooks is primarily favored by businessmen and always comes back with a fresh approach and powerful metrics to offer services to their customers. You will discover a new QuickBooks concept in this post. Read the article to learn how to install and configure the Lane 5000 PIN Pad driver.
Save Time, Reduce Errors, and Improve Accuracy
Dancing Numbers helps small businesses, entrepreneurs, and CPAs to do smart transferring of data to and from QuickBooks Desktop. Utilize import, export, and delete services of Dancing Numbers software.
What is the Lane 5000 PIN Pad driver for QuickBooks Point of Sale?
For online payments utilizing credit cards in QuickBooks Point of Sale Desktop, Intuit is introducing a new tool called Lane 5000 PIN Pad Driver. In order for QuickBooks Desktop Point of Sale and Pin pad to interact with each other aggressively, a driver is used in this scenario. You may quickly create your Lane 5000 PIN Pad after installing the driver.
Steps to Install The Lane 5000 PIN Pad Driver
In order for QuickBooks Desktop Point of Sale and your PIN Pad to be able to exchange information, a driver is required. If Driver is installed then skip step number one otherwise follow the following steps from starting:
First step is that you have to download the most recent driver in your system.
To begin the installation, locate and double-click the IngenicoUSBDrivers_3.26_setup.exe file that was downloaded.
Click Next.
Select Next after leaving the install folder location alone.
Choosing Next will bring up the USB Driver parameters window.
Uncheck the option next to Uninstall Microsoft USBser driver(s), then click Next.
Choose Install, then choose Finish.
Set up a Lane-5000 PIN Pad for QuickBooks Desktop POS
Make sure you have the driver loaded for your Lane-5000 PIN Pad before you install it. The PIN pad and point of sale can be configured after that is installed. Follow the following procedure after installing or relocating your driver:
Method 1: First You have to Connect Your Pin.
Incorporate the PIN Pad power supply's one end into a power source and the other end into the PIN Pad's back.
After turning on the PIN Pad, connect the USB cable to the computer's USB port using the PIN Pad.
Method 2: Now You have to Run the Setup Wizard in Your QuickBooks Desktop Point of Sale 19.0
Pick Hardware Setup Wizard from the File menu after choosing Point of Sale.
To connect and set up the PIN Pad, follow the on-screen directions. Be careful not to connect anything unless you are told to.
Select Ingenico Tetra Lane 5000 Series PIN Pad (USB) from the Select the model dropdown menu.
Click Next.
Method 3: Verify that the PIN Pad and QuickBooks Desktop Point of Sale 19.0 are compatible.
Choose Begin Test under Point of Sale. When your PIN Pad and Point of Sale are linked, the PIN Pad will turn on and display the QuickBooks logo.
You will be prompted by Point of Sale to do a test transaction by inserting, swiping, or tapping your card.
Run a $1 sale in Point of Sale and check to see if it appears on the PIN Pad.
Pick Yes to proceed with the transaction after inserting your card into the PIN Pad.
When approved appears on the PIN Pad screen, you are connected and prepared to perform transactions.
Every time a new feature is introduced by QuickBooks software, guidelines and instructions are always shared. This document contains all the details you require regarding the Lane 5000 PIN Pad driver for QuickBooks Point of Sale. If you have any questions, you can connect with our experts via live chat and ask anything about QuickBooks.
Accounting Professionals, CPA, Enterprises, Owners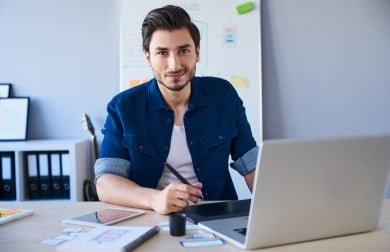 Looking for a professional expert to get the right assistance for your problems? Here, we have a team of professional and experienced team members to fix your technical, functional, data transfer, installation, update, upgrade, or data migrations errors. We are here at Dancing Numbers available to assist you with all your queries. To fix these queries you can get in touch with us via a toll-free number
+1-800-596-0806 or chat with experts.
---
Frequently Asked Questions
How can I Verify the Installation of My PIN Pad Driver?
Follow the correct instructions to ensure your PIN Pad driver installation, which will help you complete your assignment without any problems. Here are the steps you can follow to verify if your PIN Pad driver installation.
Your PC should be turned on.
Use your keyboard to enter "Control Panel" into the search bar.
Open the Control Panel page from the result list.
Choose Program and Features, and then check the list to see if the Indegenico USB Drivers 3.26 are there.
If you can see, your PIN pad driver was installed successfully.
In the Program Data Folder, How do I Disable the Hidden Option?
You must go to Explore, Choose Organize, then select the Folder and Search Options, pick View, then click on the Show hidden files and folders where you must uncheck the box next to Hide protected operating files if you want to disable the hidden option.
Where in Your System Is the Database Server and Point of Sale Installation Saved?
You must locate C:Program Files (x86)IntuitQuickBooks POS XX if you can determine the location of the Point of Sale and Database Server on your machine.
What is Vital When Installing a Lane 5000 PIN Pad?
You must ensure that the driver is installed while installing the Lane 5000 PIN Pad on your system. Your PIN pad and point of sale cannot be set up without the driver.
Why Doesn't My Computer Recognize my PIN?
The PIN login feature in Windows can be interfered with by malware infestation, system file damage, and permission problems. These are a few causes of the "Something happened and your PIN isn't available" problem message that Windows shows when you enter your PIN on the lock screen.