A WordPress plug-in called Gravity Forms enables site owners, administrators, and developers to create straightforward and sophisticated forms to gather data on their WordPress websites, and then determine what to do with it. You can create job applications, calculators, contact forms, calculator plug-ins for WordPress, and more with Gravity Forms.
Save Time, Reduce Errors, and Improve Accuracy
Dancing Numbers helps small businesses, entrepreneurs, and CPAs to do smart transferring of data to and from QuickBooks Desktop. Utilize import, export, and delete services of Dancing Numbers software.
When it comes to building forms for your website, Gravity Forms is the industry standard. We utilize it for process automation, employee debriefings, payment processing, project management, and on boarding all of which help us run more smoothly and efficiently. In the form world, their conditional logic is unrivalled.
For some features, you may need to add an additional plug-in that isn't a Gravity Forms plug-in, which could result in an additional expense. Although a little frustrating, I do concur. Since developers can add to the plethora of features, it enables a tone of additional features. The amazing thing about it is how easily it can be extended to create these incredibly complex processes in a manageably basic manner.
In spite of the fact that many clients find the interface intimidating and unappealing, it only takes a brief training session to show them the ropes and make them feel at ease. Gravity forms are what you've been seeking for if you need a form with a lot of conditional logic or a form that needs to take information and move it somewhere else. However, gravity forms is definitely overkill for a simple WordPress user who only needs a basic contact form. We were given a complete solution by Gravity Forms inside of WordPress, and the cost was lower because you could get a lifetime discount. We required better ecosystem integration for WordPress.
About QuickBooks Desktop and Online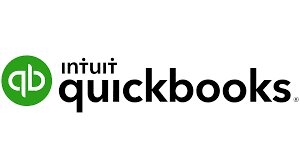 QuickBooks Desktop
A business accounting system that can effectively manage suppliers, clients, and bank accounts on-premises is QuickBooks Desktop. It can support up to 30 to 40 users and has all of the program's features. It is made for small to medium-sized businesses and can manage various sectors like general contracting, retail, and nonprofits. It also has tools that let you manage your finances, pay your staff, keep tabs on your inventory, and file your taxes more easily.
Signing up for QuickBooks considerably enhances the likelihood that other platforms your company may use, such as customer relationship management software (CRM), will interact with it and streamline procedures because it is one of the top names in the accounting software industry. Currently, QuickBooks is offering two different promotions: sign up and receive a 50% discount on your first three months, or try it out for free for 30 days.
QuickBooks Online
A monthly subscription charge is necessary to use the cloud-based accounting program QuickBooks Online. It is available on any device with an internet connection and offers frequent updates. Depending on the features and people required, it comes in four subscription tiers. Without complex job-costing requirements, it is appropriate for small and medium-sized firms, freelancers, and independent contractors. Additionally, it works with the CPA and bookkeeper tool QuickBooks Online Accountant.
Apart from this, there are four pricing tiers for QuickBooks Online, and the first three months are discounted by 50% when you buy. The Simple Start Plan is the entry-level plan and costs $15 per month for the first three months before increasing to $30 per month. With QuickBooks Online, you can easily manage your company's finances and accounts, get online access to your financial data from any location, and export financial reports.
Advantages of Gravity Forms and QuickBooks Integration
Businesses can optimize their workflow and increase efficiency by integrating various apps. There are many advantages to integrating Gravity Forms with QuickBooks.
1. Enhanced Collaboration
By making it simpler to communicate information and stay on top of projects, you can enhance team cooperation by integrating Gravity Forms with QuickBooks. Post modifications to Gravity Forms automatically each time a new email is received in QuickBooks.
2. Modifiable
To suit your particular needs, your integrations can be changed. Set up filters to exclude particular data, decide which events cause actions to be taken in each app, and more.
3. Simple to Set up
Even for individuals without any coding experience, integrating QuickBooks with Gravity Forms is a quick and uncomplicated process. You can obtain a user-friendly interface for managing your integrations as well as step-by-step guidance for developing and configuring them.
4. Improved Interaction
Collaboration and communication between various teams and departments within your organization can be enhanced by integrating QuickBooks with Gravity Forms. Configure Gravity Forms to send automatic notifications each time a new task is created in QuickBooks.
5. Increasing output
By integrating Gravity Forms with QuickBooks, you can automate routine operations and improve your workflow, which will ultimately result in time savings and increased productivity. Based on newly received emails in QuickBooks, automatically create tasks in Gravity Forms.
6. Economical
You don't need to employ a developer or buy pricey software to integrate QuickBooks with Gravity Forms, thus there are low-cost options available. It is appropriate for startups or small firms with tight financial constraints.
7. Improved Data Transparency
By integrating Gravity Forms with QuickBooks, you can improve data visibility, have a better understanding of your company's operations, and make more wise decisions. In QuickBooks, you can monitor a project's development and see it in Gravity Forms in real-time.
8. Advantage over Rivals
By allowing you to operate more quickly, effectively, and accurately than your rivals, integrating QuickBooks with Gravity Forms can provide your company a competitive edge. Delivering superior goods and services to your clients might help you win their loyalty and contentment.
9. Simplified Approach
You can improve your process and cut down on the time and effort needed to perform tasks by integrating Gravity Forms with QuickBooks. Automate the process of adding new QuickBooks entries each time a Gravity Forms entry is made.
10. Improved Effectiveness
Integrating QuickBooks with Gravity Forms helps boost productivity and efficiency inside your company by automating repetitive operations. This can save you time and money while lowering errors and enhancing accuracy in general.
Key Benefits of Gravity Forms
With the help of the WordPress plug-in Gravity Forms, you may build adaptable forms that you can use on a website. Gravity Forms allows you to build substantially more complex forms with tools for saving, adding logic, e-commerce, and much more in addition to just simple forms. The Basic License, Pro License, and Elite License are the three categories into which this plugin's licenses fall, making them all reasonably priced. Gravity Forms also has infinite functionality, is mobile-optimized, and is simple to configure. The top advantages of using Gravity Forms include:
1. Utilization simplicity
Due to its user-friendly interface, Gravity Forms makes creating forms simple. In a few minutes, even a beginner can do it correctly. Most clients who request forms for their websites are simply uninterested in learning how to code. Because they only need to select the Gravity icon and insert their preferred form, Gravity Forms relieves them of this obligation.
2. Enhancing the look of Your Forms
In addition to data collection, producing forms entails giving them a polished, professional appearance. With Gravity Forms, you can have tidy forms rather than cluttered ones. Additionally, it enables you to create a variety of forms, from basic to complex. Your forms can look stylish, making them appear to be a natural component of your website.
3. Advanced Capabilities
Websites have long struggled with the growth of bots, which is why the majority of them contain captcha fields. Even for us, filling out these captcha forms is unpleasant. Trying to determine if it is a letter or a number takes too much time. Gravity Forms expanded its toolkit with a new function that aids with bot detection. The Anti-Spam Honeypot feature is a covert approach that employs JavaScript to conceal a second field. Since they cannot see this field, your typical users won't fill it out. Bots, who don't run JavaScript, will view and fill out the extra field, though. The field automatically marks any completed form as spam.
4. Multi-Page Option feature
The plug-in also contains features like the multi-page option, which breaks up the form and prevents form fatigue. The save & continue feature also makes it simple to leave the form and come back to it later to finish filling it out. To use the save & continue feature, the user must first register for an account.
5. The Customization
Gravity Forms users may customize their forms to an amazing extent. The form's nearly all of its fields are editable. This will allow you to create a form just for your website. Using CSS class names; you can modify the Gravity Form's built-in styles. Additionally, you can alter the formatting of the data. You can change the format of date fields, for instance, from dd/mm/yyyy to mm/dd/yyyy. This shows how easy Gravity Forms are to utilize anywhere.
6. Security
Hackers are constantly searching for online form flaws that they may exploit to infect, set up covert pages, and infect other websites. In order to persuade users to enter their data on their sites, site owners need strengthen their security. You must therefore utilize form builders like Gravity Forms. Numerous security precautions are in place, such as login requirements, user permissions, automated updates, and spam defense. You can also restrict access to some features to users who are logged in by using the plug-in.
7. Forms for Professional Job Applications
The capacity to accept online applications from potential hires is a crucial requirement for the majority of organizations. Making a safe, comprehensive online application is entirely doable using Gravity Forms. Fortunately, Gravity Forms makes it simple to build forms of the highest quality. It generates intricate field options to design personalized forms that ask for more information, such a summary of their prior employment experience and preferred contact method. These expert-level contact forms foster trust between the parties and assist your HR team in gathering applicant information more quickly.
8. Conditional Logic
One of Gravity Forms' most crucial features is conditional logic. Based on the information the user submitted in the field before it, you can utilize conditional logic to display or conceal form fields. You can configure Email notifications for form submissions using conditional logic. In this manner, alerts will be delivered to various individuals based on the data they supplied in the form.
9. Management of Easy Entry
In Gravity Forms, all form submissions are saved as Entries. Your WordPress installation's entries provide a central backend section where you can review every entry. Your form can have limitations, such the maximum amount of entries that can be submitted. The amount of entries may be restricted by day, week, month, year, or overall submissions. To alert users that the input limit has been reached, you can display a personalized message.
How QuickBooks Online & Gravity Forms Integrations Work
Select and authenticate QuickBooks Online as the trigger app.
Now, you need to Hit "Trigger" option from the trigger list.
Select Gravity Forms as your action app and log in.
Now, you have to pick a response from the List of Action.
To send data from QuickBooks to Gravity Forms, choose the data you wish to send.
Now, It's time to begin taking advantage of workflow automation's advantages.
How to Integrate QuickBooks Online with Gravity Forms
Using third party app, here is a step-by-step guide for integrating QuickBooks Online with Gravity Forms:
Create an account on connecter app by first creating an account there.
Now, you need to Pick Gravity Forms and QuickBooks as your apps. From the list of accessible applications after logging in, choose QuickBooks Online and Gravity Forms to utilize as your apps.
Pick a cause and a response. Select a trigger and an action for your integration after that. For Gravity Forms, you can select "Post a Message" as the action and "New Email" as the trigger, respectively.
Connect your accounts to third party app after choosing the trigger and action for your QuickBooks Online and Gravity Forms accounts. Enter your login information and approve the connection by following the on-screen instructions.
After establishing a connection between your accounts, you must map the fields for your trigger and action. You could, for instance, link the message content in Gravity Forms to the topic and body of the email.
Once the fields have been mapped, test the integration to make sure everything is operating as it should. To make sure it posts to Gravity Forms successfully, send a test email.
Last but not least, activate your integration to begin automating your workflow. As new emails arrive, your integration will automatically post them to Gravity Forms in the background.
From the free level and up, Gravity Forms offers a lot of advantages. Paying for the pro and elite levels is worthwhile. Particularly if you frequently utilize forms or require more complex forms. Integrating QuickBooks and Gravity Forms enables you to create a special form for each of your web demands. You can create an endless number of forms for your website with only one membership. Additionally, it is easy to use and has strong security features. Make contact with us to get started and start boosting website visitor engagement right away.
Accounting Professionals, CPA, Enterprises, Owners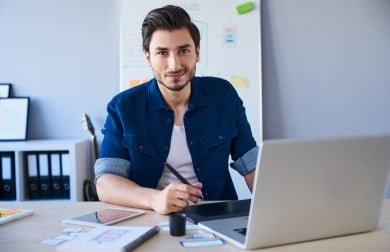 Looking for a professional expert to get the right assistance for your problems? Here, we have a team of professional and experienced team members to fix your technical, functional, data transfer, installation, update, upgrade, or data migrations errors. We are here at Dancing Numbers available to assist you with all your queries. To fix these queries you can get in touch with us via a toll-free number
+1-800-596-0806 or chat with experts.
---
Frequently Asked Questions
How can I use Gravity Forms to Automatically Export Entries?
The "File Extension" drop-down menu contains the choice "Attach Single Entry to Notification". With this option, you can automatically export Gravity Forms entries and email them to a user. You can choose an existing notification email in Gravity Forms using the drop-down option.
Can Excel be Exported from Gravity Forms?
You cannot export form data directly to Excel (.xlsx) using Gravity Forms. Only a CSV file, which can subsequently be converted to an Excel file (more on this later), can be used to export entries. Use the GravityExport plugin if you want to export your Gravity Forms data straight to Excel.
How can I Get a PDF Version of a Gravity Form?
Go to your form settings in Gravity Forms, choose the GravityExport Lite tab on the left, and then click the "Enable Download" button to configure a new PDF export. For your report, the plug-in will now produce a direct download URL.
What Time Period Applies to Gravity Forms?
The Gravity Forms date picker's default date range is between -100 and +20 years. You might occasionally need to restrict that time frame. A Date of Birth field, for instance, can never be later than today's date.