If you wish to calculate the net profits, it is crucial to monitor the gross sales. QuickBooks provides you with the opportunity to monitor all the company's income from sales so that you can subtract the price of the goods sold with ease and determine the net gain.
Save Time, Reduce Errors, and Improve Accuracy
Dancing Numbers helps small businesses, entrepreneurs, and CPAs to do smart transferring of data to and from QuickBooks Desktop. Utilize import, export, and delete services of Dancing Numbers software.
You can also track the income from sales tax, shipping, interest, and various other charges that the company may incur. QuickBooks also provides the reporting tools which display the gross sales and income.
What are Gross Sales and Gross Receipts in QuickBooks?
Business gross sales or gross receipts is a kind of measure that determines the amount of revenue that is generated by a company's trade, without considering any kind of allowances, credits, discounts, etc. that may have been added with the product to push the sale.
Although gross sale is an important metric to determine and evaluate how popular the product of a business is for inventory purposes, it is comparatively a poor measure of how the business is doing, since it does not regard expenses or profitability.
Gross receipts along with Gross Sales both state the total amount of money that a particular business has acquired in a given time-period, like a year or a quarter. The main difference is that gross sales ideally refer to sales income and gross receipts comprises income from non-sales sources like dividends, interest, donations, etc.
As per market experts, a gross receipt is defined as any income which is not connected with regular business activity. Such income includes donations for non-profit or charitable organizations. It can also comprise tax refunds, royalties, dividend income, interest, etc.
What does Gross Sales and Gross Receipts Mean?
Gross Receipts are the total amount that the organization receives from all kinds of sources in its annual accounting period, without any deductions for costs or expenses.
In simple terms, it is the total amount of all the receipts in property or cash minus any adjustment for the expenses or any other item that is deductible. Unlike Gross Sales, anything that does not concern the conventional business activity of any entity is defined as Gross Sales, like tax refunds, interest, donations, etc.
Note: Gross receipt does not consider the price adjustments or discounts. The government uses Gross Sales to state any income that is based on the total cost price of the reported inventory sold.
How to Calculate Gross Receipts in QuickBooks?
You must keep a few things in mind while calculating the gross receipts. Below are the few mentioned steps that will help you to calculate the gross receipts for your business:
You have to begin with finalizing a time period for which you want to measure. Then, for this particular period, a financial measure is created. When measuring business activities, be sure to use a broad time frame. As an illustration, monthly, quarterly, and yearly.
The next step is to check whether the business uses cash accounting system or an accrual accounting system.

When a customer is done or a product is provided, the accrual accounting system records revenue.
The cash accounting method, on the other hand, records sales as they are recovered from the customer.
Despite the fact that many companies favor the accrual system, certain small businesses could function on a cash basis.

You may now arrange all of the invoices and receipts for the services provide and products purchased throughout the specified time period. This will provide you with the amount to use when calculating your gross sales evaluation.
Once finished, You can add up all the payments for the products or services that were rendered within the financial period. This will support analyzing the revenue generated by the business.
How to Record Gross Sales in QuickBooks?
Here is how you record Gross Sales in QuickBooks:
Step 1: Select Create Sales Receipts or Create Invoices.
Step 2: Select the drop-down list that is labeled as Customer to select the right customer from the list. If it is a new customer, select Add New and follow the given setup wizard.
Step 3: Add the items sold from the drop-down list in the particular Items column of the particular invoice and sales receipts. Add a quantity for every item in the given Quantity column. Add any service charges or fees in the Items column and manage any of the rates in the particular Amounts column.
Step 4: Select Save and Close or Save and New tab.
Step 5: Repeat this particular process along with all the sales of your organization to register the gross sales.
Making the Gross Sales Report.
Step 1: Select the Reports menu and select Accountant and Taxes.
Step 2: Select Income Tax Summary.
Step 3: Manage the date range to the time you wish to have your gross sales report. Click Enter and the amount which is visible under Gross Sales or Gross Receipts is the Gross Sales for that time-period.
How to Record Gross Receipts?
Here is how you record business gross receipts:
Step 1: First finalize the time-period that you want to measure and then a financial measure is established for that period. The general time period to take into consideration while measuring business activity is quarterly, monthly, and annually.
Step 2: Check if your particular business functions under the accrual or cash accounting system. The accrual accounting system identifies income when the particular product is delivered or the particular service to a customer is finished. The cash accounting system identifies sales when it receives cash from a customer. Although most companies use the accrual system, few small businesses and individuals function under the cash system.
Step 3: Arrange all the invoices and receipts of products sold or services given for the time period. These give you the amounts you require to combine to evaluate gross sales.
Step 4: Combine all the relevant sums from the services rendered or products sold in the financial period to evaluate business gross receipts.
We hope that the information given above will prove to be helpful and informative for you when it comes to calculating gross sales and gross receipts in QuickBooks. Still, if you have any queries or questions concerning this, it is always recommended that you take it up with a professionals.
Accounting Professionals, CPA, Enterprises, Owners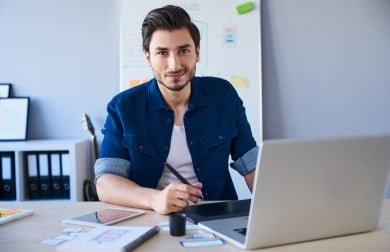 Looking for a professional expert to get the right assistance for your problems? Here, we have a team of professional and experienced team members to fix your technical, functional, data transfer, installation, update, upgrade, or data migrations errors. We are here at Dancing Numbers available to assist you with all your queries. To fix these queries you can get in touch with us via a toll-free number
+1-800-596-0806 or chat with experts.
---
Frequently Asked Questions (Faqs)
What do Gross Sales in QuickBooks refer to?
In QuickBooks, Gross Sales refers to the Sales Income of a business Enterprise.
How QuickBooks display your Gross Income and Sales?
QuickBooks offers reporting tools that display the gross sales and income of a business.