One of the fundamental elements of a developing business is decision-making. However, sifting through your intricate company data and statistics to produce precise research to support your choices is not a simple task. You may save yourself from this situation by using sophisticated reporting tools like QuickBooks Advanced Reporting (QBAR) in QuickBooks Enterprise. You may easily analyse your company's position and make wiser decisions due to them.
Save Time, Reduce Errors, and Improve Accuracy
Dancing Numbers helps small businesses, entrepreneurs, and CPAs to do smart transferring of data to and from QuickBooks Desktop. Utilize import, export, and delete services of Dancing Numbers software.
The introduction of QuickBooks Advanced Reporting (QBAR) for all QB Enterprise editions came about as a result of the realization of the value of an efficient reporting tool. With only a few clicks, you may quickly analyse all the information you need for better decision-making.
Overview of QuickBooks Advanced Reporting (QBAR)
An essential feature of QuickBooks Enterprise that enables you to design personalized reports is QuickBooks Advanced Reporting. You may leverage your QuickBooks data and build your report using QBAR based on your unique needs. It gives insights for better decision-making and aids in the analysis of your company's performance.
An intuitive reporting tool called QBAR creates aesthetically appealing and simple-to-understand information. Complex reports that can't be made with a standard QuickBooks reporting program can be constructed with its assistance.
Characteristics of QuickBooks Advanced Reporting
Numerous effective features and functions are offered with Advanced Reporting. Here are some of them:
1. It Has Great Versatility
The QuickBooks Advanced Reporting function in QB Enterprise is notable for its adaptability. It is applicable to many other businesses, not only finance and production. Regardless of the sector, the reporting tool works well to assist you in analysing different parts of your organization. Additionally, you may use the graphs, pictures, charts, and other data to create a tailored report right away.
2. Easy Report Creation
The QuickBooks Advanced Reporting tool offers straightforward report-building options, along with pre-made layouts, interactive dashboards, and understandable graphics. Finding your way around and using the capabilities you require to create reports are made simple by its user-friendly design. With only a few clicks, reports may be run using QBAR's more than 100 report templates.
3. Help Desk
The QBAR features a thorough help centre to assist you in learning about the application. It provides all the reporting assistance and direction you need to create reports for your particular needs. For your benefit, the portal includes a wide range of materials, guides, case studies, and instructional films.
4. Run Reports Specific to Your Sector
The USP of QuickBooks Enterprise's QBAR is the capability to provide reports tailored to the industry in which your company operates. A construction business, for instance, can report work profitability to identify which jobs are the most lucrative. These reports are produced to assist in tracking the sales, profitability, backorders, and forecasted sales of manufacturing companies. The specific tools and reporting provided by QB Enterprise are useful to contractors, manufacturers, distributors, non-profit organizations, and service enterprises.
In addition, QBAR features include inventory management systems, work order scheduling, pricing modifications by class, and productivity and security tools. All of these elements make it quick and easy for you to see how the QBAR affects your company.
How to Access QuickBooks Advanced Reporting
If you have a QuickBooks Enterprise Subscription that is silver, gold, or platinum, you have access to the QBAR tool.
To get QuickBooks Advanced Reporting, adhere to following steps:
Do not forget to install QuickBooks Enterprise's most recent version.
To produce a report, open QuickBooks Enterprise and the company file you wish to use.
From the Reports option at the top of the page, choose Advanced Reporting.
You'll be prompted to download and set up the Advanced Reporting tool if you need to. To complete the installation, you need to follow the directions displayed on the screen.
You may utilize the Advanced Reporting tool by going back to the Reports menu and selecting Advanced Reporting after it has been installed.
The Advanced Reporting tool will be displayed in a new window. From this point, you may create unique reports, input data from other sources, and collaborate with people inside your company.
Note: It's vital to keep in mind that while using the tool for the first time, the data model takes a little while to construct. The time it takes to load the data depends on your file size as well. Other users who are concurrently working on other activities are unaffected, nevertheless.
How to Customize Your Report with QuickBooks Advanced Reporting
With the use of the QBAR tool, you may alter practically every aspect of your reports. Here is how to modify your report:
In the Advanced Reporting box, select the template report you wish to change. You may make changes while the report template loads, such as adding or deleting columns, changing the report's appearance, and filtering the data.
Click the Columns tab and check or uncheck the boxes next to the columns you wish to add or delete to add or remove them.
Change the font and colour schemes as you choose by navigating to the "Appearance" page.
Click the Filters tab and select the criteria you wish to use, such as a range of dates or a customer's name, to filter the data.
After making changes, choose Save As and change the report's name to reflect your changes.
Your customized report is now accessible in the Custom Reports area of the Reports menu.
Overall, QBAR allows you a ton of flexibility and customisation when it comes to creating reports that are tailored to your particular company needs.
How to Sign up QuickBooks Advanced Reporting (QBAR)
By default, an admin is the only person who can use the Advanced Reporting tool. However, you may grant access to this functionality to other users as an administrator.
To enable the QuickBooks Advanced Reporting Feature, Follow these steps:
Log in to QuickBooks as the administrator.
In the "Company" menu, Select "Users," and then select "Set up Users and Roles."
Select an existing position, then click Edit or New, depending on the situation.
Go to File > QuickBooks Advanced Reporting, choose OK under Roll Access, Area, and Activities, and then press Finish.
In conclusion, QBAR, a feature of QuickBooks Enterprise, provides a powerful tool with an intuitive user interface to aid in the creation of customized reports. These reports are essential for the expansion of your firm. Get access to the robust features of the QuickBooks Advanced Reporting tool as well to gain business insights that will help you manage your company more effectively than before. If you have any concern regarding QBAR, You can contact our Dancing Numbers any time.
Accounting Professionals, CPA, Enterprises, Owners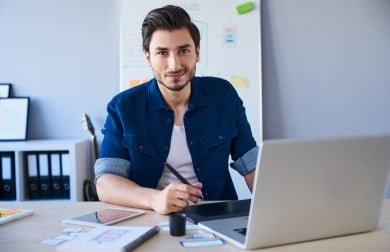 Looking for a professional expert to get the right assistance for your problems? Here, we have a team of professional and experienced team members to fix your technical, functional, data transfer, installation, update, upgrade, or data migrations errors. We are here at Dancing Numbers available to assist you with all your queries. To fix these queries you can get in touch with us via a toll-free number
+1-800-596-0806 or chat with experts.
---
Frequently Asked Questions
Why does QuickBooks Advanced Reporting Prompt me to Update my Data Each Time I open it?
To make sure that your reports are accurate and current, QuickBooks Advanced Reporting invites you to update your data. Additionally, ensure that your reports are based on the most recent information accessible and that you have access to the newest data.
What Kinds of Data may be Accessed by QuickBooks Advanced Reporting?
Profit & Loss Reports, Balance Sheet & Net Worth Reports, and Income & Expenses Reports are just a few of the many formats and data accessible in QuickBooks advanced reporting.
How do I Locate the Appropriate Information for Reports in QuickBooks Advanced Reporting?
Finding the information you need to create reports might be difficult since there is so much of it available. Here are some pointers for selecting the appropriate data for your reports:
You can add new columns or data to any report by right-clicking and choosing Properties.
Now, you have to Press the Expressions tab to add a column to a report.
Select the Dimensions tab to group and total your data.
You will see choices for Tables and Fields when you create a new expression or dimension.
Tables can help you narrow what you see if you know what type of field you want.
Match the correct data on the table or column you want to see in your report.
Will Intuit Support Assist me in Developing Bespoke Reports?
For help with their software, such as QuickBooks, TSheet, Mailchimp, Lacerte, and Credit Karma, Intuit support is easily accessible. Although Intuit may not give support for you to produce a custom QBAR report, it does offer a variety of tools, including user manuals, online tutorials, and online forums, to help you construct custom reports.
What do you Mean by QuickBooks Advanced Reporting?
Using the QuickBooks Advanced Reporting function, you may customize unique reports. To create a custom report based on your needs, you can use the data from your QuickBooks account. This enables you to assess how your business is doing.
How do I Customize a Report?
All aspects of your reports can be customized using QuickBooks Advanced Reporting. Here you will see some of the tips:
The beginning reports, which resemble the existing reports in QuickBooks, you can use them.
Common customization tools like table, chart, text & utility, etc. are available in the Library.
You can choose any list box from the Library to add to your report. This helps in filtering the information that you will use.
To customize any object, you can use right-click and then you have to select Properties. This provides the information you need in the appropriate format.
Why is QuickBooks Advanced Reporting always Asking me to Update my Data?
This makes sure that your reports are using the latest version of your QuickBooks company file. Depending on the size of your company file and the speed of your computer, it could take a few seconds or a few hours.
What is QuickBooks Advanced Reporting, and How can I Sign Up?
Users with active subscriptions to QuickBooks Desktop Enterprise can access QuickBooks Advanced Reporting.
Could You help me with Setting up QuickBooks Advanced Reporting?
Yes, we would be delighted to help you in setting it up. You can contact our QuickBooks Desktop support team and check our business hours.
How do I Find the Right Data to include in QuickBooks Advanced Reporting Reports?
Finding the information that you need to create reports might be difficult since there is so much of it available. Here are some tips for selecting the right data for your reports:
You have to right-click any report and then you have to choose Properties. This will add new columns or data to a report.

If you want to group and total your data for a report, then you have to select the Dimensions tab.
When creating a report, you can use the Expressions tab to add a column.

You can choose from options for Tables and Fields when you create a new expression or dimension. If you are aware of the type of field that you want, tables might help you focus on what you see.
Data can be translated by the user using the flexible business intelligence platform QlikView. Users may consolidate, search, and visually analyse all of their data with this data tool, which will help them better understand their business. We have collaborated with the business intelligence program QlikView to create QuickBooks Advanced Reporting.
Where can I Get Resources for QlikView?
On the QlikView resource page, you may browse helpful materials like videos, PDF manuals, and community posts.
Where can I Find QuickBooks Advanced Reporting Training?
We have starter reports and training videos that may walk you through the process of using QuickBooks Advanced Reporting.
Will Intuit Support Assist me in Creating Custom Reports?
We ensure that you have access to the data you need to generate reports. Resources like those belonging to our QuickBooks Solution Provider (QSP) are something we can provide you. For a fee they will help you with customized reporting.
You can choose Customized Reporting from the Specialized Services menu.