One of the systems for accounting that small-business owners use the most frequently is QuickBooks. You could also be asking whether QuickBooks provides an inventory management service if you currently use the software. Since inventory and accounting are intertwined, having a single product to manage both of them seems like a no-brainer.
Save Time, Reduce Errors, and Improve Accuracy
Dancing Numbers helps small businesses, entrepreneurs, and CPAs to do smart transferring of data to and from QuickBooks Desktop. Utilize import, export, and delete services of Dancing Numbers software.
A comprehensive inventory management and tracking system is provided by QuickBooks through QuickBooks Online. You can reliably cover the majority of your business with one service if you tack on other services from QuickBooks Commerce.
The best features of QuickBooks are combined with a simple approach to manage and view your business via QuickBooks Online, which aids you in getting the job done. You can manage your business more easily if you can keep track of costs, inventory, taxes, and personnel management.
What is QuickBooks Inventory Management
Although it also has some supplemental inventory management tools, Intuit QuickBooks is primarily an accounting program. Cloud-based and desktop versions of QuickBooks are both available, but to access the full set of inventory management tools, you'll need to sign up for an Enterprise subscription through QuickBooks Desktop.
QuickBooks Inventory Pros
Even though QuickBooks isn't primarily made for inventory management, it does a decent job of giving you the fundamental tools you need to run your business.
To access ecommerce selling and other services that many other brands offer out of the box, QuickBooks needs add-ons. You must use QuickBooks Commerce, which will cost your company money, in order to sell products online. You won't be able to expand your business further, even if the ordinary inventory management portion of QuickBooks does combine sales data and inventory listings with many well-known ecommerce programs.
The ability to track your inventory as it is sold through various sales channels, such as Instagram, e-commerce, and physical retail stores, is not offered by QuickBooks Online. Instead, you'll have to spend money on QuickBooks Commerce. As a result, fewer capabilities are provided to user's right once, which raises your costs.
Finally, we don't like how QuickBooks limits the availability of essential functionality to just its desktop app. Only there are many features like barcoding, limitless customer support, and more than 200 report templates available. You want to be sure you're investing in the greatest software for your company-one that will function across several locations, warehouses, and users. We can't promise that QuickBooks will carry out the task efficiently and without adding unnecessary charges.
QuickBooks Inventory Cons
QuickBooks provides very minimal inventory management functionality. The ability to track inventory levels is true, but no manufacturing features, such as bill of material generation, are provided. Without a QuickBooks Desktop Enterprise package, you can't access even functions that other inventory solutions view as standard (such managing numerous warehouses).
Real-time information about your company is unavailable without cloud-based inventory management software. Additionally, it is not permitted to have many people update your records at once.
Negative inventory is when your inventory monitoring system indicates that you have fewer inventory items in your possession than you actually do. This commonly happens as a result of problems like reporting order fulfilment too quickly.
This issue seems to be so prevalent with QuickBooks products that a whole help article has been written about it. Even QuickBooks admits that these problems could impact your cost of goods sold as well as your profit and loss statements.
Does QuickBooks Track Inventory?
Yes, although there are no substantial levels of advanced inventory functionality. Due to the fact that every sort of business can utilize their financial software, QuickBooks Online has millions of customers worldwide. Important functions like lot and serial monitoring or food traceability require more than what QBO provides. Manufacturing, sales order, and fulfilment capability that is missing from QBO are added by SOS Inventory. You might maintain track of some departmental activities using spreadsheets to continue monitoring crucial workflows like sales and fulfilment. However, that somewhat negates the upgrade's goal of better inventory control. Since you are running a single firm, you require a single integrated information system that provides a single version of the truth. Departmental spreadsheets that are siloed defeat this objective.
The application for inventory in Intuit's AppStore with the greatest ratings is SOS Inventory. Many small businesses choose SOS because of our strong inventory tools' easy compatibility with QuickBooks Online and ability to complement it at a very reasonable price. They then stick with us over time because of our first-rate customer service. SOS offers multi-channel inventory management capabilities and can connect sales orders from many sources.
SOS can also be tailored to your company's needs. Add more fields, units of measurement, builds, assemblies, and kits, and track the costs of raw materials, manufactured items, labor, overhead, and the final product all the way to the consumer. Before more products are supplied to customers, contain any faulty raw materials and completed goods using lot tracking. For everyone who manufactures or sells perishable goods, this is an essential tool.
If QuickBooks Online inventory management is the only tool you use for inventory management, it's likely that you also use spreadsheets to supplement the functionality. As a result, the manual parts of your tracking are probably prone to human error, such as the occasional misplaced digit or spreadsheet cell formula error. Over time, little mistakes compound and can impair a report's ability to be properly analyzed. SOS Inventory includes a wide variety of reports, many of which QBO does not provide and which may be run either manually or automatically.
The Complexity of QuickBooks Inventory Management
Perishable Items
Grocery and other establishments that sell perishable goods confront particular inventory management issues. Milk and fruits and vegetables, for example, have short shelf life. They grow more difficult to sell as time passes. Unlike non-perishable-item retailers, grocery stores must be proactive in eliminating "dead" goods as they approach their expiration date.
Several Goods and Categories
Some companies have inventory that is difficult to categorize or identify. For example, auto parts distributors may stock hundreds of different bearings. It's simple to see a spreadsheet managing the first dozen SKUs but quickly becoming immensely convoluted.
Seasonal Enterprises
A Planet Money podcast discussed some of the difficulties that florists confront in the run-up to Valentine's Day: "Sixty percent of us put off ordering flowers until the last minute, but the floral industry cannot afford to wait." Before you even prepared your Thanksgiving turkey, almost 190 million roses were pressed into production." When it comes to inventories, seasonality presents a number of issues. Manufacturing, transportation, and cash flow all work together to make inventory an important aspect of supplying clients when it means the most.
Key Features of QuickBooks Inventory Management
Basic Features
It's not too difficult to manage inventories in QuickBooks Desktop or Online. In actuality, the software only provides basic tracking of inventory levels and shipments.
Monitor Products
Monitor Product Costs.
Construct Purchase Orders.
Vendor Management
Examine the Bestselling Goods
Advance Inventory Features
The Enterprise plan on QuickBooks Desktop offers more comprehensive features:
Many Warehouses Oversee
Connect a Barcode reader to your QuickBooks Account.
Label Printing
Following things by bin Number
Control the execution of Sales Orders
These functions, however, are only accessible to QuickBooks Desktop users who have an Enterprise package. They also have a huge limitation in that you can't use your inventory monitoring solution from the cloud since they are only available to members of the Enterprise plan.
A few useful advanced capabilities exist, and QuickBooks' accounting connectors certainly elevate the software above competing inventory management programs.
QuickBooks Inventory Management System
It's a piece of software that automatically changes your inventory levels when sales and things are dispatched. It keeps track of your supplies in real time and assists you in planning purchases from wholesalers and manufacturers. Perhaps most crucially, it's a tool that allows you to keep an eye on your cash flow.
If you want to expand your company, you may start by adding new items or exploring fresh marketing opportunities. There is strong evidence that better inventory management should be a major priority even if it isn't now.
There are three main ways that a strong inventory management system may benefit your company:
Save Time
Having a dynamic view of your inventory levels saves you from periodically spending hours auditing and tracking inventory. Customers will never have to wait for their purchases since you'll always know when you're running out on a certain item.
Reduce Expenses
According to the 2016 National Retail Security Survey, administrative and paperwork mistakes account for 16.5% of inventory shrinkage that is, lost inventory. Costly audits and lost time are the outcome of this. Automating inventory management is the most effective strategy.
Forecast and Budget
You can make judgments regarding purchases and sales using real-time data. You'll be aware of the goods that your consumers like and the vendors that arrive slowly.
Inventory Management Systems: 3 Things to Look for
Your company should no longer have to rely on guessing thanks to an inventory management system. The ideal tool is one that allows you to focus on your strengths. Here are a few things to think about when you're looking to upgrade your present setup. Re-ordering: Although fantastic, automatic reordering is not always perfect. When you run out on a certain item, for instance, QuickBooks automatically generates POs for your vendors. This makes it possible for you to examine them before making a purchase. Reorders can be queued up using thresholds before your inventory reaches dangerously low levels.
Integrations: You need a tool that is compatible with the existing systems you are utilising. Inventory management will be made substantially easier by integrations with your POS and accounting applications.
Dashboards in Real-time: Inventory management solutions ought to give you access to data and information in real-time. No matter where you are, as long as you have access to the internet, you should be able to keep tabs on your business.
It might not be fun to execute inventory management, but you will undoubtedly save time, money, and hassles.
QuickBooks Inventory Management Should be used by Businesses on a Budget
When it comes to running your business, inventory management and accounting are both crucial. However, let's face it: accounting and inventory management software may be pricey.
Users of QuickBooks don't need to pay hundreds of dollars more each month to benefit from an accounting system that suits their needs and basic inventory control.
Inventory management functions are not included with all plans of QuickBooks because they are merely supplemental features to the platform's accounting functionality. It is still adequately covered, despite what this might imply.
You may track inventory in addition to income, expenses, cash flow, and invoicing with QuickBooks Online Plus and Advanced plans. Despite being an add-on feature, it functions effectively across the board.
With less than 100 sales orders each month, even medium businesses and small businesses can benefit from QuickBooks' inventory management capability. The inventory management plans actually enable you to always keep your firm one step ahead of the competition because they integrate with all the accounting functions of QuickBooks Online.
Difference between Inventory Management and Supply Chain Management
Supply chain management includes inventory management as a crucial element. The whole process of transforming a raw material into a finished good that is sold to consumers is covered by a company's supply chain. The supply chain for the iPhone, for instance, is incredibly intricate. Before the phone is built in China, Apple obtains its components from California, Korea, Japan, and China. The supply chain's inventory management section deals with completed goods. Therefore, using the iPhone as an example, Apple's inventory management system handles the shipment of phones from Chinese manufacturing to warehouses, then to Apple stores and residences throughout the globe.
Only a small percentage of companies have full control over or insight into their supply chain. In actuality, the majority begin by sourcing or outsourcing manufacturing to other parties. However, examining your supply chain is one approach to reduce expenses. There are many things that can be done better, from selecting manufacturers to controlling inventories.
5 Problems with Inventory Management in QuickBooks
When they first start out, most of the SMBs manage their inventories manually using spreadsheets. In fact, a survey of over 1,100 small businesses in the United States found that 43% of them either don't maintain their inventory at all or rely solely on manual procedures. However, only slightly more than half of the 33% of users of inventory management software use QuickBooks.
Adopting QuickBooks is often the next step for businesses looking to enhance their inventory control. QuickBooks Online alone had more than 2 million global subscribers as of 2017, making it a well-liked option for satisfying accounting needs. With this in mind, QuickBooks isn't the greatest option for inventory management just because it won a popularity contest.
Below are the 5 problems you may face when you are performing inventory management in QuickBooks.
1. QuickBooks isn't Designed for Inventory Management
For inventory management purposes around 13% of SMBs use QuickBooks. This software is not designed to meet all your inventory needs because its primary purpose is not that: As accounting software QuickBooks was built to serve primarily.
To meet your money management needs QuickBooks offers the full scope of features as it is built for accounting, as it includes features that help in bookkeeping, payment acquisition, payroll, and time tracking. QuickBooks has few options for inventory management due to its emphasis on fulfilling your accounting needs.
The program may therefore fall short of your expectations for inventory management, but this is not by design. Rather, when combined with a system created especially for inventory management, QuickBooks better meets your accounting needs.
2. You'll likely need Additional Programs to Bridge the Gaps.
Although QuickBooks advertises itself as an all-in-one business management tool, you may need to fill in the gaps. For example, QuickBooks only provides basic tools for managing sales orders, such as the option to track unshipped orders. You must use a spreadsheet tool or another method to keep track of unshipped orders.
There's a good chance that you will need to employ multiple applications to make up for the industry-specific capabilities you are missing out on in addition to the generally applicable inventory features you are missing. For instance, inventory management features for production or distribution are not available in QuickBooks.
It's important to know that integrations with QuickBooks are available to support your inventory needs, even with its limitations. However, a lot of these apps have few or no user reviews and low ratings, which increases the likelihood that they won't live up to your expectations.
3. The Limitations may Grow as You Scale.
Particularly, QuickBooks Enterprise makes the claim that software is built to grow with your company. However, in addition to the restricted access to features, this software's alleged scalability may also place restrictions on you. You might not have all you need to satisfy your business' demands today and, in the future, as it grows, from file size restrictions to user constraints.
For instance, one prominent restriction is QuickBooks's restrictions on the size of your company file. Your business can only have a maximum of 1GB of storage, even with the Enterprise edition of the program. As a result, you might want to start looking into other options if you already know that you will require more storage than this software can provide.
4. There's Still a Chance for Human Error to Occur.
One of the biggest advantages of inventory management software is that it frequently reduces the likelihood of errors happening. Your company can save time, money, and resources if there are fewer errors. Unfortunately, Quickbooks isn't as helpful as it could be in this department.
The likelihood of human error increases significantly if you use QuickBooks in addition to other external apps or spreadsheets. This is due to the high likelihood that data will be manually entered or transferred from one software to another, and every time data is moved, the probability that an error will occur grows.
In this sense, despite the fact that an inventory management system can help in resolving data entry and sales forecasting challenges, it may be less beneficial when data is transferred manually from one system to another.
5. You'll Receive Limited Inventory Analytics and Reporting.
The limited reporting options provided by QuickBooks are one of the biggest problems it has. QuickBooks won't have all the information required to give you comprehensive reports if any of the information is held in external programs, such as spreadsheets.
Your gauge for your business health and your sales estimates are very likely to be inaccurate if your reports are lacking data, such as details on orders that have not yet been shipped. Even with all the information available, customizing your inventory reports to your needs can be difficult.
Receiving thorough reports shouldn't be a problem with a really complete inventory management system. Reports will not only have all the necessary information, but you should be able to modify them to suit your unique requirements.
Accounting Professionals, CPA, Enterprises, Owners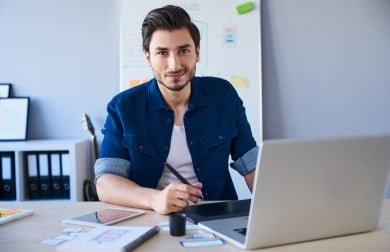 Looking for a professional expert to get the right assistance for your problems? Here, we have a team of professional and experienced team members to fix your technical, functional, data transfer, installation, update, upgrade, or data migrations errors. We are here at Dancing Numbers available to assist you with all your queries. To fix these queries you can get in touch with us via a toll-free number
+1-800-596-0806 or chat with experts.
---
Frequently Asked Questions
Does QuickBooks do inventory control?
You can manage your inventory easily with QuickBooks Online. Keep track of what you have on hand, get alerts when it's time to restock, and see insights on what you buy and sell.
What is the Cost of using QuickBooks?
Depending on the type of QuickBooks software you use and the plan that best suits your needs, a QuickBooks plan's price can vary. The QuickBooks Online Simple Start plan costs $30.00 per month, while an Enterprise Desktop plan costs $1,340.00 per year.
While that may seem like a lot, small-business owners often pay a lot less for inventory management.
What is the Best Application for Managing Inventory?
Various businesses require different inventory management software. There is no perfect answer, but we believe Ordoro and Zoho get quite close. Ordoro provides all the tools you need to manage your store thanks to its drop shipping and multichannel selling features. For small businesses who are just starting out all the way up to large organizations with 60,000 monthly orders, Zoho's free and affordable subscriptions make it the ideal choice. In order to ensure that your business requirements are satisfied with the appropriate tools, we offer alternatives for all of your demands, from budget picking to restaurants, manufacturing to warehouse management.
Does QuickBooks Provide a Solution for Inventory Control?
Would We Suggest QuickBooks for Inventory Control?
Yes, Depending on Your Company's Demands.
What are the Types of Inventory Available in QuickBooks?
The user can create four different item kinds in QuickBooks, including known-inventory goods, services, and bundles.