QuickBooks is the best accounting program for Small and medium-sized businesses all over the world. Probably you are aware of the QuickBooks Print Issues in case you are using QuickBooks. Sometimes whenever the issue arise users can become irritated and so stressed out by this type of problem. In this article, We'll talk about problems and the troubleshooting in QuickBooks which prevent invoices from printing.
Save Time, Reduce Errors, and Improve Accuracy
Dancing Numbers helps small businesses, entrepreneurs, and CPAs to do smart transferring of data to and from QuickBooks Desktop. Utilize import, export, and delete services of Dancing Numbers software.
You are aware that anyone can access QuickBooks Online and the software itself allows you to print your command, But occasionally you may experience QuickBooks printing issues.
Sometimes, If you want to print your important tasks may get delayed due to Printing Issues with QuickBooks which results you to stop working. The printing of small font sizes is also one of the printer issues.
Double Sided Error
It happens often that whenever you are trying to install or use a new or different printer with QuickBooks, one type of issue occurs most of the time which is due to the default setting on the printer which appears to be double-sided. Whenever you try to print from QuickBooks Desktop, the choice of deselecting double-sided does not appears. A large number of printers have the capability of automated duplex printing. Printing on both sides of the paper automatically is also referred as duplex printing. Duplex Printing is a printer which is becoming more popular than other type of printers. If a printer consistently prints on both sides, users must disable duplex printing which is available in settings of the printer.
If you want to prevent your printers from printing double-sided all the time, you may need to select more than one duplex print option select number of printer from a number of print option available settings windows, tabs, and menus. In theory, Printing on both sides of a page saves paper when you are trying to create documents with multiple pages. Whenever you select to deactivate the option then you are not able to use it. In this article we will learn how to solve this printing problem.
Key Points Before Working on Printing Issue
Before you start resolving your printing issue, It is important that you should keep the following points in mind:
Your QuickBooks must be updated to the most recent Version Which is Available.
Check the connectivity of Your Printer and System. Your computer should be linked to the Printer, and the Printer Software should be Correctly installed.
In case if you are not able to Resolve the issue then you should speak with your IT specialist or our technical support staff about any specific printing error messages.
Common QuickBooks Printing Issues
Following are some QuickBooks Printing issues which will appear whenever you are trying to print the command but can't able to do it:
There is some sort of issue with the Microsoft XPS Document Writer on the XPS port and printer.
Desktop is not responding.
Unable to print the command by using a printer.
The QuickBooks application is unable to save the form or reports as a.pdf.
The QuickBooks application is freezing frequently, while reconciling the accounts.
Unrecoverable errors in QuickBooks like 15064 06798 \ 14982 50172 \ 14983 96787
Unable to transmit PDF files, produce prints, or reconcile the accounts.
While attempting to create, email, or print a pay stub or payroll reports, you may receive an error, the QuickBooks application may close, or nothing will happen.
Activation error code -20, -30, or -41 for QB PDF Converter.
Error: A necessary component is missing, preventing QuickBooks from completing the current action: PDF file component is absent
The print driver host cannot be used with 32-bit applications.
The QuickBooks application regularly stops while trying to complete the Accounts Reconciliation.
Reasons for the Printing Issues
Following are some of the reasons due to which printing error occurs in QuickBooks:
If the Printer is off, Then this Problem can occur.
In case if the Paper Tray of the Printer is Empty then the issue might come up.
If the Printer is Switched off or Inactive.
The Printer was Installed Incorrectly.
In case if the Default Printer keep Changing Every time.
For Printing it is Necessary that you must Log in as the System Administrator in the System.
Reinstalling the QuickBooks Application Incorrectly.
Troubleshoot the QuickBooks Printing Keeps Defaulting to Double Sided Error
Following are some troubleshooting steps which you can perform in order to resolve the issue:
Turning off the Default Duplex Printing option of Printer
In the Printer's Print Preferences Panel, make sure that the Default Duplex Printing option is off.
In case of Windows 10, First you have to navigate to the Settings button by clicking on the Start menu.
Now you have to select Devices and in Devices you may access the Bluetooth & other Devices Dection, Click on it.
Click on the Devices and Printers in order to open the Control Panel.
Now right-click on the Default Printer and from the drop down menu of Printer, Select Printing settings from the list of options.
The Setting box for the printer will be displayed in front of you on the screen.
Now you have to find a Two-sided Duplex Printing option by clicking on one of those Window's Tabs.
There might be a Two-sided Printing option in the Advanced or Page Layout sections of the Printer Settings Window.
In the Third Party Software Deselect Duplex Printing in the Setting of Printer
There are so many choices of printing in third-party programs. From all of them, best choice is two-sided printing option. The Google Chrome is also one of the Illustrations, Which offers a Two-sided option.
The printers that support duplex printing has option print on Both Sides in the settings and it also allows Word to print both side. Users must also turn off the duplex printing setting in the software if they use to print from in order to prevent their printers from printing double-sided.
On the Printer's menu Screen Deselect the Duplex Printing
Many printers also have their own menu panels that operate completely independently of Windows. Sometimes there is a need to use printers' menu on the screens in order to disable the duplex printing option.
On the menu screen, you have to navigate to the general or ECO settings menus for the two-sided print options and then disable it there.
Avoid two-sided Printing in MacOS
The Browser of CPU is Enabled
Mac OS's printing is controlled by CUPS, an open source printing program which is developed by Apple. It is possible to modify CUPS settings via a browser-based interface, but it is by default turned off. Open the Terminal by selecting Applications and then Utilities. You have to enter the following commands into the terminal:
Sudo Cupsctl WebInterface=Yes
Sudo, the first word in this command, grants the administrative rights to the user. The command that enables you to change CUPS's settings is identified by the second word that is cupsctl and the final phrase, WebInterface=yes, tells that the program is turn on the web interface.
Setting of the CUPS in Browser
First you have to navigate to the http://localhost:631 in your favorite web browser. Now try to copy and paste the URL, In case if click on that link doesn't work. In case if the link does work then you'll be directed to the main page for CUPS settings. Even if you're accessing it through a browser, then the content of the page is all stored on your computer and not online.
Opening of Setting of the CPU in Browser
Once you are done with the above steps then the next step is to open your favorite web browser and go to http://localhost:631. Click on the link, and it will start to work; if not, then copy and paste the URL. The CUPS settings home page would be displayed in front of you. Now you have to work with a browser and keep in mind that everything you see is stored on your computer and not online.
If asked for a username and password, type the ones that you use to access your Mac.
Search for the Two Side Printing Option
You can see a list of printers under the "Printers" section of the CUPS settings. Now click on the printer for which you wish to make changes. Once you are done then you'll be sent to its configuration page.
From the drop-down options, You have to Select "Administration".
Now from the list of options, You have to Select "Set Default Options".
The page with several dropdown choices opens in front of you which let you to change the default settings.
This is the option which you want or searching for: "2-Sided Printing".
After clicking on it, You have to choose "Off (1-Sided)" from the drop-down option.
Now you have to select the "Set Default Options" from the options, Here you can save your modifications.
Once you are done with all the above steps then you can shut your browser and restart your system.
Now try to print any document to see how the changes impact it. You'll see that two-sided printing is no longer activated by default.
Printing on both sides is a good choice. It helps in reducing the amount of paper and save energy of your printer and money. If you're printing a big job, you'll also only have to carry half the weight. But if you frequently don't need such printing feature, you might need to adjust the printer's settings to suit your needs. There are many solutions for the same problem, and we hope that the solutions mentioned above would be useful. Therefore, carefully follow all the instructions for your Windows version. In case if you are still facing issue then you can connect with Dancing Numbers team via LIVE CHAT. Our technicians will help you in order to resolve the issue.
Accounting Professionals, CPA, Enterprises, Owners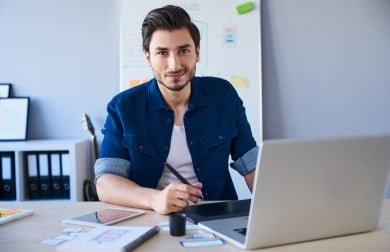 Looking for a professional expert to get the right assistance for your problems? Here, we have a team of professional and experienced team members to fix your technical, functional, data transfer, installation, update, upgrade, or data migrations errors. We are here at Dancing Numbers available to assist you with all your queries. To fix these queries you can get in touch with us via a toll-free number
+1-800-596-0806 or chat with experts.
---
Frequently Asked Questions (Faqs)
How Do I Switch The Library Printers From Double-Sided To Single Printing?
By default, every printer job is set to print on the both sides of the page that is Double-sided.
You have to follow these following instructions to print one side at a time:
• Navigate and access the "Print" or "Print Setup" menu in your program (usually found under the File menu).
• You need to select MSEPrint on esmpharoprntp1.win.ad.jhu.edu or MSE Color on esmpharoprntp1.win.ad.jhu.edu as the printer.
• Under "Options" or "Finishing", Select single- or one-sided printing.
How Do You Make The "Double-Sided" Printing Option as the System's Default Setting?
For this, you have to follow simple seven actions which are listed below in order to accomplish this.
• First of all, you need to open the Start menu and then choose Control Panel from the menu.
• Now you have to select "Printers and Faxes" option from the category tab.
• Right-click on the default printer.
• Next, Navigate to the Printing Preferences section.
• Once done, select the "Finishing" option.
• Once finished, Select the option that is "Print on both sides".
• To make it the default, click the "Apply" button at the end.
• Now restart your system.
What are the Procedures must be followed in Order To Print Double-Sided For a Single Job on Windows 11?
In order to print on both sides of the paper in one print job, follow these following steps:
• Open the document which you want to print in a suitable app first (for example, If you wish to print a WordPad document, open it in the WordPad app)
• Press Ctrl + P to bring up WordPad's print window.
• Now select File >>> in the majority of program in order to open this window and then select Print from the menu bar.
• Now your screen will show a "Print" window.
• Select "Preferences" from the drop-down menu once you select your printer.